3 Thrift Store Finds I Use Constantly That Cost Me $13 Total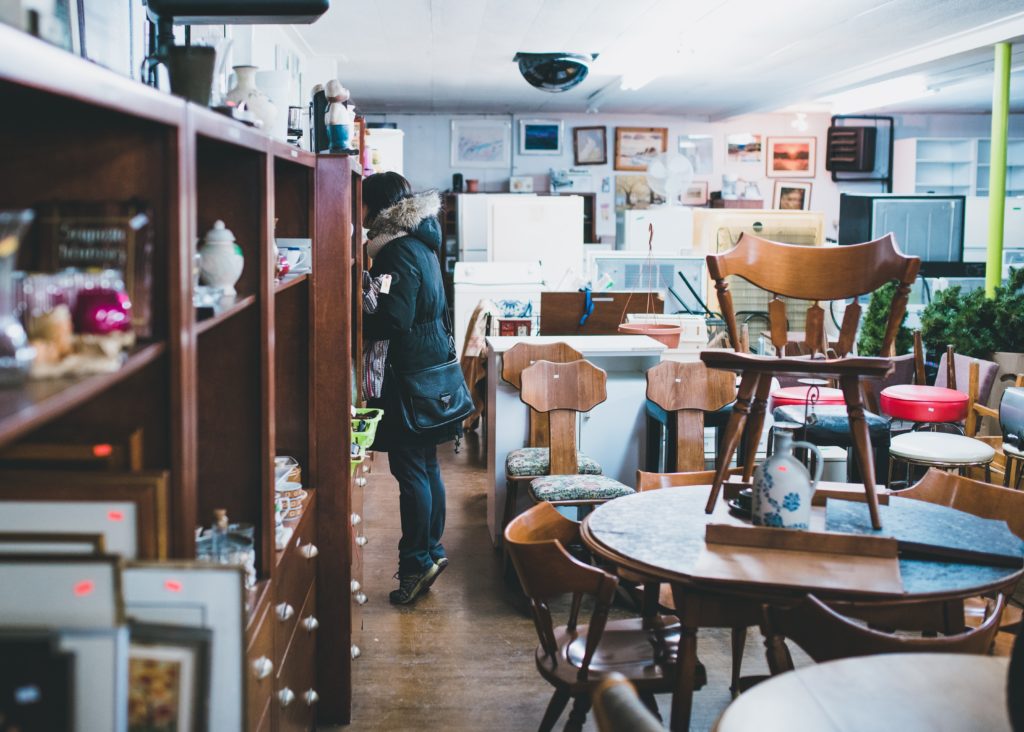 Sometimes, shopping is the only thing that has the power to get me out of the house. But purchasing new items every time would be disastrous for the environment and my budget, so I channel some of this into various thrift store finds.
But I don't just go thrift shopping; I also make candles! Manual hobbies are my favorite hobbies. This month in thrift shopping was fun, because I was on a mission: finding glasses to use as candle containers, a tool to melt the candles' wax, and a dress suitable for a summer wedding guest. Here's how it panned out:
1.

Various g

lasses

At several events showcasing local artists, I'd seen candles made inside sundae glasses, and I loved them so much I bought one as a gift for my mother-in-law. Seeing it at her place every time I went and obsessing over it gave me an idea: why don't I make candles, too? I'm pragmatic about my craft, though: the candles had to be made soon, before I risked moving on to another hobby. The clock was ticking. Seriously, I tire of everything after three weeks. So due to their rarity at the thrift store, secondhand sundae glasses were not my target. However, I knew that secondhand tall, simple ones abounded, and I wasn't aware of any local artist working the candle-in-a-tall-and-not-that-vintage-glass niche. Such candles also would look like votive candles or glasses of milk, two aesthetics I find appealing.

So began the search. Apart from height and simplicity, I looked for interesting characteristics and no inside ridges. The rationale behind this was to allow easy removal of the wax once the candle was finished so that the container could be reused, as part of my zero-waste efforts. Another criterion is that I wouldn't separate sets: I'd use orphaned glasses only. Finally, the walls had to be thick enough not to break when washing off the wax after use. By my second visit at the store, I found a simple cylindrical depolished glass, one with a squarish base and a high tumbler.
Cost: $0.75 per glass, $2.25 total
2.

A metal pot

Making the aforementioned candles requires some pitcher or pot to melt the wax. It could not be my regular cookware because I didn't want to have to constantly wash it thoroughly. It also needed to be:
made of metal for fast melting and solidity
big enough to melt the wax of three candles
small enough to fit in my 

smallest

 p

ot

 for a bain-marie
easy to pour from
equipped with a handle
not so vintage and nice-looking I would be afraid to ruin it 

and end up not using it
I first looked for a metal pitcher, possibly a large one that had been estranged from an espresso machine. After a few unsuccessful attempts, I figured they must be rare in thrift stores and opened my search wider. I ended up finding a small aluminum pot that fulfills my criteria. I initially aimed for something with a spout, but this pot had sides that curled out. I figured it would do. I tried it and it did a clean, satisfactory job.
Cost: $3
3.
A wedding-guest dress
My boyfriend is one of the best men in the wedding I'll be attending this summer. The best men will wear a grey suit with a pink bow tie. I set out to find a dress that matched my boyfriend's outfit. What did I look for in that dress? It had to:
not be black or white (while black is accepted at weddings nowadays, I don't like wearing it in summer)
match pink, which meant it could be either pink, purple, blue, black and white or g

rey 

(however,

 I don't feel like wearing grey in the summer 

either, so that was ruled out)

flatter my complexion, so the color had to be in the "clear winter" palette (fortunately, this overlaps with the aforementioned colors)
be appropriate for a wedding
be tol

erable 

in

85-degree heat (30 Celsius)
At first, I saw this purple cotton mid-thigh strapless dress. The purple was perfect: a pure shade with the right amount of blue in it. However, I felt ambivalent about wearing purple in the summer. The dress stayed on the rack.
Days later, I had regrets. When I went back, it was gone. I refused to turn this into a message from the Universe, though (which would be what? "Make hasty decisions every time and hope for the best"?). I also decided I would not let another nice purple dress pass me by. Within two weeks, I found an indigo v-neck satin polyester dress with folds around the waist, cut below the knee. Although polyester is not ideal in the heat, at least the dress has only one layer, and it's flattering to my shape.
Cost: $8
So for a total of $13.25, I got to leave the house a few times and make a few candles. I love my dress so much I sometimes put it on to wander around the house, so staying in also has been improved. Mission accomplished!
Leo Landry is a web developer living in Montreal with her boyfriend and their cat, living the zero-waste lifestyle. She prefers to write under a pseudonym.
Image via Unsplash
Like this story? Follow The Financial Diet on Facebook, Instagram, and Twitter for daily tips and inspiration, and sign up for our email newsletter here.