3 Women On How They Bounced Back Financially After A Divorce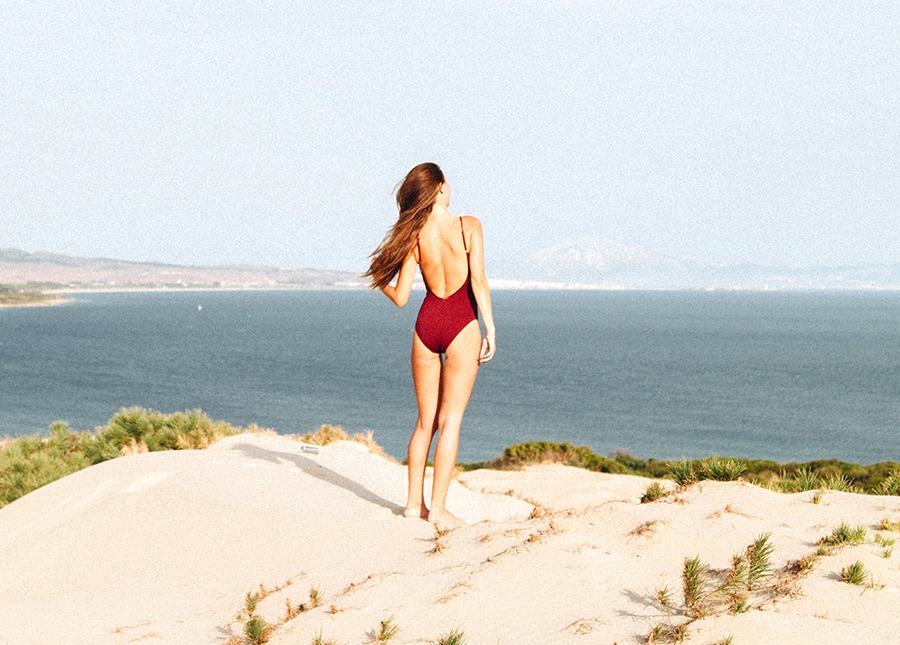 Divorce signals the end of a marriage, but for women recently surveyed by the online diamond re-seller Worthy, divorce also provided a multitude of opportunities to reinvent financially. As Worthy's lifestyle editor and brand ambassador, I can relate. Additionally, at 40, I turned my divorce into a financial win by developing an income stream as a writer and editor and founding a client-based company with long-term growth potential.
In the study, "Building a Financial Fresh Start," Worthy, along with Laurie Itkin, a Certified Divorce Financial Analyst, queried 1700 women from across the country about what a financial win was for them post-divorce. Participants fell into three age groups: 18-34 years old, 35-54 years old, and 55+ years old. 59 percent of the women fell in the middle bracket, followed by 21 percent in the 55+ group, and 20 percent in the 18-34 range. Included in the study were Worthy's clients, newsletter subscribers, and social media followers, the majority of whom originated from California, Florida, Texas, New York, and Illinois.
The survey also grouped the women by the stage of divorce they were at, with 28 percent reporting divorce was on the horizon, 15 percent who ticked they were in the midst of a divorce, and 57 percent who categorized themselves as divorced and determined. As any woman who's survived and thrived financially after a divorce can tell you, determination coupled with a financial plan is what's critical. Here's how the women surveyed said they found financial independence following divorce, and how you can, too.
"By reinventing myself." Of those in the study, 44 percent of the women saw their divorce as a chance to reinvent themselves. Dena L., a writer and accounting consultant from Minnesota, advises that with divorce comes the "…freedom to reinvent yourself at an older age. To shed the beliefs and habits that no longer serve you." Habits which, of course, can be money-related, a topic frequently written about by Dena after she took control of her financial situation and realized she, like many other women, are good with money, contrary to what their ex-spouse said or convinced them to believe.
"By focusing on my career and becoming self-sufficient." 27 percent of the women in the study specifically saw their career as a road to financial independence. Divorce impacted the career choices of those surveyed in various ways. 37 percent reported working at the same job, 18 percent re-entered the workforce, 15 percent switched jobs, 11 percent went back to school, and 10 percent started a business. The smallest group, 9 percent, was comprised of women who continued to be a stay-at-home parent, suggesting that the majority of divorced women have a real need to get back to work and generate income for themselves and their family. Itkin writes: "The vast majority of women will discover that unless they re-enter the workforce or enhance their education and skills in order to land a higher-paying job than their current one, their standard of living and financial comfort will decrease after divorce."
"By finding freedom from my ex's financial mistakes." 21 percent of the women surveyed saw the chance to find financial freedom from their ex's financial mistakes as yet another positive change arising from their divorce. In a recent Forbes article about the study, Itkin reveals that one of the six nastiest surprises divorcing and divorced women encounter during their divorce proceedings is the "total size of their marital debt including the primary mortgage, home equity line of credit, auto financing, credit card debt, 401(k) loans, and student loans." 22 percent of the women surveyed by Worthy reported they had relinquished all responsibility for managing their finances to their husband during the marriage.
As a consequence of their divorce, the women could finally take control and make any past financial wrongs right. Jennifer G., a personal trainer and entrepreneur from New York, did precisely that. "Staying in the dark after the divorce was not an option," she writes. Having abdicated control of the finances to her husband during their marriage, following her divorce, Jennifer discovered the mortgage rate she and her husband had been paying on three properties, including the marital home, was too high. She refinanced. Today Jennifer is the sole owner of the apartment she lived in with her husband, only now she's paying half of what they did as a couple to live there.
"By educating myself financially." Eight percent of the women viewed divorce as a learning opportunity. That 64 percent had no idea their diamond engagement ring was a financial asset illustrates just how much money divorced women stand to gain through education. Says Maggie A., a study participant from California, "I'm generally financially prudent but would like to be more knowledgeable about financial planning."
In addition to discovering how her high mortgage rate was during her marriage, Jennifer G. also learned she and her husband did not have an investment portfolio. Wanting to get financially fit, Jennifer explains what she did to get there: "I had to get organized. I made a list of all my expenses and set up online banking for all of my bills so that they would get paid automatically. I downloaded an app called Mint that allows me to link my bank accounts, set up a budget, track my spending and see where I can make changes to maximize my money."
Change she did. Today, Jennifer, like so many other divorcées, has become a winner. And it was her divorce that led her to victory.
Stacey Freeman is a writer, lifestyle editor at Worthy.com, and the founder of Write On Track, LLC. Her writing has been published or syndicated in The Washington Post, Entrepreneur, Good Housekeeping, Cosmopolitan, Woman's Day, Town & Country, Yahoo!, HuffPost, Popsugar and other well-known platforms worldwide. Stacey is frequently called upon for her expertise and insights and has been quoted in The New York Times, HuffPost, and SheKnows, to name a few. Oh, and she's a single mom of three amazing kids. For more information about Stacey, visit www.writeontrackllc.com.
Image via Unsplash
Like this story? Follow The Financial Diet on Facebook, Instagram, and Twitter for daily tips and inspiration, and sign up for our email newsletter here.