4 Delicious, Foolproof Recipes That Cost Me Less Than $4 Per Serving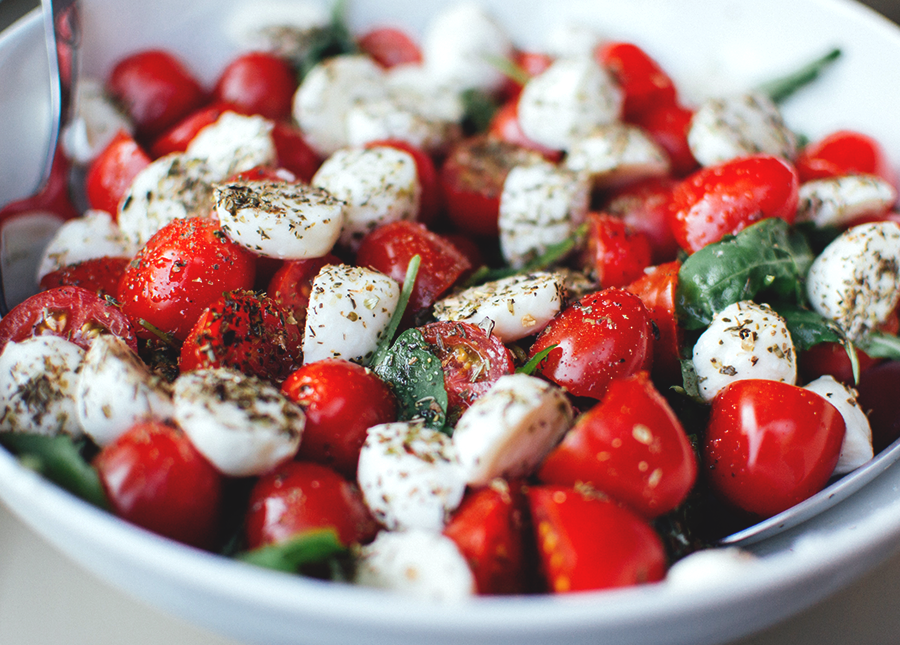 I've mentioned before that if I'm going to eat out, it has to follow a very specific rule. Needless to say, I don't really eat out much. And yet here I sit, well-fed and content with my two to three square meals a day, and letting the takeout guy and food trucks leave my office unfettered come noon each work day at work.
And you can bet I'm getting fancy with my go-to recipes. While ramen and breakfast-for-dinner used to sustain me when I was scraping by on a startup "salary," I've since been able to pick up a few options that consistently save the day at ridiculously low prices. Even better, each of these gives me enough food to save a few servings of leftovers, and they keep well enough to bring into the office for the next few days.
Pro-tip: I prep everything in these bowls, which have a steamer lid and can be microwaved, washed in the dishwasher, or closed and shaken to toss a salad without messing up more dishes.
Oh, and one more thing — these prices are from my local Sprouts, so they may vary. I'm not listing the cost of a tablespoon of cooking oil, but I will list costs for portions of less common items (rounding up to the nearest cent), for reference. If you see an asterisk (*) by an ingredient, it's something I'm growing at home with my container gardening hacks. All that said, here are my top four go-to recipes that I rely on whenever I'm feeling uncreative, or just want something easy (and cheap)!
1. My Mom's Chinese Chicken
This is the ultimate comfort food for me. Growing up, we'd have it at least once a month at home once we started eating together as a family, and to this day it's what I ask for when my mom leaves dinner choices up to me. It's stupid simple, and pairs well with rice and any veggies you have handy.
Ingredients:
1 chicken breast, cubed; $3.00 at Sprouts
¼ cup soy sauce; $0.44
2 tbsp sherry; $0.43
2 tbsp rice wine vinegar; $0.23
1 tsp grated ginger; $0.07
1-2 cloves garlic, grated; $0.10
1 tbsp Sambal chili paste; $0.16
2-4 stalks green onions, sliced; $0.99*
1 tsp vegetable oil
Process:
Grab a large bowl and mix everything together, except the chicken and oil.
Grab a large pan or wok, add the vegetable oil (or your preferred cooking oil), and heat over medium-high heat. Then add the chicken breast and stir-fry until the chicken is just cooked through.
Drown all of that cooked chicken in your marinade, and let it soak in that flavor.
Serve over rice, in ramen, or on a bed of vegetables. Toss leftovers in anything you like over the next few days — the longer the chicken marinates, the better the flavor!
Total Cost: $5.42 | Number of Servings: 4 | Cost per Serving: $1.36
2. My Mom's Salmon
You're probably seeing a theme here. So be it! My family makes fun of me to this day because, according to them, I ate over a pound of this stuff when I was an infant and smelled like salmon for days. But hey, at least you know it's good stuff! And before you say, "Tis, seafood is out of the budget you ridiculous spender, you," I get it — but if you have a local Sprouts, salmon is $1 per ounce! Also, yes — this recipe is practically the same as the last, but with salmon instead of chicken. I'm just helping you use the rest of the sherry, guys.
Ingredients:
6 oz salmon; $5.99
¼ cup soy sauce; $0.44
2 tbsp rice wine vinegar; $0.23
2 tbsp sherry; $0.43
1 tsp ginger; $0.07
1-2 cloves garlic; $0.20
Process:
Mix everything but the salmon in a bowl, then let the salmon marinate in that mix for 30 minutes or more.
Preheat your oven to 400 degrees, then place the salmon and any vegetables you'd like to bake in a shallow baking dish. Bake for 12-14 minutes until cooked through.
Let the salmon rest for a minute or two, then serve with rice, nori, or whatever else your heart desires!
For leftovers, I like packing bowls with rice, nori, avocado slices, and this salmon, and sprinkling everything with bonito flakes. You can eat this cold or hot, and you definitely feel fancy having something so good in the office.
Total Cost: $7.36 | Number of Servings: 2 | Cost per Serving: $3.68
3. Pad Kra Pao Gai
Shaking things up a bit! This time it's a quick-and-dirty Thai basil chicken.
Ingredients:
1 chicken breast, cubed; $3.00 at Sprouts
5 cloves garlic; $0.20
1 handful of basil, stems removed; $1.79*
4 Thai chilies, $2.99*
1 egg; $0.25
1 tsp oyster sauce; $0.06
1 1/2 tsp soy sauce; $0.06
3 tbsp vegetable oil
Process:
Fry the egg in a splash of oil until it's just over easy, and set it aside — you won't do this for your leftover bowls, but trust me, it's awesome if you can add it fresh!
Peel and crush the garlic with the chilies — you can use a mortar and pestle if you're fancy, or be lazy like me and use a garlic press.
Heat your wok or pan on high heat and add 1 tbsp of oil to the pan. When it's hot enough, add in your garlic and chili paste and stir around the pan before adding all of the chicken. Stir-fry continuously until the chicken is cooked through.
Reduce the heat to medium and add oyster sauce and soy sauce. Stir and remove from heat. Then, toss in your basil leaves.
Put the whole thing over a bed of rice, or eat with veggies of your liking. Add the egg, and you're all set!
For leftovers, I portion out rice, veggies, and chicken for 2-3 days and bring them to the office. If you have access to a kitchen at work or if you want to reheat these at home, fry an egg up for each serving as well!
Total Cost: $8.35 | Number of Servings: 3 | Cost per Serving: $2.78
4. Last Minute Caprese Salad, To Go
This is the best cure for forgetting to meal prep for work. I always keep the ingredients for this on hand, because there's nothing simpler than tossing this together in the morning if you have an extra five minutes.
Ingredients:
Salad mix with spinach and baby greens; $3.99
10-12 Cherry tomatoes, sliced; $2.99
1 Avocado; $0.99
2 tbsp mozzarella cheese (optional); $0.99
2 hardboiled eggs (optional); $0.50
1 tbsp Olive Oil; $0.11
1 tbsp Balsamic Vinegar; $0.09
Salt
Pepper
Process:
Place a healthy handful of greens into your to-go bowls. Whatever amount you think you'll eat for lunch is fair game. For simplicity, this recipe is set for 3 servings, which you can totally make ahead, as long as you keep the dressing separate!
Cut a handful (5-6) of cherry tomatoes in half and place them in the bowl.
Cut half an avocado into cubes, and add those to your salad.
If you like, chop a bit of mozzarella into small cubes and add that in as well.
Cut a hardboiled egg in half and place that in. It's that simple.
In a separate container, such as an emptied spice jar or vial, mix one part olive oil and one part balsamic vinegar, and take that with you. You can shake it up and add it to the salad once you're ready for lunch, and nothing will get soggy. Bonus points if you use tiny vials and enjoy feeling like a witch — always good in an office setting. Trust.
Once you get to the office, add any salt and pepper your heart desires and toss in a bit of your dressing. Boom, super-easy lunch acquired.
Total Cost: $8.67 | Number of Servings: 3 | Cost per Serving: $2.89
*****
There you have it – the four recipes that I rely on time and time again at home when I just want something that takes no time and no thought. I'll continue building out my cooking repertoire with a little inspiration from Pinterest (see the easy recipes I've tried and liked here), but it never hurts to have a few go-to's in your back pocket that cost nothing and take little to no effort.
Tis is a 20-something recruiter, startup enthusiast, finance blogger, and proud feminist-slash-crazy cat lady. Find her on Twitter or check out the blog for lifehacks and musings on personal finance, professional growth, and enjoying the journey to early retirement.
Image via Pexels