5 Corporate Strategies Women Should Master If They Want A Better Salary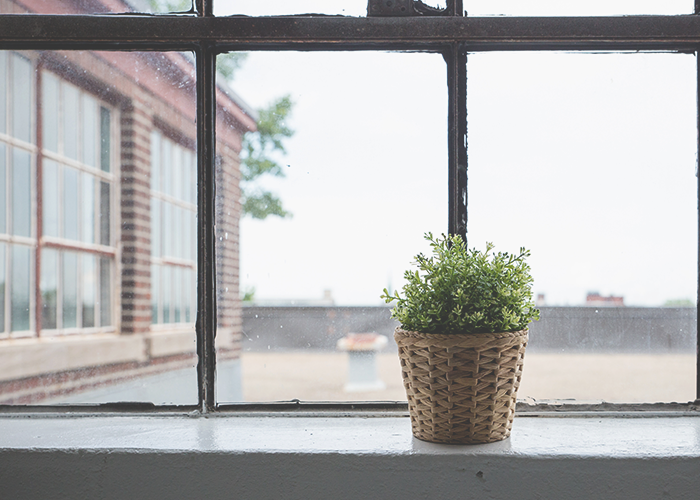 I have read articles on TFD that address the often-murky subject of salaries and knowing ~what you're worth~. While hearing about the appropriate salary estimations for writers has been interesting, Corporate America (and its salary standards) is a monster that presents very different challenges when it come to negotiating your wage.
I work for a Big Four accounting firm (an industry where salaries are traditionally non-negotiable). In a way, there is a comfort to this system -– your work is reviewed according to every project you work on, and at the end of the year, you are ranked against your peers for final ratings. Your raise for the year is based on your rating, and the cycle begins afresh next year. While not every business operates this exact way, it's generally true that annual raises (while staying in the same job) are rarely an area where you can successfully negotiating a serious financial gain. The key times in life to negotiate a raise are 1) While starting a new job, or 2) When you're up for a promotion.
When I was talking to a childhood friend of mine this summer, the topic of our annual raises came up. She, like many of my friends, knew that she was far underpaid for her industry. But, with just over a year experience in her new position, she didn't know how to begin approaching a conversation about a raise. Just weeks earlier, I had helped another friend with 10 years of experience develop a (successful!) angle to address an annual compensation discussion (which she'd asked for after her boss made multiple comments on how she was paid too much already).
These incredibly-talented women had made some serious accomplishments, but they had no idea how to make their talents and drive translate into a higher paycheck. I cannot stress enough how important confidence is in approaching a salary negotiation. After reflecting on the advice I've shared, these are the five key ideas that are the most important when preparing for the negotiation table.
1. Quantify Your Worth
This step is not an aim to quantify your self-worth according to how much money you make. The goal is to identify tangible accomplishments that showcase how you have, or can, make yourself indispensable to the company that pays you. For example, maybe you've increased sales by 15% in your previous position. Perhaps you recommended and implemented a change that saved your company an impressive amount in expenses.
Being able to show how your work impacts the bottom line in a specific way can be very persuasive. In the current job climate — where loyalty is not always valued — these points can be much more memorable than "five years of service and experience." These memorable numbers can also be altered for different kinds of managerial roles, where a restaurant manager can say they oversaw a staff of 30 while producing $50,000 in revenue per week.
2. Sweeten The Pot
You may have achieved in the past, but ask yourself: what can you do for your new or current employer moving forward? At your current workplace, there is undoubtedly ample opportunity to observe where you can step in, improve processes, and find ways to make a fresh impact.
If you're negotiating with a new employer, ask yourself: what part of your background do they need the most? Finding out what the company needs, and tailoring how you will fit into that vision, can take your negotiation to the next level.
3. Know The Climate
While it is still not openly talked about, there are more ways than ever to get a feel for what your peers are making. Resources like Glassdoor.com are a great first step to find out the range for the position and market you are negotiating in. Additionally, sub-Reddits for your industry on Reddit.com can be helpful, as well as industry-specific blogs (TFD has great articles for writers, and GoingConcern.com is very active for public accountants).
4. Pep Talks
Confidence. Is. Key. No matter how nervous you are about the actual conversation, get yourself in a self-assured mindset. If you've done the first three steps, logically, you may already be feeling confident. Now is the time to talk to a close friend, your significant other (or personally, my mom), and have someone else tell you you're worth it! Positive reinforcement never hurt anyone. Plus, if anyone could convincingly tell you that you deserve a raise, it is probably your mom.
5. Aim High
The very essence of negotiation is meeting in the middle. There is a fine art to finding the number you want to start with. Too high, and you risk your future employer walking away from the deal. Too low, and you may be stuck with a final number below your aim, and also acutely aware of the undervaluation based on your research.
My best advice is to start off at one-and-a-half to two times the actual boost you are looking for. If you are at $40,000 and looking for $50,000, aim for $55,000 to $60,000 for your starting number. Ideally, your starting number won't be outside the salary ranges you find on Glassdoor, but as long as you back it up with strong research, you should be right in range. Many of my friends have been pleasantly surprised at the final salary being higher than they aimed for, which is why aiming high is so key.
Additionally, I've known people who gave a more conservative number and had their boss complaining they were paid too much. This is where my final point comes in for this tip: Do not be afraid to walk away. If you and your (future) employer don't see eye to eye on your worth when you walk through the door, the environment is not going to improve when you get there. For skillsets such as accounting, finance, marketing, and sales, it is important to keep in mind how transferable your skills are and not be afraid to look for a better offer.
There is no universal standard for salary negotiation, but often people — especially women I talk to — hope their experience and resumes speak for themselves. They don't! You do. It is important to remember that you are your own biggest advocate, and nothing can sell your salaried worth better than your own confidence and research.
Amanda is an accounting professional, FSU alumni, and Disney aficionado. As an accountant, Amanda spends an unusual amount of time thinking about budgets and personal financial success. She is currently making a move from Boston to Los Angeles and looking forward to the football games that will be airing much earlier this fall.
Image via Unsplash