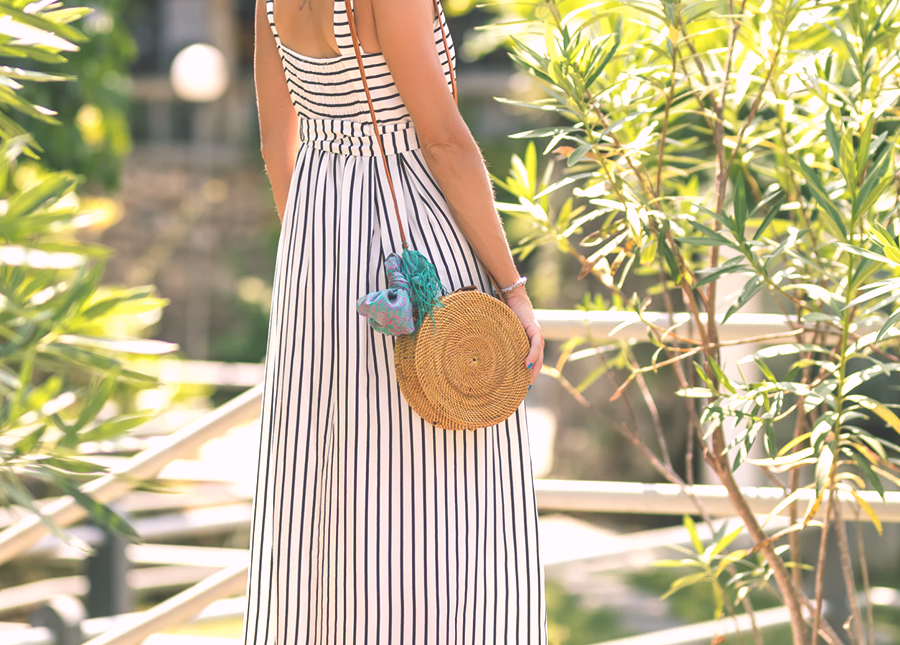 Summer is my favorite season. There's just something about warm weather that makes me a happier version of myself. It's prime time for beach days, lounging by the poolside, and hanging out with my friends at Insta-worthy outdoor brunches (I'm a millennial, after all). It's also when I finally show off all of my cute and playful clothes. The moment the temperatures rise, I start dressing more colorfully, and no one bats an eye where I live in New York City because it's to be expected this time of year, rather than the all-black you tend to see in the winter. That magenta pink high-waisted skirt or that turquoise crop top that has been collecting dust in my closet — I cannot wear them enough these days.
But as much as I love fashion, I've promised myself to never go broke for it (a far cry from two years ago, when most of my money went to clothes). I'm the queen of shopping on a budget. Seriously — I know where all of the good sample sales (260 Sample Sale is one) and affordable stores are in NYC, as well as size-inclusive e-commerce sites like ASOS and Universal Standard. Before buying anything new, though, I always make sure to do a closet clear out and donate what can no longer fit me or I've fallen out of love with to a nearby church that does frequent clothing drives. Only after that's done do I start filling my closet with new staple pieces.
There are certain kinds of clothing and accessories I typically wear over and over, mainly because of how comfortable and versatile they are. Here's my list of fashion items and accessories I can't live without in the summer.
1. Retro Sunglasses, $18 Canadian ($13.76 USD)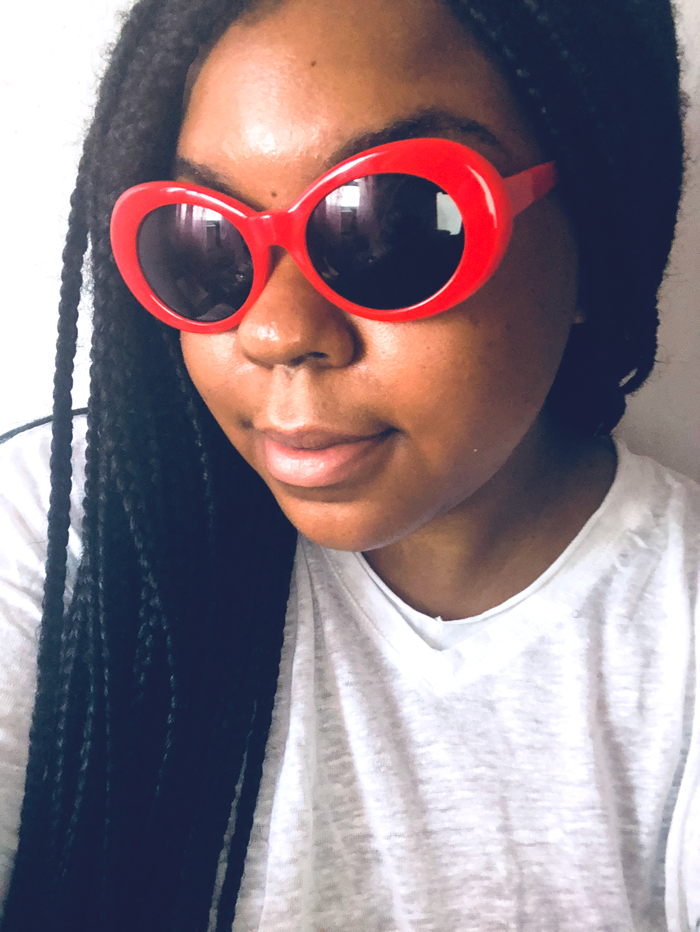 Vintage-inspired sunglasses have made a comeback, and I'm really into them. It doesn't matter what I'm wearing — whenever I put one on, they instantly give me a quirky flair. I tend to get mine from places like ASOS. But recently, while on a trip to Vancouver, I bought this red pair at a market on Granville Island. I had been eyeing sunglasses with a similar frame for a while, so when I found them at such a reasonable price, I didn't hesitate to get them. They are a bit unconventional but fun to accessorize with. If you're looking for retro sunglasses for yourself, check out your local vintage stores and flea markets. I've discovered they are typically cheaper there.
2. A Light and Stylish Jacket, $25 Canadian ($19.06 USD)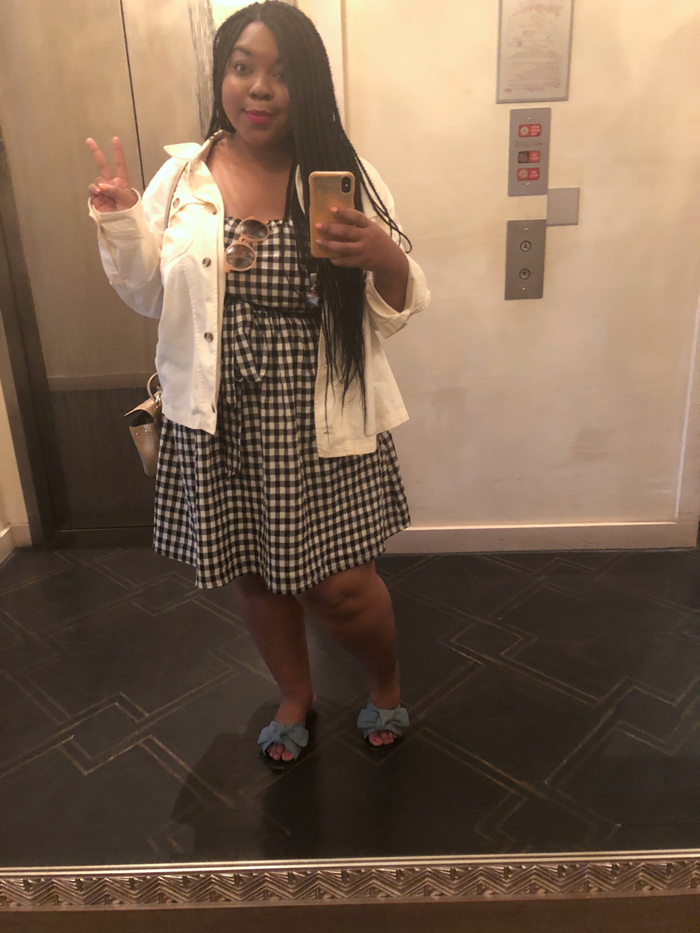 While on my aforementioned trip to Vancouver, I forgot to pack a jean jacket. Not sure how that happened, since I wear it virtually every day or at least keep it in my handbag, but it did nonetheless. Once I realized the mistake, I went on a quick run to Old Navy as soon as I landed. The moment I spotted this cream-colored jacket, I knew I had to get it. It was marked down tremendously, and I can never pass up a good discount. While it was an unplanned purchase, I know I'll get a lot of use out of it, especially at the tail end of the season when it gets a bit breezy. It's good to have at least one fashionable, lightweight jacket for chilly summer nights or when you're indoors where the AC is blasting and you need a bit of warmth.
3. A Fun Bathing Suit, $39.60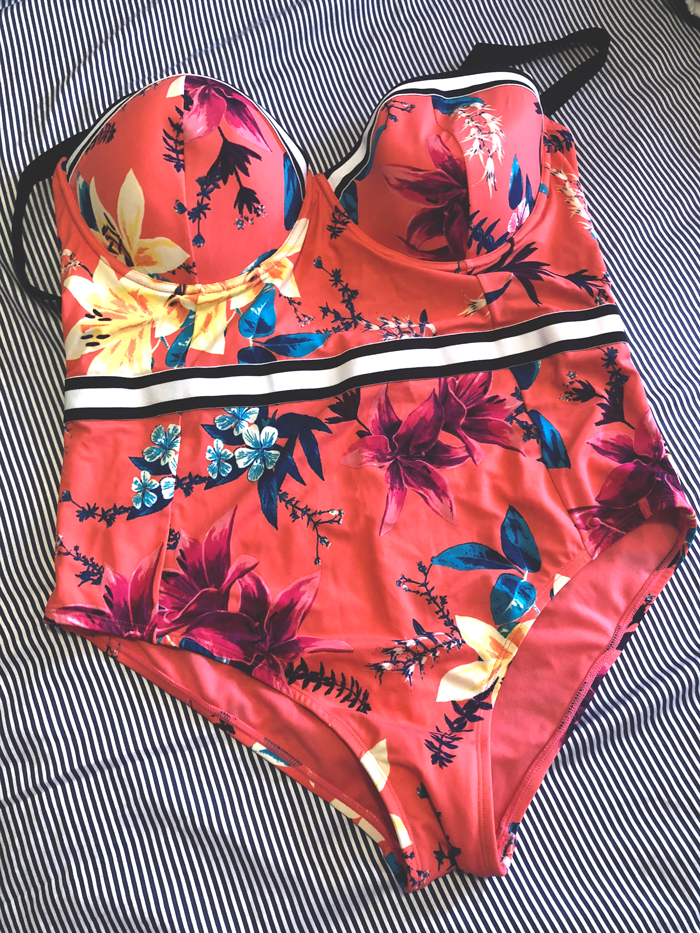 I live for statement-making swimwear, like the latest addition to my closet — this one-piece bathing suit from JCPenney. The store carries a lot of flattering and supportive swimsuits in a wide range of sizes, most of which are reasonably priced. I haven't worn my new one as yet, but I am going to Barbados next month, so look out for pictures on my Instagram from the trip. In the meantime, bask in all of its cuteness — I know I am!
4. A Comfy Jumpsuit, $35
Whenever I'm too lazy to put a coherent outfit together, I usually just reach for a jumpsuit. They tend to be really forgiving, so I can eat to my heart's content without worrying that my stomach is spilling over the top of my pants (just being honest here). I can also dress them up if I have a fancy event to attend — all I need is a pair of block heels and some stunning earrings or a necklace, and I'm ready to go. I'm a fan of this one from ASOS that I got last summer, because its made from uber-soft fabric, and I always look put together when I have it on.
5. An Easy-Going Dress, $84.99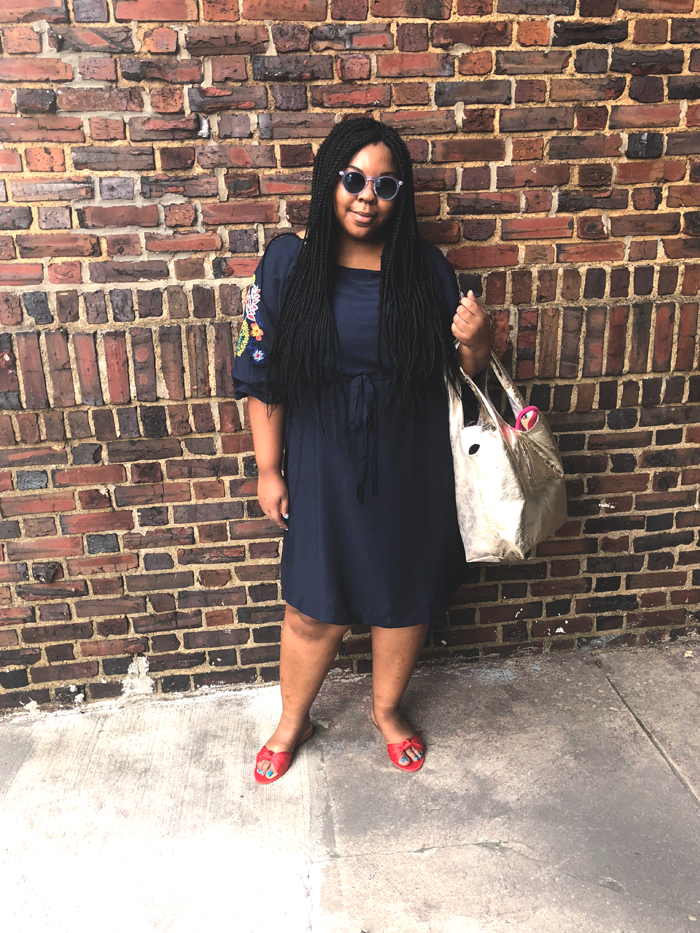 Dresses are just so incredibly convenient. When LOFT announced they were extending their size range, first I yelled in excitement — and then I got this embroidered blue dress. I've worn it as a cover-up at the pool, and for traveling. I'm sure I could even wear it for something more formal. It looks awesome, is super comfortable, and can work for most occasions — a true workhorse of a dress. I will definitely be getting more dresses from LOFT in the future, since they always have a sale going on (pro tip: definitely avoid buying things at full price if you can) and have a great assortment.
Shammara is the editorial assistant at The Financial Diet. When she's not copy-editing or writing about her financial woes, you can find her on Twitter sharing her thoughts on beauty and fashion trends and pop culture.
Image via Unsplash