Money & Love
The 5 Financial Truths Of Wedding Showers That Brides Will Never Tell You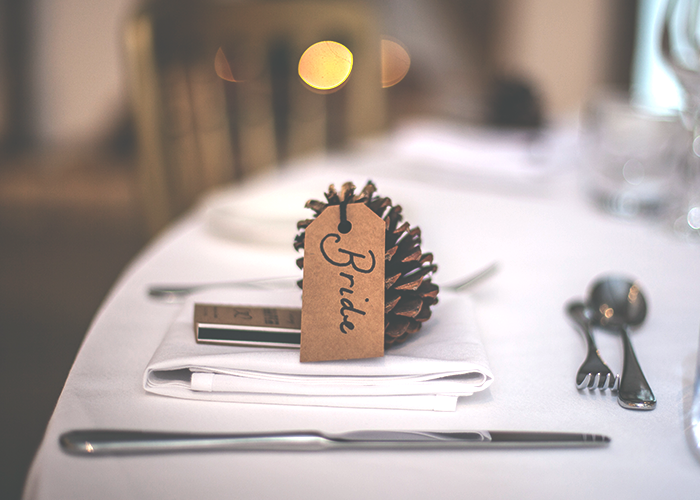 I'm currently winding down from that phase of life where everyone I know and love is getting married. Having gone through my fair share of showers and weddings (in addition to my own), I'd like to share some thoughts on how to navigate these events on a budget without breaking an emotional oh-now-they'll-think-I'm-cheap sweat.
So many of us have been there: you have a shower coming up this weekend, so you run out to Crate & Barrel and pick something off the registry that is more money than you'd ever spend on yourself for such an item. If you are struggling to get your finances in order (and can't take the financial heat of the wedding epidemic anymore), here are some truths I've found to be helpful to block out the social pressure to overspend on shower gifts.
1. The bride has family members, future in-laws, or older family friends who are more financially set than you are; those folks are THRILLED TO PIECES to be purchasing a big-ticket item off their registry.
I experienced this first-hand at my own shower. I registered for a wide variety of gifts in different price ranges and received all of the big-ticket items from family, in-laws, or older family friends. Take inspiration from this pattern and be generous later in life, when you have the means to do this. In fact, take a moment here to visualize where you want to be when your daughter or son is of age, and you are attending a bevy of wedding showers. It will feel incredible to be able to buy a large-ticket item for your future daughter-in-law, niece, or daughter of a close friend.
That said, you will not be able to afford this generosity if you allow debt to follow you into middle-age, so: save your pennies now by buying smaller items, and save the generosity experience for when you can afford it comfortably.
2. The bride does not want you to spend beyond your means for her wedding gift. And on the slight chance she does: she's not a true friend worth overspending on.
I would never have expected my friends to go into credit card debt to purchase a gift for my wedding shower! If you fear judgement from your friend, the fear is either not grounded in any truth, or your friend is entitled and doesn't have your best interests at heart. If the latter is true, do you want to pay interest on a wedding gift for a brat? I didn't think so.
3. Thoughtfulness trumps spending.
At the last wedding shower I attended, I purchased a few reasonably-priced items within my budget. I also included a book of stamps (for her own postage, when she has to sit down and write a million thank-you cards) with my gifts. I dare you to come up with something more thoughtful than getting a bride stamps as she enters into the year where she'll send more thank-you cards than she can count. The bride raved about this thoughtful detail, and several people at the shower came up after the gifts were opened to tell me how clever and thoughtful the stamps were. Total cost: under $10. Nailed it!
Also, look into anything you can personalize with the bride's new name or initials — these types of gifts do not need to be expensive, but they show that you thought ahead of time and were creative.
4. It's perfectly acceptable to decline a shower invitation.
Not best friends with the bride? Plans or no plans — you can politely decline the shower invite and skip the gift altogether. More often than not, the shower is hosted by one of the bride's friends; you can call that friend and communicate that you have other plans on that day and will not be able to make it. You'll see them at the wedding, and I'll bet that the bride will never think anything of it.
5. You can get creative with workplace showers.
Showers at work are tricky, because Truth Number Four does not apply, unless you're willing to use an entire day off just to avoid the shower. If the shower involves a group collection, contribute to the pooled fund with a sum that falls comfortably within your budget — skipping a few coffees to make up for the contribution is also an easy way to do this without hurting your finances. If the shower involves individual gifts and your budget does not allow for that sort of expense, then ask the shower organizer if you can contribute with food, decorations, setup, or cleanup.
If you're still worried about what other people think of you based on your spending for a wedding shower — don't. It's frankly none of their business what you spend, and none of your business what they think! Get a gift in your budget, be thoughtful, or politely decline. Happy showering!
Emma O'Keefe is a 29-year old healthcare administration professional living in Rhode Island with her husband and working through paying off $57,000 worth of debt.
Image via Unsplash