5 Serious Money Questions You Need To Ask Yourself Before Adopting A Pet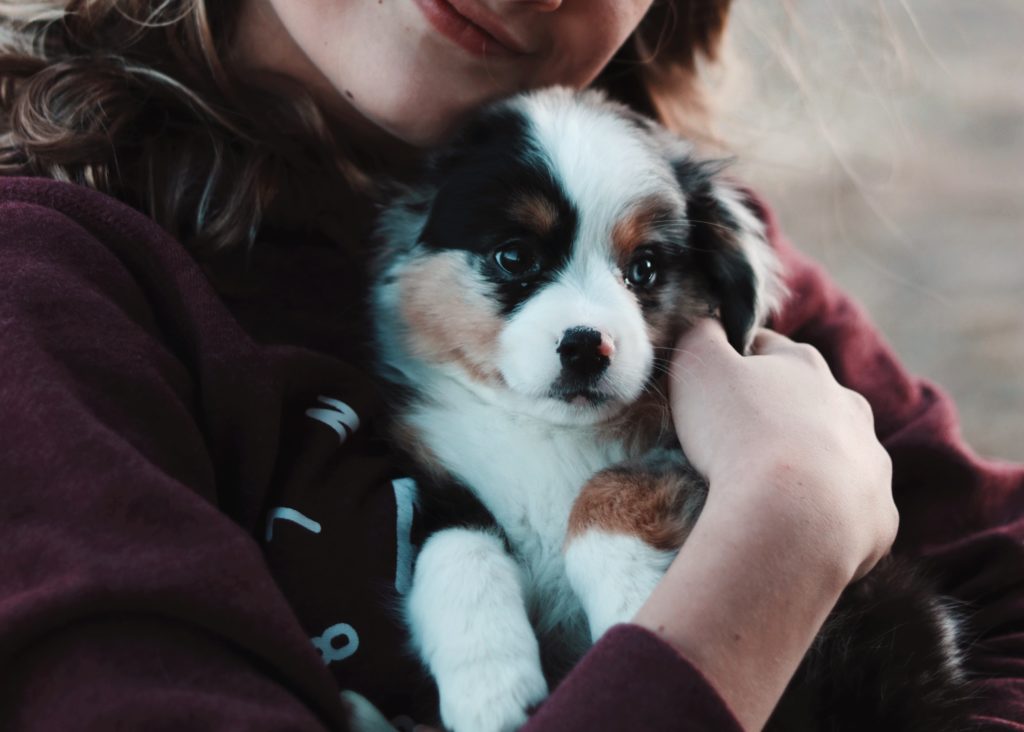 Pets provide us with unconditional love and companionship from the minute we bring them home. Although our four-legged friends give us so much, though, we have to stop and consider the pros and cons before we take on the responsibility. Perhaps most importantly, we have to figure out if we can care for a potential pet in the way they care for us.
Before you start looking at pictures of all the adoptable animals in your area, take the time to do some research. Start by deciding if you're financially ready for a pet. Here are all the possible costs to tally before you invest in a very special new friend:
1. Adoption or Pet Purchase Fees
Whether you plan to adopt a pet or buy one, you will have to hand some money over in exchange for your chosen companion. In the case of the latter, shelter fees cover a slew of necessary services, from vaccinations to microchipping to the procedure to spay or neuter your pet.
So, even if you have to hand over a couple hundred bucks — fees can range from less than $100 to over $300 — you'll get your money's worth. Or, if you want to save even more cash, be on the lookout for special offers at the shelter. Sometimes, they'll run adoption drives and waive the fees if you take home a pet in need.
If you opt to buy a new pet, the financial burden starts to stack up. Your purchase price could be somewhere in the low hundreds, or it could swing higher than $1,000. It all depends on the kind of dog or cat you want, the transportation required to get it to you, etc. [Editor's note: we at TFD support #adoptdontshop!]
2. Vet Visits
For many of us, health care costs are staggering enough. Therefore, it's important to remember that your potential pet will need medical care, too. Once you get your pet home, this responsibility will require visits to the vet.
Veterinarians charge top dollar for their services, so don't underestimate how much you'll spend on pet-related healthcare each year. A single visit can cost anywhere from $50 to $250, depending on the treatments your four-legged friend needs. On top of that, your pet may need regular medications, such as heartworm guards, and vaccinations. Emergency procedures and care will factor in here, too — you can't predict these costs, of course, but it's vital to keep in mind. You want to make sure you have a cushion in savings to pay for such unexpected expenses.
3. Pet Licensing and Housing Fees
Typically, $10 to $20 can cover your pet license, although actual cost will vary by location. In many cities and towns, pet owners are required to have such documentation for their animals. Local authorities use licensing information to help reunite you with a lost companion, and they often funnel the payment for the paperwork into local animal shelters.
With licensing fees considered, you will next want to find out the housing fees that will come with pet ownership. We're not just talking about housing at a boarding facility or with a dogsitter while you're out of town. Instead, we suggest you check with your landlord or homeowner's association to make sure you can have a four-legged friend in the first place.
On top of that, landlords have the ability to ban particular breeds from their property, so make sure you'll be able to bring home your intended pup or cat. You might have to pay an additional safety deposit when you bring a pet home, too. If you're planning to move or have to carefully budget your rent, this can create extra financial challenges for you.
4. Preventative Procedures
Already, we're back at the vet. Unless you buy your pet from a shelter that has taken care of their vaccinations and other safety precautions, then you will have to factor these costs into your budget, too. For starters, spaying or neutering your pet can cost anywhere from $50 to $500. If you cannot manage a price as high as the latter, then rely on the Humane Society's tips for getting it done at a discount. Sometimes, advocacy groups or animal shelters will help you get a reduced price or with a free procedure.
Add in the costs of required vaccines, which can range from $40 to $100 and up, depending on what your pet needs. Finally, a microchip will help you locate your dog or cat if they get lost. This procedure costs around $40, too.
5. Everything Else
Now, you've added up the cost of everything from adoption fees to property deposits to vet costs, which means you have a rough idea of what your pet will cost at the start. You'll want to finish your calculations by tallying up everything else your pet will need and how much that'll cost, too.
So, make a list of everything you need to buy, from food and bowls to toys and treats. Much of these items will incur a one-time fee, but others will have to be regularly replaced, thus costing you more money.
In the end, though, the total cost might pale in comparison to the value you gain from having a pet. Ultimately, you know what's right and it's your prerogative to make the final decision as to whether you bring a pet home now or later.
Holly Welles believes anyone can learn to make the most of their space. She's a real estate writer with her own blog, The Estate Update. Find more of her tips on Twitter @HollyAWelles.
Image via Unsplash
Like this story? Follow The Financial Diet on Facebook, Instagram, and Twitter for daily tips and inspiration, and sign up for our email newsletter here.