Rental Scams 101: 5 Shady Landlord Red Flags To Watch Out For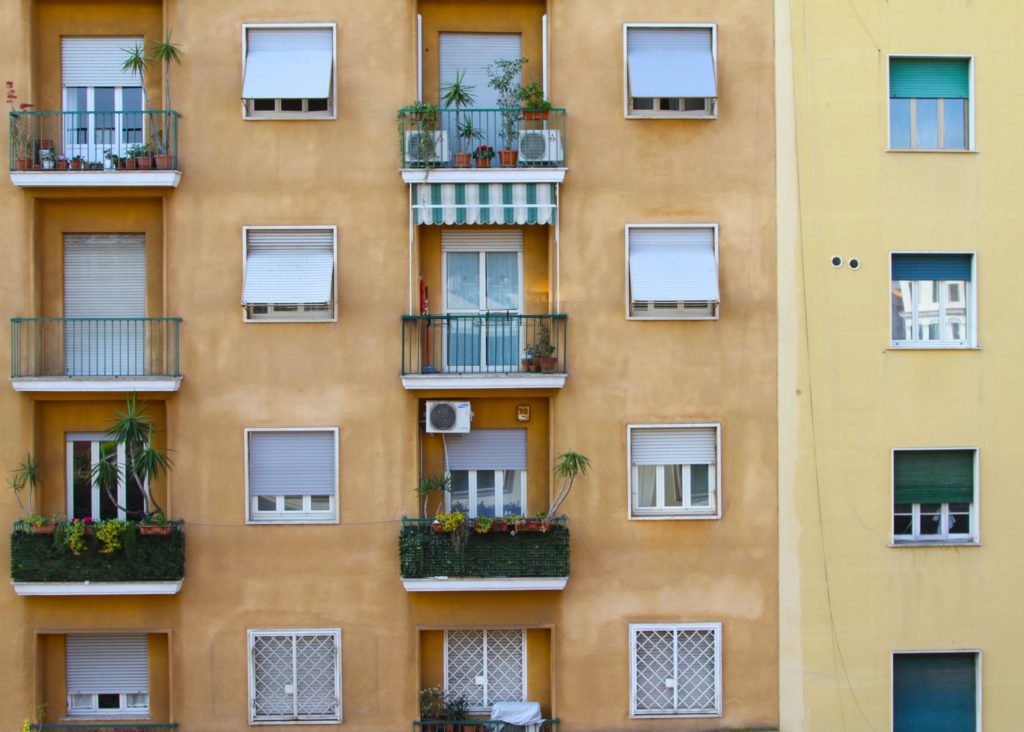 When you're on the hunt for the perfect rental, you likely consider the size of the yard or amenities in an apartment complex. You might even consider the neighbors on either side of you. How many bathrooms does the unit have, and how up-to-date is the interior? However, you might not consider the landlord and the nightmare that might ensue if you get a bad or shady landlord you must deal with for a year or more. Even worse, you might run into a rental scam and lose your deposit and have nothing to show for it.
Many landlords out there know it's bad business to screw their tenants over. But not everyone keeps their tenants' best interests in mind. Bad landlords never respond to your requests for service. Your furnace might go out in the dead of winter and your landlord won't even return your calls, much less send a repairman. Even worse is a shady landlord who gives you zero notice to move out because they're selling the building or who shows up unannounced.
Even the perfect rental becomes a nightmare when you have to deal with difficult people. Fortunately, there are some red flags which signal you might have a bad landlord on your hands. Keep an eye out for these warning signs the next time you're looking to sign a lease.
1. Vague Answers
You're looking at a property and ask the landlord who is responsible for yard care and who you call if there is a maintenance issue. If you receive a response such as "we'll figure it out later" or they change the subject, you might get a similar response when something breaks and needs to be fixed. Not only should a landlord or property manager answer your question about maintenance but be able to give you the process used when something needs repairing. For example, "We have a maintenance company with a toll-free number you call and they respond within 24 hours."
2. Lateness and Demeanor
During that first meeting to look at the property, consider how prompt they are. If they can't even come to a meeting on time when you're potentially giving them money, they're very unlikely to be on time when you need their help. Just like landlords look for warning signs from their applicants, you can look for disrespect on their end. Is the landlord rushing you through the showing as though they don't want to be bothered?
What does their car look like? If they arrive and papers and empty fast food containers spill out of their door as they step out to greet you, this signals a bit of disorganization and may translate into their management of the property. Finally, watch their reactions when you ask for details about different aspects of the rental agreement. Are they open and forthcoming or dodgy? You can also check out sites such as the Better Business Bureau for complaints.
3. No Contact Info
Ask the landlord or property manager for a phone number. If they plan to be accessible, they should hand over several options for getting in touch 24 hours a day. A landlord must be available or you may run into a scenario where a pipe bursts in your home and you have no one to call to repair it. These worst-case scenarios always tend to happen on a holiday weekend when people are out of the office. If the landlord seems reluctant to share a phone number, they may also be difficult to reach during emergencies.
4. Crazy High Deposit
Some states have laws that indicate how much a landlord can charge for a deposit. However, some states have no rules in regards to this and if that is your state, you'll need to be aware of landlords who charge insane deposits to secure a property. Your deposit is typically the same amount as your rent, but this can vary slightly if you own pets or the landlord requires the last month's rent in advance. If the deposit is three times what your rent is, this is an unreasonable amount and could indicate the landlord has ridiculous expectations.
While it's important to take care of any home you live in, you do want to live somewhere you feel comfortable making your own. Some places keep a security deposit for things such as a few nail holes in the wall or typical wear and tear. Not only should the deposit be reasonable, but the contract should lay out clearly what is considered damage and how you should leave the unit when you move out. If you're unsure, ask the landlord before renting. Answers should be clear and easy to understand.
5. The Rent Is Super Low
If the deal seems too good to be true, it probably is. There may be a pest problem with the unit, you may have noisy neighbors who make life unpleasant or there may be structural issues with the rental that the landlord didn't disclose. Even though everyone wants a good deal, it isn't much of a bargain if your life is completely miserable. Consider the going rate for units in the same area and how far off base the apartment you're considering is.
Due Diligence for Renters
After you've evaluated your potential landlord, take the time to talk to neighbors about the property. Are they happy with the upkeep? Does the owner seem to care about the condition of the property? If possible, talk to others renting from that landlord. They should provide references if you ask. If you're renting in a building, simply talk to others as they come and go.
Most of the time, landlords are probably not out for your blood — but it's important to keep an eye out for potential hazards and scams. With a little research and knowledge of the above red flags, you'll find a place to live you love and have a good experience.
Holly Welles believes anyone can learn to make the most of their space. She's a real estate writer with her own blog, The Estate Update. Find more of her tips on Twitter @HollyAWelles.
Image via Unsplash
Like this story? Follow The Financial Diet on Facebook, Instagram, and Twitter for daily tips and inspiration, and sign up for our email newsletter here.