6 Questions You Should Always Ask Before Renting An Apartment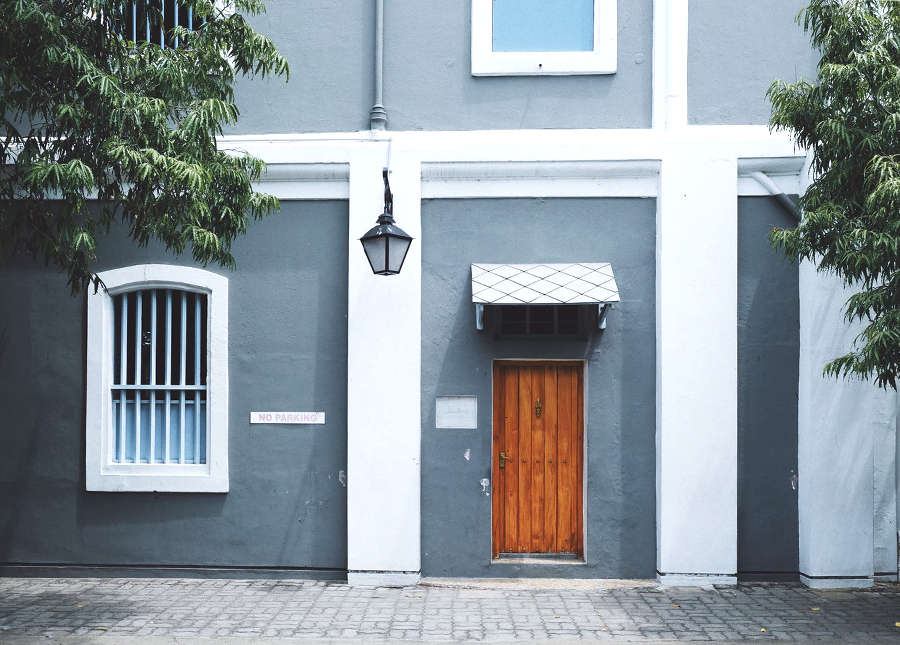 When you're renting a new apartment, set emotions aside and focus on gathering the information needed to make a sound investment in your living space. Depending on the area where you live, you may have an advantage while hunting for a new place to live. The number of people moving in the United States hit an all-time low in 2016 to only 11.2 percent. People still move, but not as frequently as they used to, which means you aren't competing against as many other people to snag that fantastic new apartment. It's a renter's market in many areas, so ask the tough questions and gather the information that helps you find the perfect living space. Here are six questions to ask yourself and your potential landlord before moving.
1. Where Do I Want to Live?
Location is probably the most important factor to consider when you first start your search. When you decide where to live, it will help you determine your budget, lifestyle and ideal apartment features. Look at factors like:
Location:

How far away is your place of employment? Do your friends and family live in the area?

Amenities:

Are there nearby parks, public transportation and places to eat and shop?

Safety:

What are the crime reports for the area?

Cost:

Is there another neighborhood nearby where rental fees are lower? In big cities, moving just a few blocks away can mean lower rent.
List the activities you enjoy, and factor them in along with how far your work commute will be. Then, come up with a distance you'd be okay with. Understanding your needs will help you decide between a city center and the suburbs, as your lifestyle will be quite different in each.
2. How Much Space Do I Need?
Unless you already live in a big city, you may look at more space than you need. Most couples, for example, can get by with a one bedroom, one bathroom apartment but will go for a two bedroom, two bathroom space. Do you need a large eat-in kitchen if you're on a tight budget? You're renting, so resell value doesn't matter. Most people need between 100 and 400 square feet of space each to feel comfortable. If you have pets or plan to add to your family, you may need a bit more. Also, if you entertain a lot, you may need additional space, at least in the central parts of your home like the living room and kitchen area.
3. Are Pets Allowed, and If So, What Are the Costs and Limitations?
One of the questions to ask the property manager when you're touring an apartment is if pets are allowed or not and what added costs and limitations there are. If your heart is set on a furry companion, make sure you ask the following questions:
What types of pets can I have?

Is there a weight limit or breed restriction on dogs?

What is the pet deposit, and is there a monthly fee?

Is there a limit on the number of pets I can have?
Many apartments limit the types of pets, their weight and even the breed of dogs allowed. Some apartments also limit the total number of pets allowed to two or fewer. Figuring out what you and your pet(s) need will help you weed out inaccessible options before you get too far into your apartment search.
4. What Are the Total Move-In Costs?
The cost to move into an apartment isn't always clear. Most places ask for a deposit, but some want first and last month's rent instead, which tends to be quite a bit more money. There may be additional costs involved too, such as fees for a parking space.
Find out if fees are refundable. Some apartments charge move-in fees that are non-refundable, such as a pet fee of $250. The money covers any damage from pets, but even if your pets don't soil the carpet or claw the trim, the apartment keeps the fee. Some places also charge a small application fee and include the cost of services, such as trash pickup and maintenance fees for things like lawn care. Make sure you understand all charges outlined in your lease before you sign — you never want to make a legal agreement before taking a close look.
5. What Lease Term Are You Looking For?
If your place of employment plans to promote and move you to a new city in nine months, you don't want a 12-month lease. Figure out how long you want your lease term to be, and see if the place you'd like to rent negotiates on this point. Keep in mind that a longer lease protects you in some ways, as you'll have an agreed-upon rent payment, but it harms you if you need to move before the term is up.
A standard lease term is 12 months, with the option to go month-to-month for a while after the lease is up.
6. When Is Rent Due, and How Will I Pay It?
Find out what day of the month rent is due. If you rent on the 15th and rent is due on the first of each month, the apartment should prorate your first month's rent to reflect the days you didn't live there.
Find out if the apartment takes electronic payments or if you need to drop a check by the office. Now is also an excellent time to review grace periods and fees if you're late. While you may have the best of intentions, you could lose your job and have a lapse in paychecks for a week or two. How bad of a late fee hit will you take if the unimaginable happens?
Navigating the Apartment Search
If you're unsure about any of the details of the rental or the wording of the lease, ask a more experienced friend or family member to go over the terms before you sign anything. It's better to take your time and lose an apartment than to get trapped in a contract you desperately want out of.
While this might sound intimidating, all this preparation will help you get the most out of your budget. Whether you choose a studio in the heart of the city or go for a pet-friendly home in the suburbs, you'll be confident that your new apartment is everything you needed it to be.
Holly Welles believes anyone can learn to make the most of their space. She's a real estate writer with her own blog, The Estate Update, and a frequent contributor to Homes.com, Porch and other websites. Find more of her tips on Twitter @HollyAWelles.
Image via Unsplash
Like this story? Follow The Financial Diet on Facebook, Instagram, and Twitter for daily tips and inspiration, and sign up for our email newsletter here.