5 Spending Traps I Now Avoid After Maxing Out My Credit Card At 20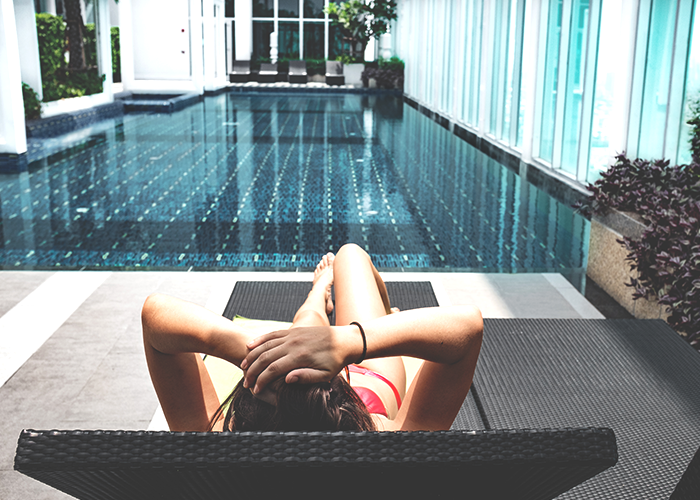 Yes, you read the title right. Just in the midst of my college career, my credit score took the biggest plunge, and consequently, so did my self-esteem.
After that catastrophe, it took me almost a full year to even be able to begin paying off my outstanding balance in full each month. There were, of course, a few things that especially led me down my path of unhealthy spending habits. Here are five spending areas I would suggest steering clear of if you want to avoid a financial crisis like mine.
1. Delete the Starbucks and Favor app. It is a trap.
Let's talk about the Starbucks app. I didn't realize how much I was spending on Starbucks until I noticed I had to hit the "reload $25" button on my app every few days. If you can get out of your unhealthy caffeine addiction sooner, and realize the beautiful wonders water can do for your face and overall health, you'll definitely save your money for better (and bigger) investments.
Additionally, apps such as Favor or Postmates that deliver food to you may sound amazing when you're in the middle of a study session in the library, learning about cost-pull and demand-pull inflation, but trust me when I say you really need to stop being lazy. If you have these apps, you probably know how addicting they can be. So do your wallet a favor, and delete them — you'll thank me later!
2. The fashion police won't stop you. It's okay to be an outfit repeater.
Remember when Kate Sanders told Lizzie McGuire she was an outfit repeater? I blame that integral television moment for my actual fear of being an outfit repeater — specifically when it comes to dresses. In my University, towards the end of every semester, it would be formals season. I would go online looking for affordable dresses at online boutiques such as Lulu's, Tobi, etc. I didn't have time to just go to the mall when I had to juggle all my classes and organizations I was involved in. And you know what? Online shopping can be addicting. Those dresses I got were beautiful, but the shipping fees that came with them were not. Spoiler alert: It's okay to wear the same dress twice. Maybe even swap with your friends. I promise Kate Sanders won't find you, and if she does, you can always call her an outfit rememberer.
3. Stop buying furniture and decor you don't need.
I wanted my college apartment to look like those lavish, fun ones on Pinterest. Who doesn't want their apartment to look cute and inviting? But let's be real. You're only in college for a few years, and you'll most likely move out of your living situation soon after graduation. While you need furniture that is sturdy, you don't need geometric accent decorations from Urban Outfitters that you definitely could've made yourself.
4. Don't spend money at the same rate your friends do.
Unfortunately, it took me some time to realize that some of my friends actually came from wealthy households. For some reason, just living in the same neighborhood as them made me assume we all came from the same range of social backgrounds. When I started paying more attention to my friends' spending habits, I eventually figured out that that wasn't the case at all.
It's definitely okay to opt to stay home instead of hanging out with all your friends when they can spend money you don't have. I noticed some of my friends were able to live off of eating at fast food chains and restaurants and never cook for themselves. I don't know how I was able to eat Chick-fil-A every day for months. It's upsetting not getting the lucky receipt with the "one free Chick-fil-A sandwich after doing an online survey," but it was even more upsetting realizing I would have saved hundreds if I had just learned to cook my own meals sooner.
5. Not every experience is worth dropping money for.
I don't know about yours, but how are all my friends constantly going out of the country and taking the most beautiful, Instagram-worthy pictures? Some experiences are definitely life-changing. I never thought I would go to music festivals five years ago, but I went to some, and they were amazing. It's good to be open-minded, and experience new places with your friends.
However, be mindful of how much you're spending. The costs add up, between hotels, food, and tickets. It's okay to miss out on some experiences, because you can look at missing out as saving for even better ones in the future.
Bea is a senior Economics major at the University of Texas at Austin. She is trying to use her knowledge to help others achieve their financial goals.
Image via Pexels