How To Make Your Starbucks Order Cheaper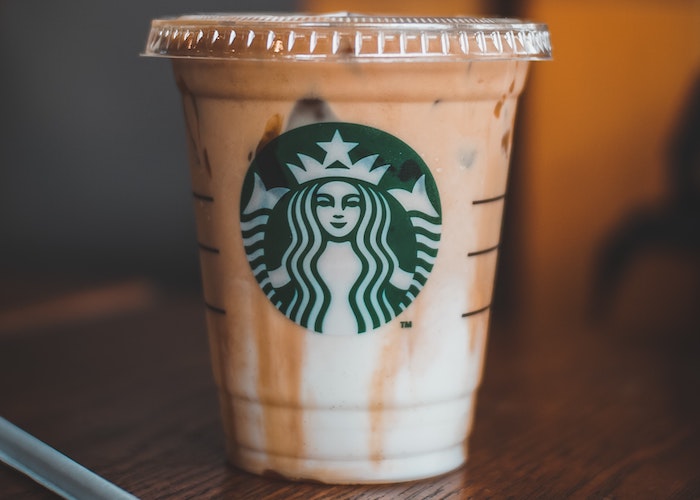 It's the third week of the $3 treasure hunt, and the mission to find the best buys at our favorite stores continues. Last week, we explored $3 CVS beauty buys (and then tried them out). The week before we did $3 Trader Joe's snacks. I've had several amazing suggestions from readers about which stores to tackle next, and I'm excited that this idea came directly from a reader. It's a Starbucks $3 treasure hunt to find the best ways to keep your coffee budget
in check. Below you'll find not only the beverages you can get for under $3 (and a few snacks), but hacks to optimize your drink order while keeping it under $3.
Coffee is an easy way to lose money during your workday. There's the morning cup, which if you grab it at Starbucks can be $4-$5, but our habit of ducking into coffee shops goes beyond that. When you work in at an office and are having a particularly long day, by 2 p.m. you just want to get the hell out of the office for 15-20 minutes. For me, that fell around the same time as my post-lunch fatigue would set in. So, even though I skipped the morning coffee, I occasionally made a mid-afternoon coffee run just to have an excuse to leave the office.
So, here are the best drink finds at Starbucks for $3. The one unfortunate caveat with these prices is that at some NYC locations the drinks can be up to 30 cents more than they are even across the river in New Jersey.
1. Seasonal teas (with or without lemonade)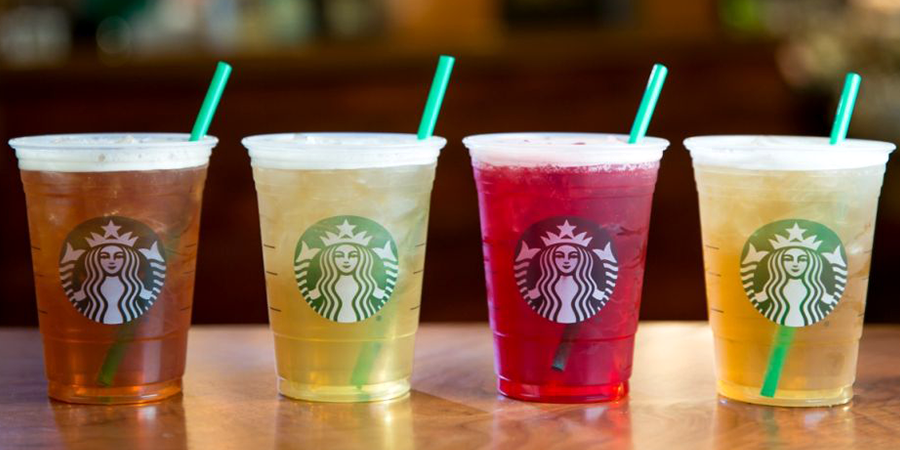 Price: Tall, $2.75
Flavors: Peach Green Tea/Peach Green Tea Lemonade, Mango Black Tea/Mango Black Tea Lemonade
The seasonal teas are 40 cents more than the regular iced tea options (green or black). This stands to reason because all they're actually doing is adding a few flavor shots. The tea at Starbucks is one of the more reasonable finds. You can get any tea with lemonade for no additional charge.
2. Cold brew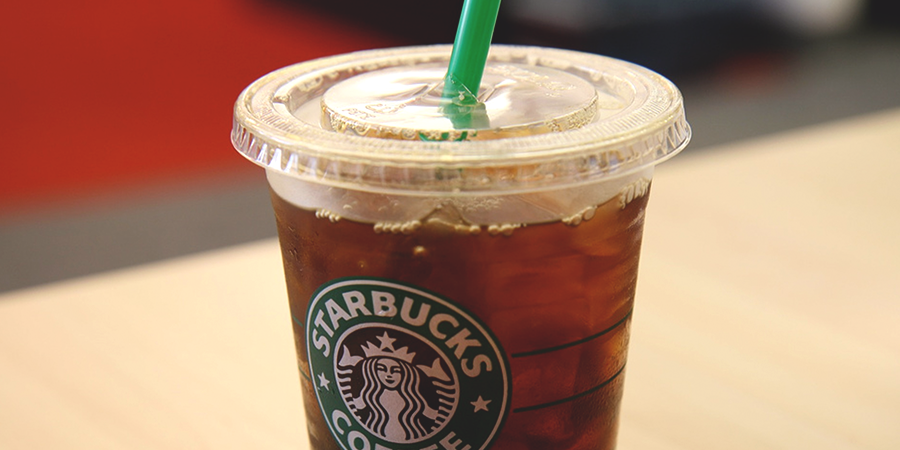 Price: Tall, $2.94
Maybe I'm selling out a generation of hipsters by saying this, but Starbucks cold brew is actually delicious. It's not a match for Stumptown cold brew, but it still has a strong flavor and low acidity. I rarely go to Starbucks, but when I do, this is my drink of choice.
3. Starbucks Fizzio handcrafted sodas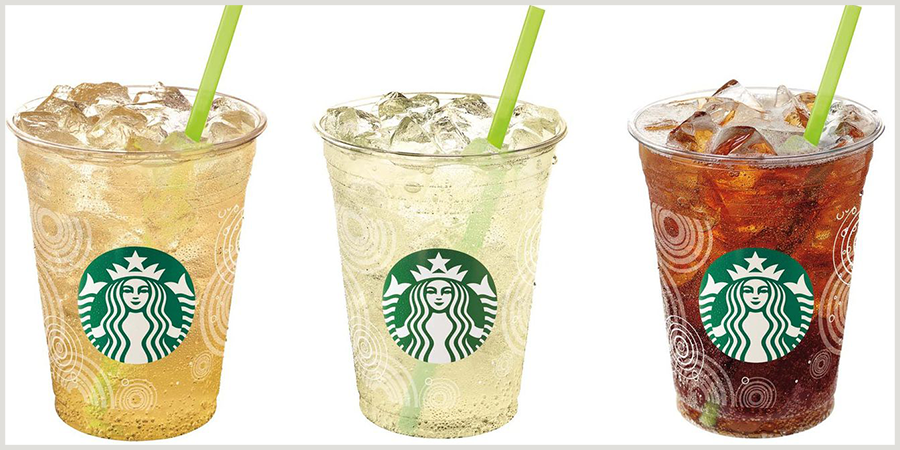 Price: Tall, $2.45, Grande, $2.95
Flavors: Orange cream, Golden ginger ale, Lemon ale
Honestly, the first thing I'd ever heard about Starbucks sodas is that they are good mixers for vodka, which isn't typically how I set out to use my Starbucks beverages. However, they are a fancy soda experience (like ordering an Italian soda
) and while I would not suggest going back for them on a regular basis, if you're looking for a treat one special afternoon, this is a nice one.
4. Iced coffee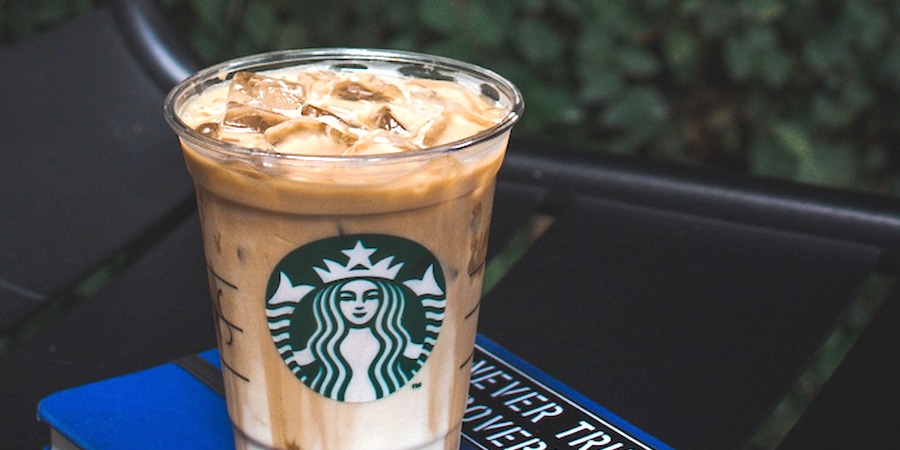 Price: Tall, $2.25, Grande, $2.65, Venti, $2.95
Important hack: You can get a vanilla or caramel iced coffee for no extra charge. Change your beverage order up by adding either of those flavors and not adding a dime to your bill.
5. Espresso Drinks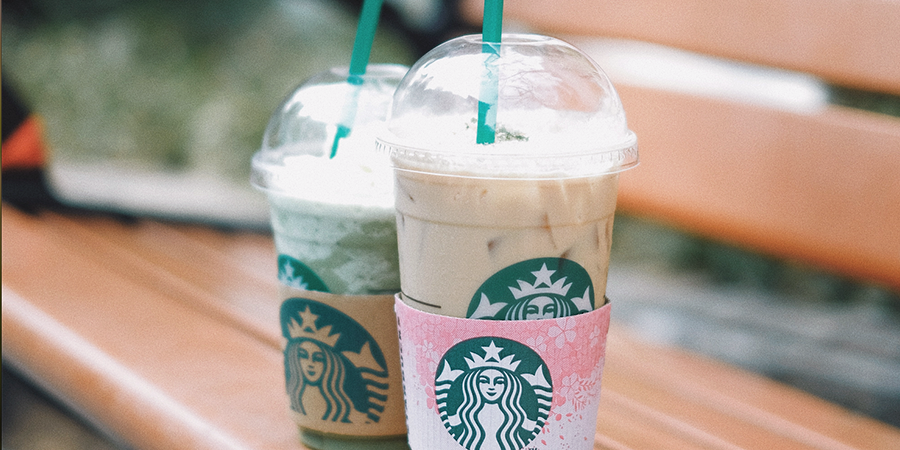 There are only two espresso based drinks that you can get for under $3, which is why it's not a good habit to be grabbing a Starbucks mocha every day. The two drinks are:
Latté
Price: Tall, $2.95
Americano
Price: Tall, $2.25, Grande $2.75
6. Refreshers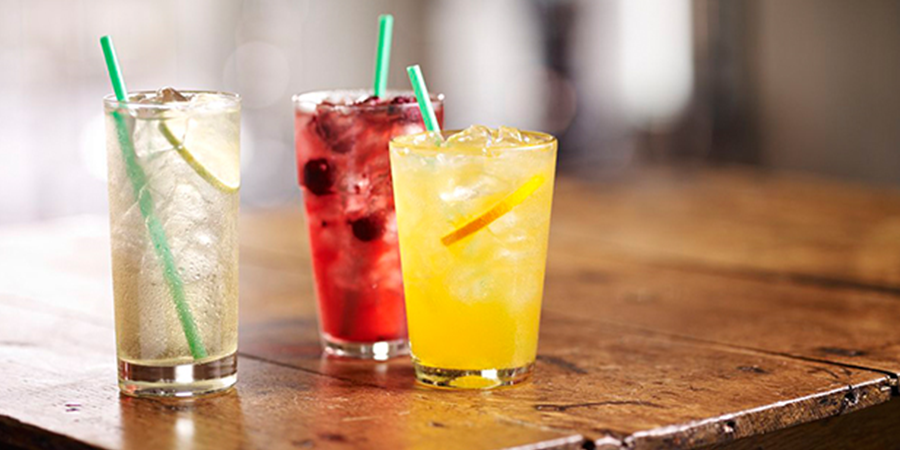 Price: Tall, $2.95
Flavors: Strawberry acai, Very berry hibiscus
This is more like drinking a fruit juice, than a soda. But it's light and refreshing and the flavors are out of the ordinary. Personally, these aren't my favorite options, but I've heard a few people swear by them.
7. Hot coffee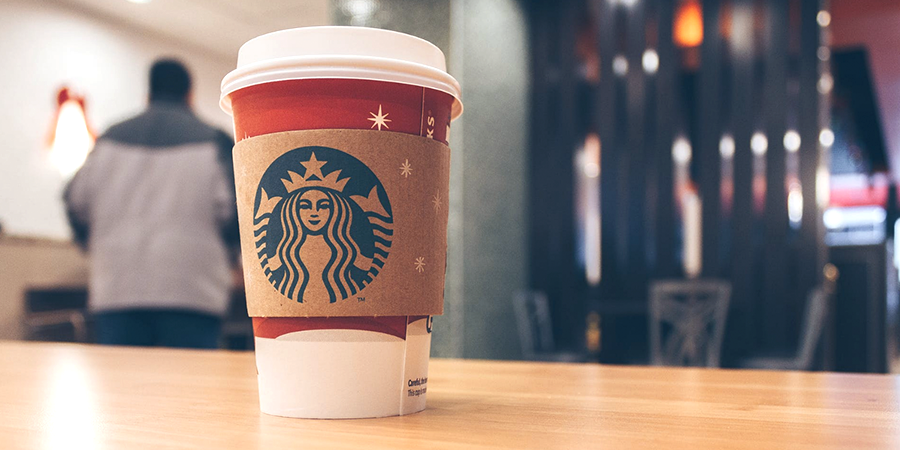 Price: Tall, $1.85, Grande, $2.10, Venti, $2.45
You can also get a reserve coffee (generally imported) for $3.00, if you opt for the tall size.
How To Hack Your Drink:
Adding flavor — 50 cents
*But as I said, for iced coffee you can get vanilla or caramel flavor for no extra charge! The price of flavor is also built into the seasonal iced teas.
Subbing Sumatran Coconut Milk or Soy Milk — 50 cents.
Adding an espresso shot — 80 cents
Putting any drink over Venti — 30 cents
These add ons and low priced drinks can be fused to create the perfect (highly caffeinated) under $3 beverage. For example, if you add an espresso shot to a grande fresh coffee it comes out to $2.90. You can also add soy milk to your tall iced coffee and have it come out to $2.75. You could even end up with an iced latte if you put a tall americano over venti ice ($2.55 altogether), and then added 2% or whole milk from the dairy/straws counter. (I used to work at a local coffee shop and used that last hack religiously.)
Deals for under $3
1. If you have the Starbucks app and you have green or gold status (which is very simple to obtain), then your coffee/tea refills are free when you stay in the Starbucks.
2. If you have your coffee in-house, but don't have the app, you can get a plain coffee or a plain tea refill for 54 cents. Even if you started out by getting a latté, you still qualify for 54 cent coffee/tea.
3. If you buy a drink in the morning, at most Starbucks locations they are running a promotion where they will give you a coupon for any grande iced beverage for $2.50, if you come back after 2:30 p.m.
To round things out, here are the best Starbucks snack finds for under $3: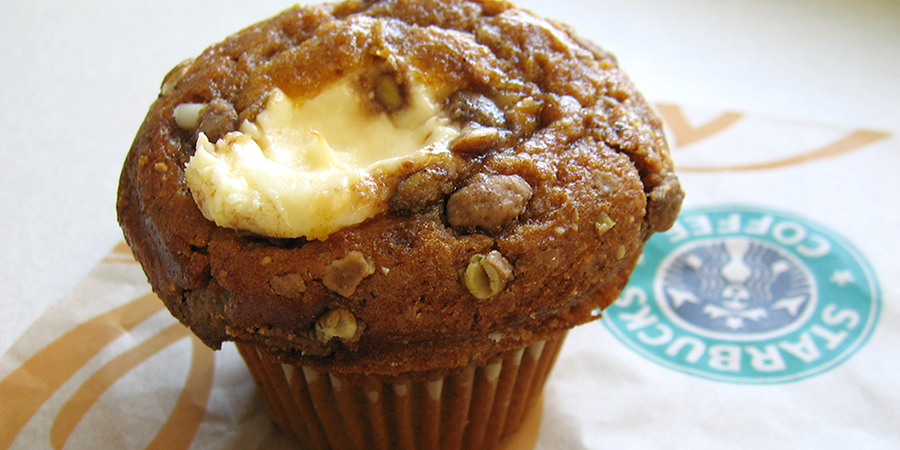 Croissants
Price: $2.45
Surprisingly enough, the croissants also have a lot less calories than some of the other baked goods. They have about 100 calories less than the blueberry muffins, and 200 calories less than the iced lemon pound cake.
Blueberry muffins with yogurt and honey
Price: $2.45
Cake pops

Price: 1 for $1.50, 2 for $2.50
They are decadent, Instagrammable and delicious. As a very rare treat, these are the perfect $1.50 indulgence.
Kind Bars

Price: $1.95
Justin's Peanut Butter Cups

Price: $ 2.25
New to The Financial Diet? Find more ways to save here:
Maya Kachroo-Levine is a writer and editor.
(This article was originally published on August 4, 2015, and has since been updated)
Image via Unsplash