5 Steps To Set Up A Savings Plan You Can Actually Stick To This Year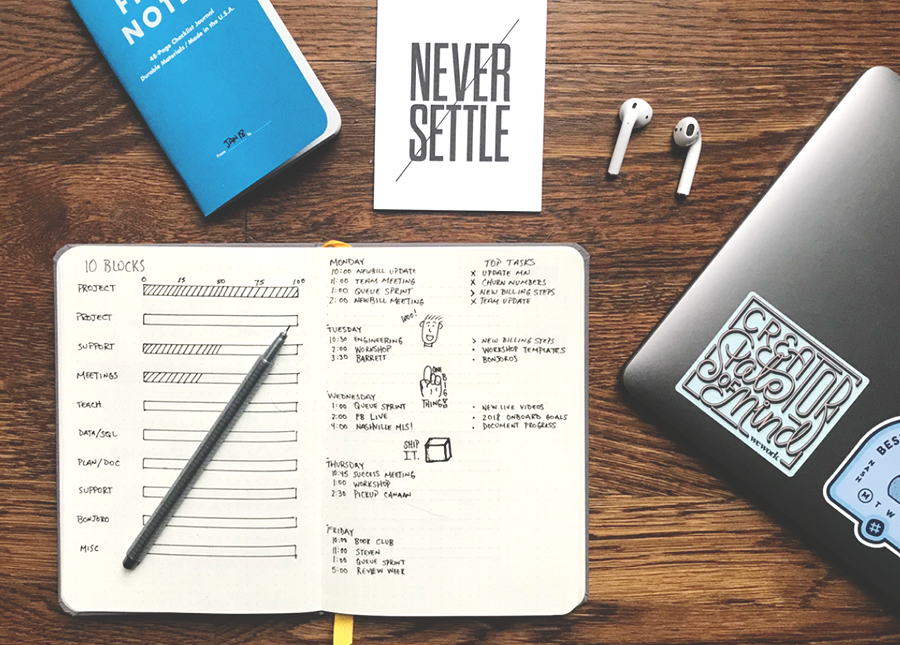 Whenever we find ourselves on the cusp of a new year, everything we've ever wanted to achieve suddenly seems possible. Whether it's finally taking that trip overseas, redecorating with a nautical theme, or conserving enough cash for a rainy day, the new year, new me mantra is glowingly refreshed. But now that we're a month into 2018 and those resolutions have been made and broken, it's time to get serious about saving. 
Here are five effective ways to start the New Year with a plan you can stick to until 2019 and (dare I say) beyond. 
1. Get real with your wallet
Are you transparent with yourself about money? If the answer is no, let's change that. Whatever your savings pain-point is, be it food delivery, alcohol, or concerts, money never lies. I track all of my bills and credit card accounts on Mint.com so I can keep my spending in perspective. If I splurge one month, I know to be careful in the following weeks. By seeing where and how I spend my money, I've been able to take control of my finances and create thoughtful goals around saving. You can, too.
2. Figure out how much you can save on your current income
I've never met two people worse at saving money than Anthony and Gloria from F. Scott Fitzgerald's The Beautiful and Damned. Despite its fictional nature, the cautionary tale of lavish overspending is all too real. We're all guilty of placing "saving" at the bottom of our to-do lists in exchange for a weekend of going out. While it's fun in the moment, it can become a roadblock to success. After all, it's easier to change plans than it is to change tax brackets, so get in the habit of putting a portion of your paycheck into interest-earning accounts like a 401(k) or savings account. I put 10% of mine into my retirement plan. For an extra push, Acorns is an app that automatically invests your spare change from daily purchases into a stock market portfolio. The earlier you can start saving, the better!
3. Cut back on a big "splurge" area
For me, this was ceasing to pay extra for self-care. Unwinding is great, as long as it's not running you dry. When I'm not escaping reality (both virtually and non) by entering the literary landscape of a fantastic novel, my favorite way to relax is to get a blowout or mini-facial. But instead of dropping $60 at a blow-dry salon, I started looking for free services on salonapprentice.com, a website where hair stylists in training look for hair models to practice on. The site includes most major cities, and the majority of salons are top rated (think DryBar, L'Oreal, and Bumble & Bumble). For the cost of a tip, you can easily hair-flip your way to savings. Similarly, makeup retailers and department stores often offer complimentary mini-facials and makeover services, so you can recharge and emerge fresh-faced and radiant, without opening your wallet. 
4. Turn your closet into a side hustle
Like many twenty-somethings, I can shop until I drop…lots of cash. But according to Business Insider, we only wear 20% of what we own. That is a lot of bills just hanging out in our closets. Think about it: if all of our clothes were the money we spent on them, would you let a $20 bill sit on a hanger collecting lint? When I put this in perspective, I started shopping with a purpose. I would only buy items I truly loved, and if it turned out that my desire for an item faded, I would sell it on Poshmark, a popular buying and reselling app. As long as you don't buy anything from someone else's closet, and treat it like a business, you can make enough money to turn shopping into a self-funded hobby like I did.
5. Make socializing into an opportunity to save
My friends always ask how I afford to travel so often. "You must have a secret bank account," a former roommate said to me. I can see why he thought that, considering I travel at least once every three months. However, there's no secret. I'm an open passport when it comes to traveling cheaply and often. I find the cheapest flight deals using Skyscanner, and the best hotel offers using a combination of points and cash from my favorite hotel cards, SPG and IHG. Exploring the world is my passion, so when a quick weekend getaway to Barbados means skipping a month of weekend brunch plans, it's a no-brainer. When I saw how hard weekly dinners with friends were hitting my bank account, I created a new pattern — one that put myself first. If they're real friends, they won't hesitate to catch up over coffee instead of martinis. 
*****
If you can commit to these actions, I promise you will start to see yourself form better saving habits and watch your account grow! I'd love to know if you're someone who needs to kick-start her savings, or if you're already nailing it and have some tips of your own to share.
When she's not writing about the money-saving hacks that helped her save $25k in a year, Sasha is taking to the skies with her sister Melissa. Their Instagram account, @JetsettingJunkies, and website feature their travels from all over the world. DM Sasha for money tips and advice on traveling often and cheaply!
Image via Unsplash