5 Steps To Shop Your Closet & Guiltlessly Revamp Your Wardrobe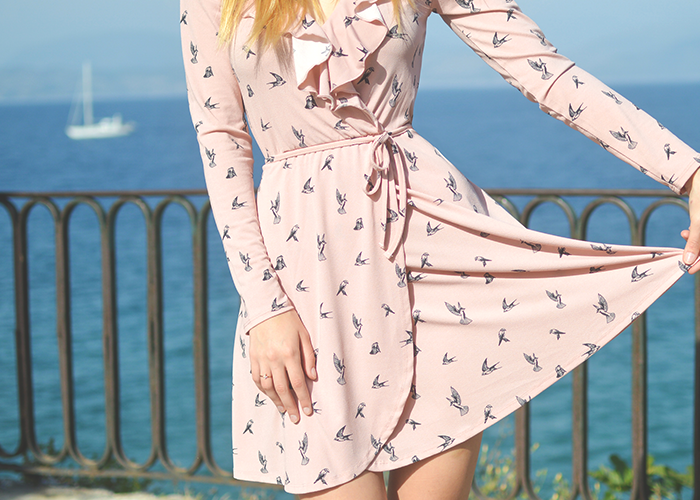 Who hasn't been on a shopping trip with their friends, silently cringing because you have approximately $3.25 in your account, and rent is due tomorrow? They're looking at $300 DVF totes, and you're secretly checking your credit card balances in a bathroom stall, trying to piece enough money together for a coin purse. We've all been there, and even if we haven't, we've all had the experience of "shopping while broke." So what's a girl to do when peer pressure rears it ugly head in the form of a girlfriend shopping spree? Drop that tote, run home, and shop your closet!
Most of us have racks and racks of clothing that have never seen the light of day. The must-have fab hot pink cashmere sweater you bought at the designer sample sale last year has lost its luster, and truthfully, pink is just not your thing. However, as you play in your closet a bit, you may discover that paired with a tan leather skirt, it ain't that bad. So, here are a few ways to have a little fun breathing new life into your already-fabulous wardrobe, without the guilt of a shopping spree:
1. Mix a print: You may have been a bit scared to attempt a pattern-mix ensemble while in the fitting room with your friends, but no one's around now. Go through your wardrobe and select prints and patterns in similar tones and intensities. Attempt to pair blouses and tops of similar colors with bottoms of similar tones and hues. Polka dots and stripes. Florals and plaids. Spend a few hours on Pinterest (which is SOOO easy to do) looking for "mixed prints" or "pattern mixing" outfit inspiration. Doesn't matter if it looks a little crazy to you in the beginning. Have a good time just trying it all on, and get comfortable attempting an unfamiliar fashion trend.
2. Play with color: You've been reading the blogs and are eager to do try out some new color pairings. Well, now's the time to color-block to your heart's content. If you you're a regular ol' Wednesday Adams and live in an all black wardrobe, allow yourself to invest $20 into one or two colorful basic tees
and/or tops that you can pair neutral bottoms. If you're a thrifter like myself, take that same $20 and see if you can score a few colorful vintage pieces for the same cost. Also, check out the Pantone website to find out the Pantones of the year and see if you have similar colors in your wardrobe. Take some time, and do your research. You may discover that you're more on-trend than you know.
3. Accessorize: Adding a belt, switching up the handbag, or adding a statement necklace can breathe life into an otherwise deceased garment. Accessories are literally the lifeblood of a new outfit, and one of the least-expensive ways to turn an old drab look into something refreshing and new. Shop your local thrift shop and/or vintage store for authentic gold, silver and gem stone pieces. This takes away the danger of tarnishing jewelry, and will add to your wardrobe in season and out. So, if that blouse looking a little voluminous? Add a belt and an emerald statement necklace as an update for the Spring.
4. Rework: After spending a few hours in your own wardrobe, you may discover that items you used to love just don't work for you anymore. That's fine, and actually part of your style evolution. However, don't throw out that fab piece just yet; rework it! Rip in your jeans? Call them distressed, and add a blazer with blouse and statement necklace.
5. Shop your best friend's closet: Fashionistas of a feather flock together, so why not shop the closets of those girlfriends of yours that call to go on a shopping binge. Let's not get too closet-happy and leave your best girlfriend wearing nothing but her college sweatshirt and a pair of mom jeans. Try a swap. You trade a week's wear of a linen blazer for a week in her boyfriend jeans. Invited to a swanky cocktail party? Borrow a dress from your bestie in exchange for a week with your beloved vintage designer bag. Clothes swapping is an inexpensive way to have a brand-new wardrobe at no cost. Just remember to be a good friend, and return pieces dry-cleaned and pressed. Ask your friends to do the same.
Give yourself the freedom to explore the goodies you already have in your wardrobe. You don't necessarily need new stuff — just a new way to see it all. Now, if you go through your wardrobe and find a holey, pilled and stained mess, that's a different story. But I bet, if you give yourself an hour or two, you'll realize that all the looks you're attempting you recreate, you already have. Go ahead…give it a try, and let me know what you come with!
In the Fall of 2013, Dionne launched Styled by Dionne Dean. Her mission was to help new graduates, career changers and entrepreneurs build a professional working wardrobe on a budget. Since that time, she has worked with such brands as Lacoste and Macy's as a Visual Merchandiser. In 2014, Dionne took on the role of resident beauty and style expert for Good Morning Texas and began sharing her tips and tricks with the Dallas community. She recently taught Fashion Image, Fashion Promotion and Fashion Retailing at Tarrant County College, and has begun a new venture as YouTube vlogger, teaching her 4,500 subscribers how to "NEVER pay retail."
Image via Unsplash