5 Things I'm Always Willing To Pay Full Price For (& 3 I'm Not)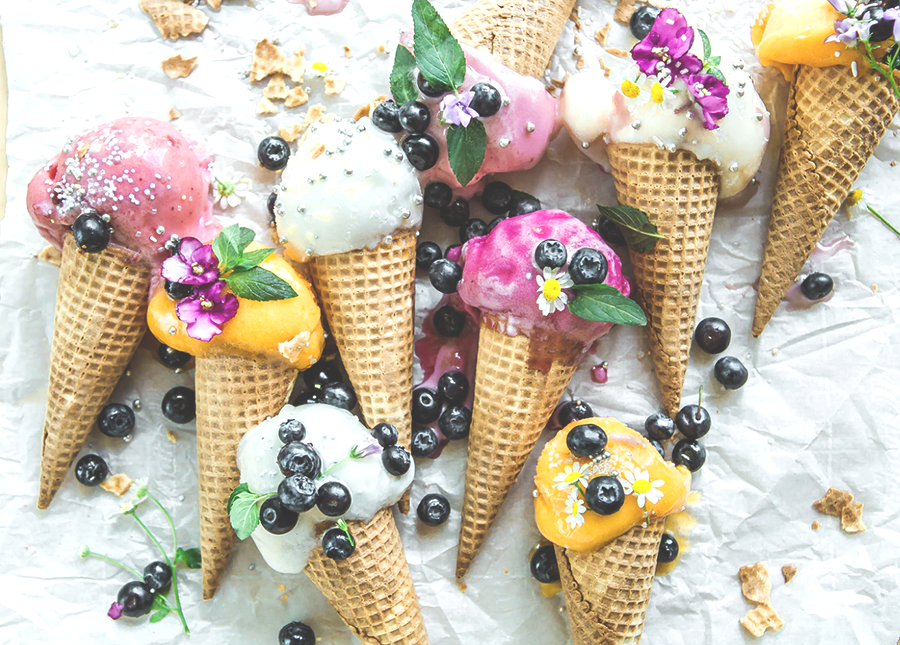 I'll just come right out and say it: I'm cheap. I know the softer, kinder word is "frugal," but I think "cheap" pretty much covers the scrupulousness with which I make financial decisions.
For a lot of my life, spending money in any amount left me feeling guilty and I did everything I could to avoid paying full price for anything. At a certain point, however, I realized something: some items and experiences warrant a higher price tag, and sometimes sacrificing quality and opportunity for financial savings can work against your overall enjoyment of life. To me, money should provide two things: security and quality of life. If you're sacrificing one for the other, isn't that failing to fully utilize the money you've worked so hard to make?
With this in mind, I set out to determine which of my life expenses were worth the splurge — which things warrant a full-price tag? Overall, a few factors influenced each item on my final list. First, is it something I can't get at a discount? Second, is it going to significantly improve my life or the life of someone I care about? Third, is a lower-priced version going to add frustration and sadness to my life? If I answered "yes" to at least two of these questions, it made it on the list. Here are a few of the items I came up with, as well as the exceptions to the rule:
1. Restaurants
I'm a self-professed foodie, and I love a good restaurant experience. To me, eating great food is one of the essential joys of life, and it's important to me to cultivate meaningful food experiences. Unfortunately, most high-end restaurants don't offer coupons and their food never goes on sale, and in general, eating out can be expensive. However, this doesn't automatically bar me from ever eating at nice places. I'm just careful. I have a personal rule to never eat out alone, so any time I go to a restaurant, I have to be with friends, family, or coworkers. This way, I'm paying for a social element as well instead of just food.
How I avoid overspending: I limit the number of times I go to nice restaurants to just a few each month. If I do go outside of my limit, I go somewhere cheaper that offers discounts or try to go during lower-priced times of day (lunch instead of dinner, "happy hour" instead of evening). If I stick to my restaurant rules most of the time, I avoid feeling guilty when I do decide to treat myself to a nice meal.
2. Once-in-a-lifetime experiences
I am a frequent traveler, and I've made it a personal goal to go somewhere out of the country each year of my twenties. As you might imagine, that can add up over time, but I don't want to limit my meaningful experiences while I'm in the prime travel decade of my life. I spent quite a bit last summer on tickets to the ABBA museum in Stockholm, but it was absolutely worth it for me because I don't know if I'll ever go back. I also paid full price for Fall Out Boy tickets later in the year, and although they were pricey, my brother and I are now going to get to see one of our favorite bands together. When I bought festival tickets to see Death Cab for Cutie, AWOLNATION, The Offspring, Nothing But Thieves and The Strumbellas, I spent a day in mud and rain listening to great music with my best friends. Okay, so I do a lot of music-related activities. But you get the point — if I had avoided getting tickets for these experiences because they were not on sale, I would have missed out on some great memories.
How I avoid overspending: I check price-comparison sites like Kayak and Google Flights religiously so I can make sure to find the best deals on flights. I am also an avid user of rewards points for hotels, and I've been stocking up my Delta SkyMiles. If I get a good deal on getting to wherever I'm going, I feel justified in spending more money on experiences once I get there.
3. The Internet
I'm a computer-savvy millennial, and I work mostly online, so having fast internet is a necessity. Someday, maybe we'll all have free fast internet (looking to you, Google Fiber), but for now, I have to work with what's available to me. And look, there are cheap internet providers out there. But in my experience with the internet, if something seems too good to be true, it probably is. If there's a crazy discount being offered, there's some other dark side (long contract, slow speeds) that just isn't worth taking the risk — at least, as far as I'm concerned.
How I avoid overspending: First, I think it's important to make sure I'm getting what I'm paying for. If my internet provider is advertising certain speeds, I check those speeds to make sure it's all it's cracked up to be. If everything checks out, I basically just accept that the modern world hasn't caught up with my idea of free internet for the masses. If it's slower than expected, however, it's time to look for a new provider.
4. Haircare
I have long, curly (read: difficult) hair, and lately, I've been paying more attention to keeping it healthy, both so it will look good and so it will feel good. I don't go crazy with high-end products, but I'm careful about the ingredients in my shampoo, and I have an argan oil hair mask I'm obsessed with. Whether I want to admit it or not, how I look does have an impact on how I feel, and I want to make sure I'm always putting effort into that each day. Sometimes that includes financial effort as well, but I've come to be okay with more expensive haircuts and products catered to my hair's specific needs if it means it will be healthier in the long run.
How I avoid overspending: I always check online to make sure I'm finding the lowest prices, and I keep aware of how much my products typically cost so I know when I find a good deal. I also find that stores like Ross, T.J. Maxx, and Marshall's sometimes carry nicer brands, but again, you have to be aware of prices to make sure you're getting a good deal.
5. Gifts
I love my friends and family, and when holidays come around I always make sure to find thoughtful, nice gifts for them. Of course, I try to find good deals, too — but sometimes I find the perfect thing and it's not on sale, and I've learned to be okay with that. I would rather pay full price for something perfect than get a good deal on something they'll sort of like, so sometimes I make the tradeoff. I've never regretted it.
How I avoid overspending: I always check prices online to make sure that I'm getting the best possible price on the item. If full price is the best price possible, I just go with it, knowing that whoever it's for is going to enjoy it.
Things I'm not willing to pay full price for
Generally speaking, I don't really pay full price for much, at least as far as I can help it. But there are a few things that I will never buy without some savings — most likely because they're often on sale, they lose value quickly, or they require frequent repurchasing. Here are a few:
1. Most makeup
I'm a makeup junkie, and I love quality products. That said, makeup can be super expensive, and often drugstore brands are just as good as the high-end options. Even better, it seems like there's always at least one brand of products on sale at nearly every grocery store, from Walmart to Target to my local grocer, so waiting until my product of choice comes on sale is worth it.
2. Everyday entertainment
Although I'm a card-carrying movie buff, I'll never pay full price for a movie ticket. I have a MoviePass right now (which is both a blessing and a curse, based on the issues the company has been having lately), but even before that, I never paid full price. Most theater chains have discount nights, and even on normal weekdays, a matinee can save a few dollars. If you go to movies as often as I do, those savings can really add up.
I'm also a big fan of finding city-specific attraction passes. CityPASS has discount passes in a lot of major cities, but many cities also have their own independent versions. This is great when traveling, but it's also great if there's one in your city.
3. Electronics
Just like with cars (another thing I'd never pay full price for), electronics tend to go down in price pretty quickly after a certain point. Although I'm pretty computer-savvy and I spend a lot of my life surrounded by tech, I also see a lot of value in giving new devices a few months after release to take advantage of those price drops. Beyond even those, it seems like most devices go on sale often enough I can find pretty good deals on Amazon or other online retailers pretty frequently. TVs, phones, and headphones are a few examples of things I would never buy at full price.
*****
For me, figuring out exactly what's worth paying full price for and what isn't has helped make my financial life easier. I don't feel guilty about purchases as much these days, and I'm living a full, fun, comfortable life while still nurturing a healthy bank account. And something else I've learned: just because I'm willing to pay full price for something doesn't mean I have to. Even for the items that made it on my list, I'm always checking for ways to save a little more. And I'm all the happier for it.
Alex Haslam is a freelance writer based in Salt Lake City, Utah. Her personal financial philosophy is to be frugal, but not cheap, and she's working to figure out the difference between the two. Besides writing and budgeting, Alex enjoys television, film, good food, and music of all kinds.