5 Things I've Learned After 3 Years Of Turning My Hobby Into A Business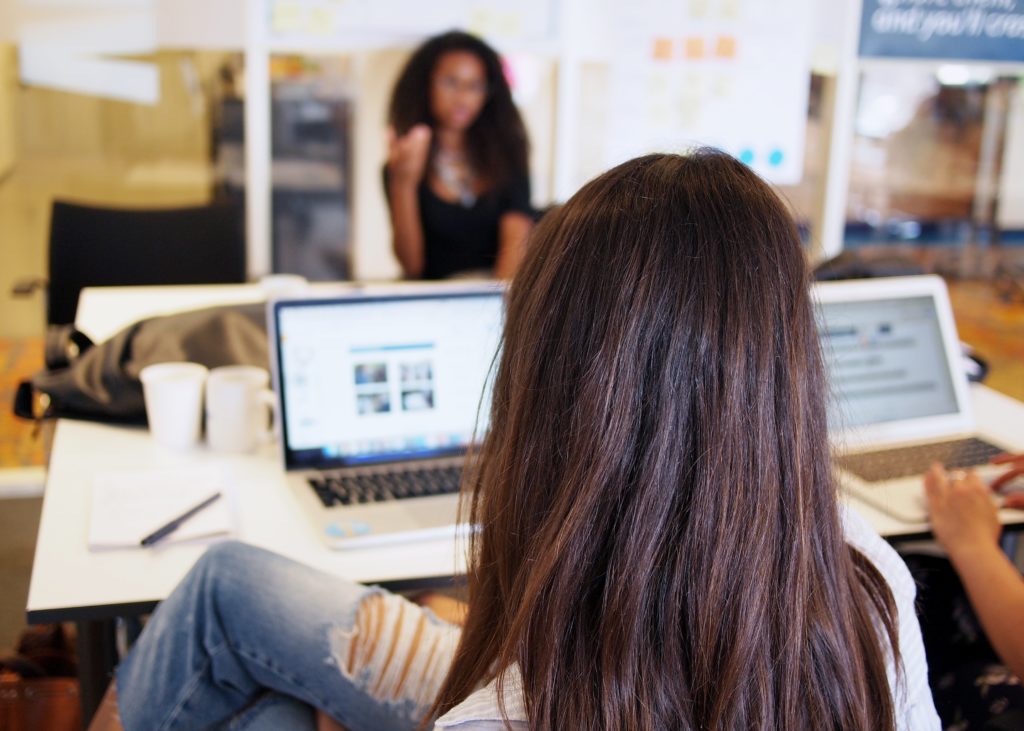 This year marks the 9th anniversary of my Spanish learning journey. I never imagined this hobby I casually picked up would end up becoming a business. And I've learned so much about managing money and maxing out the resources I have by running my business on a very low budget. 
A few years ago, my online Spanish teacher told me she'd like to start her own online Spanish institute and invited me to be her partner. In the back of my mind, I had always wanted to start my own business, but I had no idea what to do or how to start. So I happily said yes to her proposal.
We started building our business from scratch. With very little funding, we learned to do everything on our own: building out a website and social media pages, filming and editing videos, doing online promotion, etc. It was a very steep learning curve, and we went through a lot of trial and error. We struggled in the first year of being an unknown online school with very few students, but we found our footing by publishing our first Spanish learning book. We slowly established our authority and became an expert in our specific niche: teaching Spanish to Argentine tango dancers. 
At the beginning of this business journey, I wasn't specifically bad with money, but I didn't have a great sense of handling money in a business. But after three years of running this online business with limited resources, I've become savvier with money and resources. 
Here are five things I have learned in the process of turning my hobby into a business: 
1. Use leverage to grow your business
Leveraging is sometimes essential for the success of a business. This doesn't just mean (responsibly) borrowing money to finance a business, but also leveraging time and resources. It's about finding creative ways to get ahold of resources you don't have to help grow your business.
I once wanted to organize a book-signing event to promote my book and business, and I needed a space for it. I asked a contact from a nearby university to lend me an event place instead of just renting a commercial space. I ended up saving $200, which I would have had to sell many copies of my book to earn. 
2. Learn to make a website by yourself
In this digital era, your website is the storefront of your business. Many people who are not tech-savvy may outsource it to professionals to avoid the hassle.
In retrospect, I feel lucky that we lacked the money to hire someone to do it and that I needed to figure out on my own. I knew nothing about website building, and my first site was ugly, but with time, I got the handle of web design and was able to tweak the website bit by bit. If I had outsourced it to someone, I'd have to pay a hefty price over time, having the person maintain and modify it for me. I also wouldn't be able to work on the SEO (site engine optimization) by myself, which is crucial for my clients to discover my website on Google. 
3. Invest in content
For a business with almost no budget for advertising, producing content is the best free way to advertise. I spend 80% of my work time producing content (Facebook, Instagram, and blog posts) and sharing it online. When someone gets value from your content, the person will naturally have trust in your business, and this is better than any paid advertisement. 
Some people would advise outsourcing this process. While some professional copywriters would provide excellent content, because of my business nature (Spanish education), it's difficult to find suitable copywriters. Even if I could find one, my company as a startup wouldn't be able to afford the cost. It took a lot of trial and error for me to figure out how to produce good content that my clients like, but it was totally worth the time and has saved me a lot of money.  
4. Network
I used to be a very introverted person, but since running my own business, I started going to more networking events and taking initiative in talking to other business owners. I found that even talking to someone working in a different sector, I'd get valuable insights, and sometimes even new ideas for growing my business. Building a network further helps me leverage others' resources for growing my business, as I recently met a group of entrepreneurs and we formed a Facebook page together to cross-promote each others' businesses. 
5. Take part in entrepreneurship contests
There are many entrepreneurship contests that are free to join and are fantastic opportunities for meeting investors who may be interested in investing in your business. The media coverage of these contests can also be free ways for your business to get exposure. 
Recently, I joined an entrepreneurship contest, and I needed to submit a proposal for a business idea. The proposal-writing was excellent for reflecting on how my business would profit, how I could make better use of my resources and acquire those I didn't have, and how I pictured my business growing in five years. I was shortlisted for the semi-final and got the chance to present my business to a panel of judges, who were seasoned entrepreneurs. They asked questions that helped me to see my business from other angles. Although I didn't get into the final, I learned a lot and got inspiration for how I could improve my business model. I'll try again next year to get into the final so that I can present in front of investors who are looking for businesses with the potential to invest, and also get some media coverage.
You don't have to have a huge budget to start a successful business
Having a big budget is certainly helpful for growing a business in a short amount of time, but starting on a shoestring forced me to be more creative in finding resources and solving problems. I look forward to starting my second business soon and applying all I have learned from my first business to grow it. 
Jeanie Tsui is a tango dancer who spends a lot of late nights in milongas ("tango balls"). When she's not dancing the tango, she's working on her online Spanish school Master Spanish Now. She has written two books on helping tango dancers to learn Spanish, and her next book will help people to learn Spanish for work and business.
Image via Unsplash
Like this story? Follow The Financial Diet on Facebook, Instagram, and Twitter for daily tips and inspiration, and sign up for our email newsletter here.