5 Things Worth Spending Your Money On (From A Self-Proclaimed Cheapskate)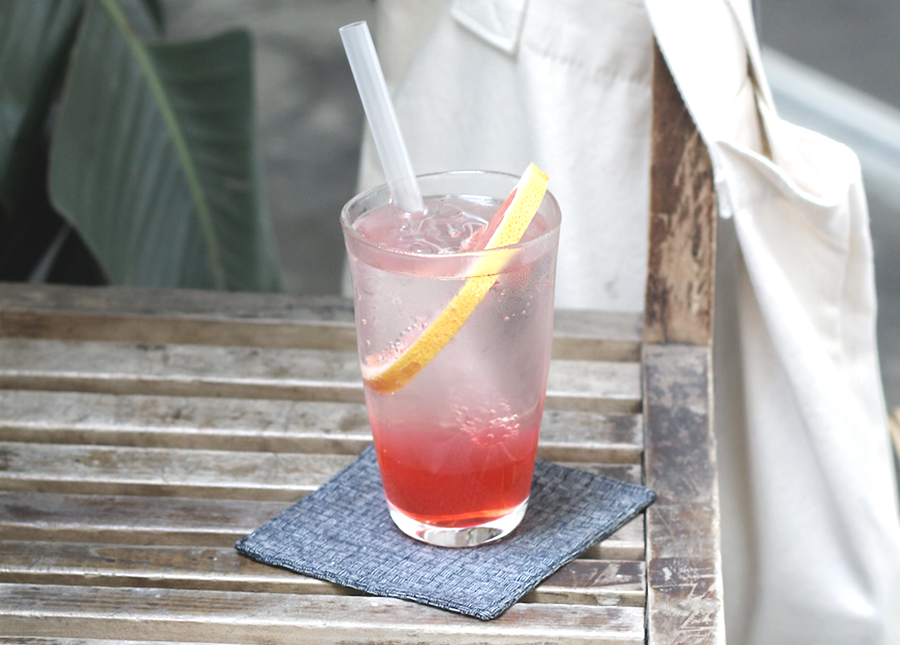 As a teenager, whenever I wanted to buy something, my mom always said, "Sure! Use your own money." If I wasn't willing to spend the cash I'd earned from my summer job, I probably didn't really want (or need) it.
This lesson stuck with me — but perhaps a little too well. I have a visceral reaction every time I swipe a card, insert a chip, or pull out some cash. I have a below-average income in a high-rent city, so when my checking account shrinks, I get anxious. The upside is that I'm darn good at saving. My 401(k) and I are best pals, and I saved enough two years ago to quit a miserable job and try full-time freelancing. (I ended up taking a new gig six weeks later, but it was a relief to know that I had a cushion that would have covered me for six months if I'd needed it.)
For the most part, my frugal nature is good. But over time, I've discovered that there are some things truly worth splurging on. Like:
1. A Good Pair of Sneakers
At 23, I developed a persistent case of plantar fasciitis from constantly walking around in cheap boots and flip-flops. I finally bit the bullet and went to a running store, where I bought the $140 pair they recommended and proceeded to wear them everywhere. I may have thrown fashion out the window, but I don't mind — because the pain went with it. (Even better, when the soles wore down and I needed replacements, I found the same pair online for cheaper.)
2. Nutritious Food

After learning from the documentary Cooked that a loaf of bread really only needs three ingredients — water, flour, and yeast — I started wondering, "What exactly am I putting into my body?" The loaves I bought were comprised of way more than that. (High fructose corn syrup, calcium propionate, distilled vinegar…?)
So I started buying bread at the farmer's market. At $5, it's double the store average, but it's not chock-full of random chemicals and added sugar. These days, my priority is what's in my food rather than the price tag on it. Of course, not all healthy shopping is costlier. Buying rice, oats and other non-perishables in bulk is cheaper in the long run. And planning out exactly what you'll need for your weekly meals helps prevent food waste and saves money.
3. Doctor Appointments
Confession: I have a recurring rash on my calves, face, and arm. For reasons I won't bore you with, I'm pretty sure it's food related. And yet, thanks to my $40 specialist copay, I've pushed off seeing a doctor. I'm not sure if I ultimately need an allergist, dermatologist, or endocrinologist — and I worried about dishing out that co-pay to all of them. But I know I need to see a professional, so I vowed to make an initial appointment before the end of the year.
The bottom line is: Avoiding regular checkups or neglecting weird symptoms could have serious (and potentially more expensive) consequences. So it's worth it to get a yearly physical. Refill prescriptions. Invest in mental health. Bonus: Many insurance policies cover preventative services, like annual physicals and teeth cleanings, entirely.
4. Classes or Workshops

This year, I started taking classes unrelated to my job. I'm starting my fifth round of improv soon and just completed a seven-hour, $105 workshop on how to write a novel. I loved it.
When you dedicate time and funds to your professional or personal growth, you can chase a dream, meet new friends, gain a new skill or, at the very least, absorb one new fact about the world. My wildest dream, for example, is to follow in J.K. Rowling's footsteps, and I'm hopeful the writing workshop I took will help me dive further into fiction and finish at least one book. And, of course, improving your skills also improves your job opportunities and your market value — so an investment in a class can pay off in more ways than one.
5. The (Occasional) Weekend Trip

Recently, three childhood friends and I rented a house, stocked up on groceries and spent 48 hours exploring a new town. I returned home feeling rejuvenated from becoming acquainted with cobblestone streets, hiking a new trail and catching up with friends I don't see often.
This trip almost didn't happen. After being a bridesmaid in two weddings this summer, I was hesitant to spend more. But we worked together to ensure this trip was affordable, and my side gig as a fitness instructor helped me put aside the funds. We spent less than $200 each — and it was totally worth it.
The Little Things
I've also given myself more license to spend money on the small indulgences that bring me joy. There's no good in cutting your spending back so much that you cut out all the little things that bring you happiness. Enjoy those seasonal drinks at Starbucks? Buy one! (Peppermint mochas, am I right?) Want socks with your favorite team's logo on them, or a bike bell with a sunglass-wearing cat on it? You do you.
No, things don't buy happiness. But investing in your mental and physical health is one of the greatest investments you can make, and there's nothing wrong with treating yourself occasionally — especially if it puts a bright spot in your day.
Read the original article on Grow. Copyright 2017. Follow Grow on Twitter.
More from Grow:
Image via Unsplash