5 Unique Rules That Help Me Fund My Makeup Hobby Without Going Broke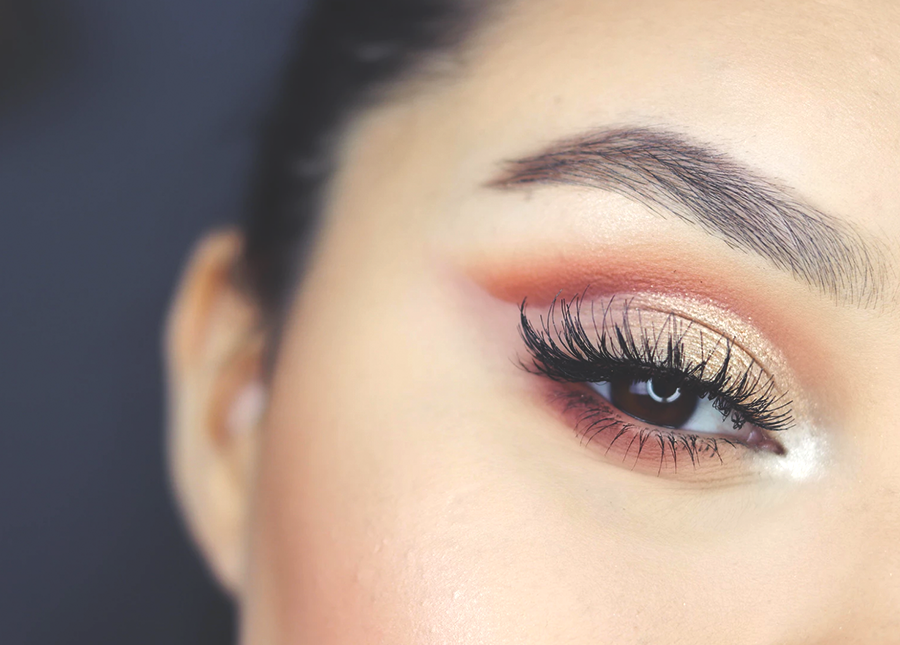 Living in New York, it's easy to get caught up in the drive for more, more, more — but then get slammed with the bills, bills, bills and suddenly find yourself regretting all of that "more." One place I'm really trying to curtail spending is on my makeup and skincare routine. I'm trying to use up products I have before buying more, and only restock the things my skin truly loves.
Ultimately, though, it's a matter of figuring out: 1) what you like 2) what you use 3) what you can actually afford. Over the last few years of beauty addiction, here are the top things I've learned:
1. Skincare first, makeup second.
It seems simple, right? Get your skin in order and your makeup will go on more easily (plus, you'll need less of it if you don't need to cover up things like pimples and dark circles). I'm not saying this is easy — it's definitely not, especially if your skin is temperamental/oily/dry/whatever. But this is so crucial; once you can get your skin in a happy place, you will find yourself spending less money on makeup to cover up your face and more time accenting your awesome, unique features.
2. Get (some of) your money back.
If you're going to spend the money on makeup and skincare (let's face it, you are, it's okay!), you might as well save money where you can. For me, this happens in several ways:
Ebates. I use Ebates whenever I'm shopping online — it's an easy Chrome extension that pops up with a % of cash back I can earn on each shopping trip I make. Are they using my data? Definitely. Is it worth it to me? At this point, yeah. It's useful on everything from Ulta (fave!) to Sephora and even sites like Saks, Bloomingdales, and everyone's favorite, Amazon.
Credit Card Portals. Similar to Ebates, many credit card companies have unique shopping portals you can use, where if you click through, you get points for shopping or an extra % of rewards at certain stores. I use my Chase Sapphire Reserve portal to get additional rewards at Sephora, among other stores, and then I can redeem those points for greater than their cash value when I want to book flights, hotels, or rental cars.
Amazon Subscribe & Save. It's a lesser-known secret that Amazon will give you up to 15% off of items you subscribe to using their Subscribe & Save platform — and if you layer that with the Amazon credit card, you get an additional 5% off everything you buy on Amazon.
Cash Back/Rewards Credit Cards. Using a cash back or reward credit card that's not Amazon-branded can give you strong benefits as well — for example, if you're a drugstore makeup diva, you can pick a credit card that has a strong cash back percentage at drugstores in order to get bonus points on your purchases. Hey, if someone offered you 5% off all the makeup you bought, wouldn't you take it? It doesn't sound like a lot, but everything adds up. If you save that extra 5% each year, you can supplement your other financial investments over time with additional funds.
A really, really important note on this section is that these are credit-card heavy tips. Please, please, do not hurt your financial future by using credit cards like they are free money! High interest rates will only hurt you in the long run, and it's so damaging to your credit and your financial future to carry a balance on your credit card.
3. Check Reddit for Drugstore Dupes
Reddit is the modern woman's Consumer Reports. If you have a question about a skincare product, r/SkincareAddiction has got you covered. Makeup? r/MakeupAddiction. Drugstore only makeup? R/DrugstoreMUA. You can find the good, the bad, and the ugly about ANY product you want. But for me, my best use of Reddit is to check for drugstore dupes of my favorite high-end products. For example, Too Faced's Better Than Sex mascara (my original holy grail!) is basically just a nicer packaging of L'oreal's Lash Paradise mascara at three times the price. Often you can simply google things like "better than sex dupe reddit" and get great results — so if there's a product you love but don't want to keep spending the big bucks on, turn to Reddit. Thank me later.
4. Repackage Products To Use What You Have.
Like many women, I have probably half a dozen eyeshadow palettes, most of which I don't use regularly, but would like to take advantage of. One of the things that's been most helpful for me in using products I already have in fresh, fun ways is using magnetic Z-Palettes to make my own custom palettes and change them up as I want. This is nice because you can group your existing eyeshadows in interesting new ways that might inspire more creativity from you — and at the very least will take up less space in your cabinets. One Reddit user even made their own customized palettes inspired by their favorite art pieces!
5. Sample Before Buying / Return Products You Don't Like.
I will be the first to raise my hand — I am so guilty of neglecting this tip. I never go into Sephora or department stores to sample things before I buy them, so sometimes I end up with either a) expensive or b) unusable products that don't work for my skin, my coloring, or my budget. I have been wearing a SLIGHTLY wrong shade of foundation for four months now because I haven't bothered to go into a store and get my winter color match — which is honestly such an easy thing to do. Which leads me to part two of this tip: if you buy something that you end up hating (either in stores or online), return it! These companies all have return policies for a reason, and there's no reason to punish yourself financially for buying a product that didn't work out.
*****
As a regular-ish woman in a sea of Manhattan models, SoulCycle instructors, and stylish influencers, it's easy to be convinced that all you need in life to look like those girls is that one blow dryer (guilty) that one makeup mirror (guilty) or that one face mask that everyone on the internet went absolutely nuts over (guilty). It's natural to get sucked into beauty and skincare marketing — one source estimates women use an average of $8 worth of product per day, totaling at $2,920 per year — but if you can employ some of the tips and tricks above you might not make such a dent in your wallet.
What are your tips/tricks for saving money on your skincare and makeup?
This article originally appeared on Medium.
Kristina King is a twenty-something media relations professional who's trying to live big without spending big. When she's not hunting down new personal finance tools, she's a style, beauty, travel and food junkie who blogs at kristinamarieking.com and @kristinamarieking on Instagram. Follow her on Twitter here. 
Image via Unsplash