5 Ways To Actually Start Using Your Checking Account Properly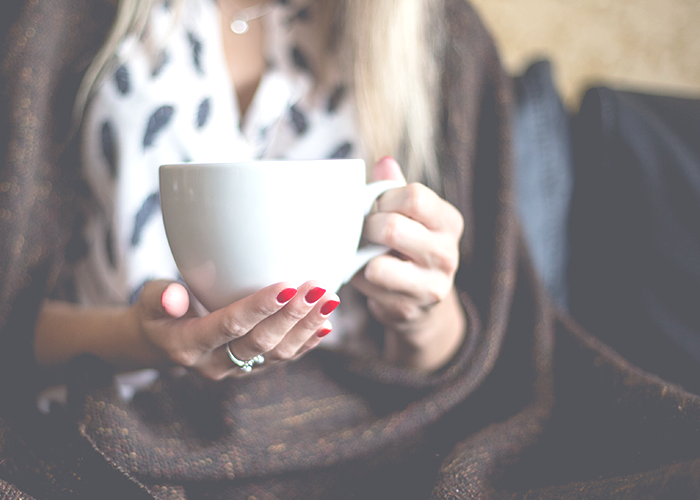 I set up my first checking account at a very young age, but had absolutely zero clue what that entailed or meant for my financial situation. All I knew was that I was working part-time and drew no greater pleasure in life than seeing the money in my checking account grow steadily. I'd stash away each tiny lump of cash I made washing dishes at a local nursing home, and I dreamt of the day I could save up — gasp — $200 to afford a new car radio for my Toyota Corolla. Since then, I've learned a lot about how to navigate credit cards, checking accounts, loans, and debt, made some mistakes along the way, but I've ultimately turned out pretty well.
However, I recently came across a Reddit thread that asked a very basic question about closing a checking account, and whether or not that would hurt one's credit score — I blanked. I am mildly obsessed with my own credit score, what factors determine it, how certain behaviors influence it, etc. I felt ashamed that I didn't know the exact reasons why a checking account did or didn't alter one's score. Since then, I thought it would be useful to create a little primer on the basics of what you need to know about your own checking/saving account, and how to make the absolute most out of it.
Below are five key takeaways that you can use to understand your own checking account, which is geared toward newbies who might be in the midst of choosing a new bank to set up an account with, or who are selecting a bank to open their very first one at. This is not a comprehensive list of stuff you should know, and I encourage you to click on the links to the articles for additional reading. Take a look below!
1. Know your overdraft rules.
One of the most important aspects of a checking account is knowing your bank's policy on overdrafting and the subsequent overdraft fees. When I was first starting out, I had overdrafted on my account a few times and vividly remember the way I felt when I got the call saying my account was in the negative. I recall sprinting to the bank down the street with $50 my mom loaned me. I was in a state of utter panic at the thought that I somehow ruined my financial life. Anyway, it's just one small piece of the puzzle, but it's worth learning about.
Depending on your bank, there will be different fees for overdrafting (meaning you withdrew too much money from your bank account and the available balance went below zero). Some banks charge a (usually) large fee on the specific transaction that caused the overdraft. According to report, the median overdraft fee was $35. Guh. However, banks can screw you over even further and group transactions together in the order of their size, regardless of when they occurred; they would charge you an overdraft fee on each of the transactions made on the day the overdraft occurred. There's a great article on overdraft fees here. It's important to know the rules of your bank's policy, what banks offer the best and worst policies, and what you can do to make sure you aren't left overpaying.
2. Consider potential fees you might incur.
In addition to learning about the overdraft fees of your checking account, there are a host of other fees you need to learn about as well. These include: wire transfer fees, ATM fees, international fees (for using your debit card abroad), maintenance fees (usually taken out each month), minimum balance requirements, and lost debit cards fees — just to name a few. These fees can be annoying, and most can be avoided if you're smart about where to set up your checking account. Why do banks charge fees in the first place you ask? Well, banks need to make money for offering a number of convenient and useful services. If we aren't careful, those fees can add up very quickly. An article on US News & World Report comments on the reason for one fee in particular, saying:
We're in an environment of low interest rates, which means that the interest banks earn on their customers' money—especially the money they get on accounts with low balances—doesn't cover the costs of providing the account. It costs banks on average about $300 a year to provide checking account services, so enforcing minimum balance fees is one way for banks to recoup that cost.
With that said, it's essential to do your research to find the best banks to park your money, which will help you decide where you should open up an account.
3. Utilize direct deposit, online banking, and banking apps to make life easier.
Another useful thing to consider with your checking account, so you can get the absolute most use out of it, is the quality and capabilities offered in their mobile app. Check out this useful list of the best mobile banking apps available to help you understand what makes a great app. The services provided make life easier, and can help you in a pinch. I, personally, use the Chase mobile app and it's pretty awesome, but it's important to do your own recon work to find the one that offers you the services you value most. A lot of banks offer services like the ability to deposit checks (actually, Chase recently reported that more checks were deposited through cell phones and at ATMs than in branches), transfer money to friends, review statements, etc. When I was preparing my taxes, I was able to download and save all my statements on my phone, which was an enormous and unexpected help. You never know when you might need to use certain services, so knowing what you can expect ahead of time is an important thing to consider.
4. Know if your checking account can affect your credit score.
Like I said earlier, I didn't know the answer to that question myself even though I thought "no" was the correct answer. I reeled my assumptions back in, and I did some serious digging to find the answer. I saw a few threads that posted the same question on Reddit and Quora, which provided really insightful answers. In short, the answer is "no" — closing a checking or savings account won't impact your credit score. This is mainly because banks don't report this information to credit bureaus. It does not have any impact on your credit score because your checking/saving account aren't considered a line of credit.
However, it's worth noting that while closing a checking/savings account doesn't affect your credit score, it might affect your ChexSystems report if done too often. This article describes it well, saying:
Any violations against the bank's account agreement could show up on a consumer report known as the ChexSystems report. The ChexSystems report records any infractions for bank accounts, not credit accounts, and it does not affect your credit score. (Think of it as a banking version of a credit report.)
Also, the same article suggests that you always keep in mind that opening a new account the bank might "perform a 'hard inquiry' on your credit report, which could decrease your credit score," but caveats this saying, "most banks do not do this — ask before opening an account." Finally, there's a really awesome article that's worth reading through about how to properly open and close a checking account, which is really helpful.
5. Learn about direct deposit and automatic payments.
I'm embarrassed to say that when I got my first full-time job out of college, it took me nearly a year to set up direct deposit. I was 23 years old, and still walking my check over to the bank to deposit it the way my own grandmother did. That didn't last long once my coworkers started poking fun at me. The head of the billing department would have to physically walk over to me every payday, hand me my check, and have me sign a bit of paperwork. After I switched over to direct deposit, life got a hell of a lot easier. Here's a great article where you can read up about direct deposit and how to set it up at your bank. In addition to that making your life easier and more convienient, it's also worth researching how you can set up automatic payments on your account so you're never late and/or miss a payment. It's a great way to set it and forget it (a la a crockpot), so you can focus on doing more nuanced higher-level tasks — you'll have to look into it depending on where you bank.
As you get older, you should strive to have an extensive knowledge base on whatever bank you're using so you have an intimate understanding of fees, rules, terms of services, etc. The more you understand the details of your checking account, the greater advantage and control you'll have over your personal financial health. Good luck!

Image via PicJumbo