6 Questions I Had About Buying A Home, Answered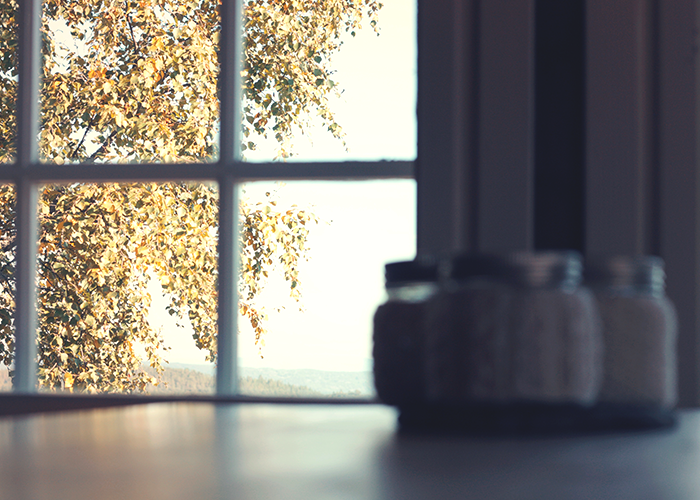 Not too long ago, I got to talk to Joshua Sloyer, an NYC real estate broker, about the burning questions I had about renting, buying property, and how to navigate the real estate market as a total newbie. I found his answers to be super helpful, because they unveiled a wealth of information for me.
The answers he gave provided me with the knowledge to formulate even more nuanced questions, which is what I have below for you today. As I age closer and closer to 30, buying property is one of those things I discuss with my group of friends more and more often. The questions below are all home buying specific, and they provide enormous insight into the process. I still have a lot to learn, but this certainly helps push me forward in the right direction. I want to thank Joshua again for taking time out of his extremely busy schedule to talk to me. Take a look below!
First off, a big congratulations to you for being ranked #5 at Douglas Elliman in Manhattan in 2015, by a number of transactions companywide. That's huge!
Thank you! We did a lot of deals last year, and 2016 is off to a strong start as well.
Okay, so my first question is, what is the best part about buying a home with respect to the way it benefits your financial situation?
There are many benefits to purchasing a home vs renting a home. I must preface this by saying I'm not an accountant, but the mortgage interest and real estate taxes are typically tax deductible, which really affects the monthly bottom line in terms of actual dollars spent. Over time, a purchaser can build equity in a property by paying their mortgage each month. I believe having a mortgage is a disciplined form of saving.
You also have to remember there is also the benefit of receiving the $250,000 or $500,000 of tax-free capital gains if a purchaser lives in their home for two of the last five years before selling. Another way buying home benefits your financial situation is that an owner can add value to the property by making physical improvements. This investment will pay off financially when they go to either sell or refinance. Finally, you have the intangible (yet very real) benefit of pride of ownership.
How long should someone be prepared to hold onto the home they bought in order to make a return (if any) on their investment?
In New York City specifically, I would say you would want to have a minimum three-to-five year horizon. With closing costs on the buy and also the sell, that's an average timetable for it to make financial sense. However, it varies by area. If you look at the historical real estate market, it is slow to change up or down, but in general, real estate appreciates. Within about five years, one can typically expect to build equity. In New York City it can sometimes happen quicker depending on the market conditions. In the last few years, I have seen tremendous appreciation in the city.
How much percent down payment should someone have when buying a place?
In New York City, I would say 20%-25% would be the minimum for a majority of buildings. Again, that is NYC-specific, and it can vary a bit depending on where you live. There are some condominiums where you can put down 10%, but purchasers would have to pay the private mortgage insurance (PMI) associated with a down payment of less than 20%. There are other types of programs for teachers and veterans too, where the purchaser can put down less. There are also things like FHA loans. It really depends on the lender who sets the minimum they require of the borrower along with the building requirements. The two must be in line with what's possible for the individual.
What features of a home do you feel are the most important when considering an investment property?
With an investment property, I would say the most important feature is the location as it relates to transportation. Renters are going to most likely (but not always) prefer access to good transportation to get to and from their job. All the other fundamentals you weigh before purchasing a home should be considered as well, such as finding a property built well, finding a good neighborhood, finding an area that is appreciating, a building with a good financial disposition, a building that is well run with a good balance sheet, etc. These are all important factors to consider.
Would you suggest buying something totally move-in ready? Or would you suggest buying a "fixer-upper?"
It depends on the temperament of the purchaser. If you're inspired to renovate and design your space, then you can add real value by making improvements if you're willing to do the work yourself. However, it's important to remember that you're going to need additional cash to renovate, and renovation is usually not financeable. You can put some of the material cost on credit cards, but you can't typically get a 30-year loan to renovate your kitchen. It's just a question of cash flow, and having the time and energy to manage the project.
What should you look for in a real estate salesperson helping you buy a home? What makes him/her a good fit for you?
Knowledge and ethics. You want a real expert in the field who understands the neighborhood, the type of product available, the market trend, and someone who's honest and trustworthy. A buyer should look for a broker who (at a minimum) is doing the job full-time and has their finger on the pulse of the market. Smart brokers know how to position an offer so it goes to the front of the pile in a competitive market. They are knowledgeable about the process, and they know how to gather a team (mortgage brokers, attorneys, etc.) to effectuate results for their clients. I would also say that finding someone with a lot of energy and a good disposition is also helpful. You don't want your broker to tire out before you do, and them displaying a good and positive attitude can be energizing. Buyers want to work with someone with tremendous drive and commitment to your success. That's what makes the process fun and rewarding for everyone involved.
As you know, I work with my wife and partner Saskia, and we work with people every day to help achieve their real estate goals. We not only love what we do, we love who we do it for! Anyone in the New York region is welcome to call my office with any real estate questions or for representation with a purchase or sale.
Joshua Sloyer is a licensed real estate salesperson working in NYC. 
Image via Unsplash