6 Wardrobe Staples I Bought As An "Affordable Investment," And Whether Or Not They Were Worth It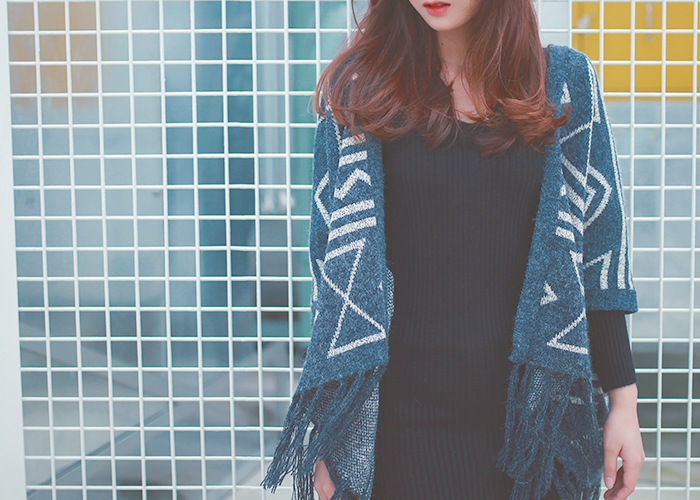 One of my biggest struggles when it comes to building my wardrobe is figuring out what are actual investment pieces for me. There have been a lot of times when I've found a new top or sparkly necklace that I, unexpectedly, fall in love with. I get excited thinking about all the times I could potentially wear said piece for all kinds of occasions in the future — for a dressy work day, a fabulous dinner, or a concert in the city. It's not until months later, when it's time for a seasonal closet consolidation/purge, that I find these pieces lurking in the back of my closet, barely worn and crumpled. And that's when I regret justifying the purchase as an "investment." There have, however, been a few exceptions: some of my great investment pieces have really paid off. But the ones that didn't definitely made me rethink how I value my "investment" purchases.
Here's a breakdown of a few pieces that were worth their cost-per-use, and some that definitely weren't worth spending money on.
THE THREE SUCCESSFUL INVESTMENTS:
J. Crew sweater from Crossroads Trading Co. – $20
Of all the gray sweaters I've owned and coveted this has, by far, been the most valuable in terms of comfort, usage, and versatility. I went to catch up and go thrifting with a friend at Crossroads. I try to set a fairly low limit when I go thrifting (no more than $10 per item), but stumbled across this almost-perfect condition, slightly large-fitting, light-gray J. Crew sweater. I struggled for a while, but finally decided to buy it. Turns out, I've been wearing this more times than I can count in the past few weeks. It's easily become my favorite work sweater and casual night/day out with friends top.
Forever 21 cream blouse with a black bow – $22
This top has saved me whenever I've had to attend meetings that called for a small step above my workplace's business casual dress code. It's a fairly loose, with a nicely draped chiffon top that's both conservative and extra cute, thanks to the bow. There are times that the bow gets weirdly loose, but if I remember to quickly re-tie it midday, it lasts for as long as I need to look presentable. 
H&M military jacket – $65
This ended up being another very lucky find. I almost put it back based on the price alone. I used to be scared of buying items above $40-$50, but I convinced myself to buy this because I am trying to invest more in quality items, as opposed to buying several cheap articles of clothing. (My sister also reaffirmed my choice, and I'm glad she did.) Not only did it fit seamlessly, it was great to wear on slightly chilly days and had perfectly side-angled pockets for my hands, keys, and phone. For the bulk of the spring and fall, I almost always turned to this jacket.
THE THREE UNSUCCESSFUL INVESTMENTS:
A dark gray messenger bag from Amazon.com – $35
My good friend and I are HUGE fans of the game Life Is Strange. Since the game was a big deal to both of us, we decided to dress up as the two main characters, Max and Chloe, for a Halloween party in the city. I went as Max. The costume seemed pretty easy to assemble. I already had a gray hoodie, jeans, Max's pink Jane Doe shirt, sneakers, and a Polaroid camera. The only thing I felt was missing was a messenger bag exactly like the one Max carries. I scoured the web for hours before I finally decided on one that I felt was similar enough to the one Max carried, but also one I could justify as a new, much-needed camera bag.
While the bag helped pull together the Max outfit, it ended up being a pain to use as an actual camera bag after Halloween. The front snap closures made it hard to store and take out my camera safely at concerts, and the padding was minimal at best. I had initially thought about whether or not the closures would be an issue, but I was so hung up on matching Max's look as much as I could that I decided to overlook the purchase's shortcomings. I've now repurposed an old pleather tote with removable padding as my camera bag, but I'm now stuck with an extra bag that I don't use as much as I had planned to because I didn't consider its long-term functionality when I bought it. 
H&M pink pea coat – $45
This light pink coat, while unbelievably cute in the store, was one of the biggest "investment purchase" mistakes I've made. At the time, I bought this figuring it would be a cute upgrade to my slightly-beaten (but fully functional) gray pea coat that I always wear in the winter. At the time of the purchase, I was taking a train to work and ended up being so scared it would get dirty on my commute that I never wore it. I ended up always defaulting to my reliable old pea coat and now don't know what to do with a coat I'm too afraid to even wear.
Francesca's gold honeycomb statement necklace – $35
For awhile I was obsessed with owning a collection of statement necklaces, but had almost no occasion to wear them to. I had seen so many pictures on Pinterest of women wearing statement necklaces with casual outfits and started to think that I just needed to own one to look as good as they did. I held off on buying one, since I normally alternate between a few simple charm necklaces and could never justify buying a necklace when I had nowhere to wear it. But then I spotted this necklace at Francesca's. It seemed like a worthwhile investment; it was a necklace that was much nicer than my others, but still delicate. But somehow, every time that I had planned to wear it over a collared shirt or dress, it didn't seem to fit quite right, and I opted to wear a more understated charm necklace instead. I still have yet to find a time and place that I feel like I can actually wear this necklace, and it's been years since I purchased it.
After spending on pieces I definitely didn't need, I now do the best I can to take think about my purchases in the long term before splurging on wardrobe staples. It's hard, but I'm doing the best I can to learn from my past mistakes of justifying many of my purchases as "investments." To save myself from buying "investment pieces" that actually aren't investments at all, I try to imagine how much I'll realistically use each item, instead of imagining how much better my life would be if I wore statement necklaces every day. 
Amulya is a Bay Area native constantly looking for new music and the perfect peppermint mocha. She is on Twitter and Instagram.