7 "Boring" Beauty Tools You Don't Want To Spend Money On, But Probably Should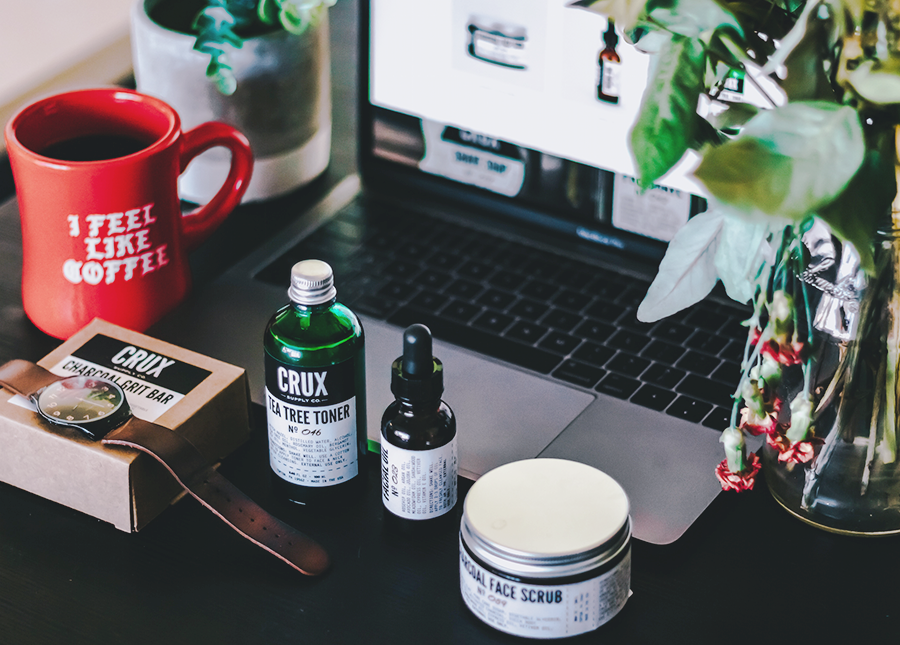 As a self-diagnosed beauty addict, walking into a Sephora immediately sends me into a full-blown psychedelic trip. My eyes first land on the new items strategically placed at the entrance, but it doesn't take long before they're confusingly darting from gondola to gondola scanning the neatly organized rows of products for something that definitely wasn't on my list when I walked in a minute ago. My body, meanwhile, moves in slow motion, unsure of where to go first. Before I know it, I'm walking out of the store with a bag full of sparkly eyeshadows and bright lipsticks I know I'll rarely wear but nonetheless bring me so much joy. It is truly a spiritual experience — one that simultaneously fills my soul and drains my bank account.
But not all beauty buys are this enjoyable. There are a few beauty staples that are less "fun" to purchase, but are equally (if not more) necessary to invest in. Take a look below at the seven beauty products that are essential to own, even if they're not as fun to buy.
1. Eyelash curler
I always find it surprising when some people tell me they don't use an eyelash curler. Curling my lashes is an essential part of my everyday face, even if I'm not wearing makeup. It tricks people into thinking my somewhat downturned eyes are actually almond-shaped. If you don't see a difference in your lashes after using a lash curler, you're probably using the wrong one. Beauty editors will say you can't go wrong with the Troy Surrat Relevée Lash Curler, but I recently bought the Sephora Collection x Utowa PRO Universal Curler and I am extremely impressed.
2. Eyelash Adhesive
If you wear falsies regularly and you're still using lash glue from a squeeze tube, allow me to completely change your life. The brush on the Duo Brush-On Adhesive makes applying lashes quick, easy, and mess-free. With tube lash glue, if you use just one iota of force too much, lash glue ejaculates everywhere and completely ruin your lashes, not to mention your mood. This lash glue is latex-free and infused with vitamins. I'm not sure if the vitamins actually provide any benefit, but as a contact lens wearer, I can proudly say this lash glue doesn't irritate my eyes and stays put all day. Bonus: it doesn't reek of death like most latex lash glues.
3. Microfiber Facial Towels
I lived most of my life blissfully unaware how gross it is to use the same towel you use to wipe your hands on your face, but now that I know better, I can't go back. Microfiber face towels are soft as butter and the microfibers cling onto makeup I didn't even know was there. I bought a five pack of these and use one for the entire week before throwing it in the hamper. If you have especially acne-prone skin, you may want to use a fresh one every other day to avoid bacteria. Just be sure to wash microfiber cloths on their own or they'll grab onto the lint from your clothes and it'll be impossible to remove.  
4. Brush cleaner
If cleaning your brushes is the worst part of wearing makeup, buying brush cleaner is a close second. You're supposed to be cleaning your brushes weekly, but if I'm being honest, I'm lucky if I do it every couple of weeks. When I do get around to cleaning my brushes, I use the Sephora Collection Solid Brush Cleaner, and it's one of those items I've repurchased more times than I can count. The silicone disk is amazing at removing all the dirt and makeup deep down in the brush. It doesn't overly strip your makeup brushes and leaves them feeling soft and well-conditioned. The only way it could be any better is if it actually cleaned my brushes for me.
5. Tweezers
A good pair of tweezers is like a good bra. You don't notice how much of a difference it makes in your daily life until you have it. I use my Tweezerman Stainless Steel Slant Tweezers daily. Thanks in part to the messy/bushy brow trend, I stopped getting my brows done and instead I keep up with my natural shape and pluck the strays. Tweezers are also the only way I can apply false lashes. I also keep a pair in my purse for when I pull down the car mirror in broad daylight and that one long, dark hair that grows on my chin decides to make a surprise appearance. (Does anyone else have that? No? Just me? Cool.)
6. Sharpener
It's taken me countless years and wasted dollars to finally admit that twist up eyeliners and lip liners are not nearly as good as their wooden counterparts. Recently, I traded in all my retractable liners for wood and I never looked back. I've had the same NYX 2-In-1 Pencil Sharpener for over four years, and the blade hasn't dulled a bit. If you wear eyeliner every day, you know just how important a good sharpener is. The NYX sharpener gives all my liners that perfect point without sharpening away too much product.
7. Clear travel case
Packing for travel is never easy, but it's surprising how much this clear travel case has lessened my packing anxiety. It is surprisingly big and fits all of my toiletries and makeup — something that used to be impossible for me fit all in one bag. It's tall enough to hold full-sized products, but the divided compartments keep everything organized. The smaller bag that comes with it fits all those little things that usually end up getting lost, and the clear packaging makes finding everything a breeze when you're getting ready in those poorly lit hotel rooms. I can go on and on, but if you travel often, trust me when I say you need a bag like this.
*****
As much as I drool over dazzling highlighters and buttery bronzers, I know I would feel completely lost without any of these products. There's no rush of dopamine when I add these items to my cart, but if I slide a tube of lipstick in at the same time, it makes these purchases hurt just a little bit less.
Cristina is a freelance beauty writer in Austin, Texas. She spends her spare time masking and wondering if jade rollers really work. DM her your favorite moisturizer on Twitter or visit her on her website. 
Image via Unsplash