7 Money-Saving Alternatives To Your Disposable Beauty Products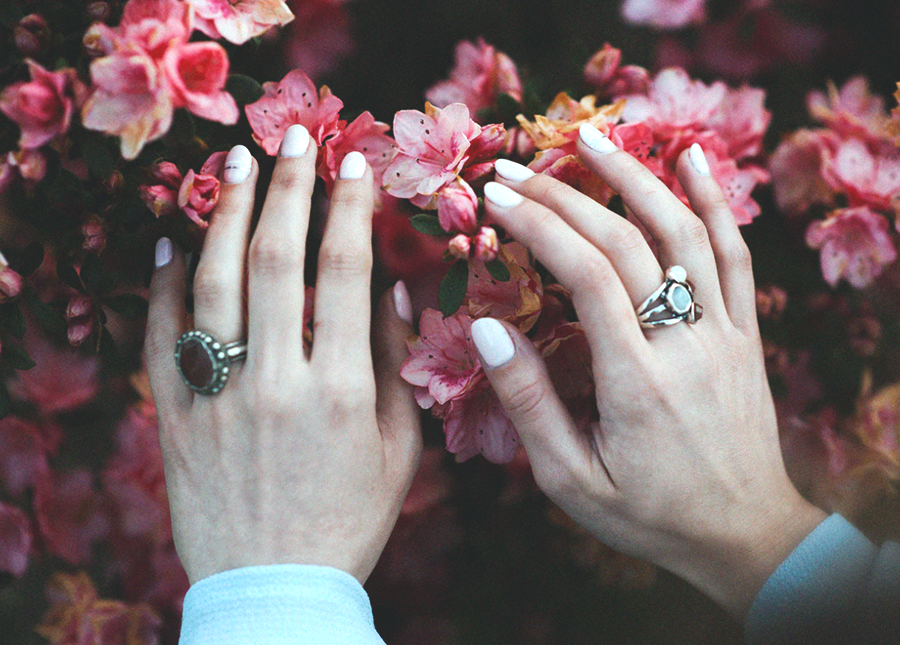 One of my fondest memories with my partner also happens to be one of my fondest beauty memories. It was sometime around Christmas 2016, and he was having a meltdown over his lack of thoughtful present ideas for his cosmetic-loving sister. With great joy, I suggested we go to Sephora, and to that he replied, "I don't want to go broke." I smiled in his direction, and he took my silence as ignorance, so he added, "Isn't makeup…like…expensive?" And to that, I paused again.
I thought to myself, yes, but when have I ever gone to Sephora to buy one thing once? I explained to him that it's the repetition and collecting of well-loved products that gets expensive, and I assured him that he would be able to find a suitable gift for his sister in his $50 price range. Ever since that conversation, I haven't been able to stop thinking about how much I spend on personal care, and how much of it just gets thrown away. I've committed to ridding my life of some of my most common disposable items, and replace them with eco-friendly and wallet-friendly alternatives. Below are several very common disposable items you should probably stop buying, and their eco-friendly/DIY/reusable alternatives that are just as effective.
7 Eco-Friendly, Reusable Beauty Products You Can Use Instead Of Disposables
1. Reusable "Cotton" Rounds
I've been putting some kind of toner on my face ever since I was gifted my first (of a thousand?) Proactiv set sometime in 2006. Because of my love of toners and now micellar water, I'm always using a cotton round to soak up some viscous goodness to dab onto my face. But after buying one too many of the 300-packs of cotton rounds at Target and noticing that product often causes the flattened cotton balls to disintegrate, I looked elsewhere for application techniques.
When I found SW Basics reusable cotton rounds, I quickly bought the eight-pack sold at Target even if I was a little miffed by the price tag. They come fully equipped with the cutest petite laundry bag and can very easily be thrown in with all your regular laundry on wash day, but I'm only paying $22 because I love the accessory (although $22 pays for itself in less than a year of not buying or throwing away regular cotton rounds). If $22 isn't your jam, Etsy is a goldmine for reusable cotton rounds of any design, but if you're especially creative…you can always make your own.
2. Plastic-Free Shampoo Bar
If you're like me, you don't wash your hair every single day, but you do find that when you share your shampoo with your partner, it goes faster than you would have liked. Enter: Lush Shampoo Bar. Without any plastic to speak of and up to 80 washes per bar, it was an easy decision to switch. Like all Lush products, there is seemingly endless variety and full transparency on ingredients. And when your bar gets too small to maneuver anymore, simply buy a second one, wet both, and stick together in the shower for zero-waste.
3. Crystal Deodorant
Let's put it this way…I haven't purchased deodorant in over a year. I first considered making the switch from traditional deodorants and antiperspirants when I first found out about aluminum, but admittedly I didn't follow through until I learned that my deodorant could have been the cause of my hyperpigmentation in my armpits all along. Three years later, I've purchased deodorant exactly twice and my armpits thank me.
4. Eco-Friendly Emery Boards
I don't speak to my mother for a number of reasons, and while her use of disposable emery boards isn't one of them, I will consider it her fault that I didn't know emery boards came any other way than in a 20-pack from Revlon until embarrassingly late in life. If filing your nails at home is your thing, then you know the disposable ones have their benefits and you know the reusable ones wear too quickly for any compulsive user. But what if there was a happy medium? Having found Sally Hansen Eco-Boards on Amazon was huge for me. They're made of recyclable materials, are extra gentle for brittle nails, and the lot of 12 will last someone like me years.
5. Reusable Silicone Makeup "Sponges"
I'm a beauty blender faithful, and switching seems to be out of the cards for me right now. So color me a hypocrite, but this list wouldn't be complete if I didn't provide an alternative to the sponges that get thrown out every six months. Reusable silicone makeup sponges come highly recommended to me for a number of reasons. No.1: You don't have to throw them away. All you have to do is rinse them under some water until product is no longer evident and pat dry; they're ready to use right away. No. 2: They don't absorb your product!! Unlike traditional sponges that take on product that would otherwise be able to go on your face, silicone makeup applicators do not. No more wasted product.
6. DIY Reusable Sheet Masks
No trip out of the house to any kind of store would be complete if I didn't make an extra stop or online order for more sheet masks. At all times, the extra large Glossier bag I keep next to my bed is full of a variety of sheet masks so vast, I should open a resale store in my bedroom. But what I hardly ever think about is how much paper I'm throwing out if I do a sheet mask every day of the year. To that, I say no thank you and shift my focus to DIY-ing a cotton face mask to soak in my favorite essence or oil, and then throw in the laundry pile with my cotton rounds. It seems easy enough, and with Amazon Prime and YesStyle at my disposal, it's pretty economical, too.
7. Electronic Facial Cleanser
I'll admit my faults again here and say that I still use a Clarisonic much to the chagrin of my skincare Facebook groups, but I paid nearly $200 for that thing and I don't know that I'm about to spend it again on another device that claims to do the same thing. However, maybe there will come a time where I need to buy a new head for my face cleanser, and instead of doing that, I will buy a Foreo. If electronic pulsing facial cleansing is your thing — as it is mine — it might be the right move, because Foreos never require a head replacement. What you see is what you get, and you never have to buy anything else for it.
*****
Of course, this isn't a perfect or complete list, and as always, there are ways to reduce your ecological footprint without changing your buying habits. Origins Cosmetics stores will accept empty cosmetic containers from any brand, and MAC Cosmetics will accept empty MAC containers, with the added benefit a free lipstick of your choice when six (6) containers are returned. Another possible resource is looking into the brands you buy most, because many times, they sell reduced-packaging refills for your already existing packaging.
[This post was originally published on March 29, 2018 and has since been updated.]
Ally is a Leo sun, Aries moon, Cap rising with way too much to Tweet, so she started a career.
Image via Unsplash
Like this story? Follow The Financial Diet on Facebook, Instagram, and Twitter for daily tips and inspiration, and sign up for our email newsletter here.