The 7 Personal Finance Articles We Love This Week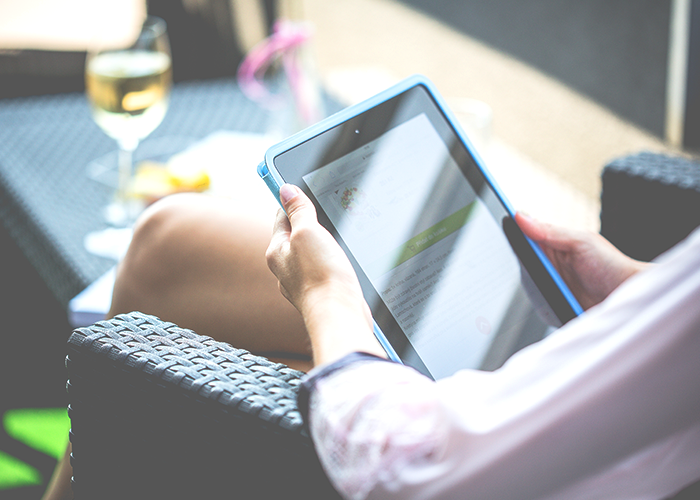 The July 4th weekend approaches, friends. I've been using a lot of fireworks, confetti, martini, and seaside beach umbrella emojis to take the edge off my longing to get out of the concrete jungle gym we call NYC. And one of my favorite things about this national holiday is that it doesn't require lavish spending: the day's festivities hinge on a BYOB & BYOG (G = grill-ables? I…made that up) ethic. No gifts, no cocktail dresses, no frills. Just tug on your favorite cutoff shorts, lug a couple of folding chairs into the backyard (or post up at a public park's picnic table, or claim a spat of sand on the shore) and you're golden. Friends arrive with patties and six-packs and picnic essentials, and the day unfolds exactly as it should: leisurely, casually…independently. My wallet is saluting Uncle Sam for his low-maintenance partying style.
I'm currently budgeting for a potential trip down to D.C. to see my lifelong (and sadly, long-distance) best friend, trotting out a number of my trusted sites to compare ticket prices between different bus lines. I usually justify the trip down by saying "It's only the price of the ticket. You don't have to worry about the rest," and then rack up I'm-With-My-Bestie-YAY expenses as we spend time together. Nothing extravagant, but we all know how the little purchases add up: cocktails, meals out, tickets to a museum exhibit or a movie. So, to strike a balance between festivities and frugality,I'm drafting an itemized resolution for myself: how much a will spend, per day, during my visit.
This week, while reading through the personal finance articles we loved and learned from, I was particular inspired by "How I Made $655 Off Craigslist In 1 Month." Jason's tone is frank, and his grit and work ethic are obvious. What I found particularly striking, however, is that Jason unabashedly negotiated for more money; he knew the value of his time and work, and he wasn't afraid to advocate for fair compensation and his own advantage.
Financially standing up for the quality of my work is something that I'm still adjusting to, and I'm always looking for concrete examples of how people introduce the "we need to reassess the compensation" moment into formal (and especially informal) work contracts. I end up cursing myself for my timidity on the negotiation front, because it bites me over and over again: I work my ass off, and underwhelming paychecks roll in. Jason gives you screenshots of the emails he sent, so you have a direct model to base your own, bold practice of setting a fair price for your side hustle.
—–
1. The Real Reason I Live Debt-Free — Millennial Money Man
"Be realistic about what life is, and try to enjoy the hell out of it. But for the love of everything good in this world, don't be dumb with your money, because you WILL need it."
2. How I Made $655 off Craigslist Gigs In 1 Month — Jason Coupon King 
"In 1 month, I secured over 35 hours of payable work, averaging over $18 an hour, increasing my monthly income by $655, all from unskilled Craigslist gigs…and I documented all of it on this spreadsheet."
3. My Dog Was Approved For a Credit Card — Money Peach
"Popular culture, your broke brother-in-law, and Samuel L. Jackson are all trying to convince everyone that you must have a credit card to survive. This is absolutely false."
4. Why I Don't Want to Be Self-Employed Anymore — Give Me Back My Five Bucks
"Being self-employed is a terrific option for some people…but it's a lot less glamorous and a lot harder than you might think."
5. How a Spreadsheet Changed My Career (and My Life) — Chris Guillebeau
"Once we had clear values in mind, the scientist in me took over and created an Excel spreadsheet to rate the cities we had an interest in exploring, in terms of how well they aligned with each value."
6. Draw Out Your Financial Map! — Wallet Hacks
"Complexity can be a source of problems and a cognitive weight you don't need, so make your life simpler."
7. Curate Your Life and the Rest Will Follow — Afford Anything 
"We can fill our lives with whatever we want, until we run out of space. Or money. Or time. That's why we need to edit the clutter from our homes, just as a writer edits words."
Image via Picjumbo