The 7 Personal Finance Articles We Loved This Week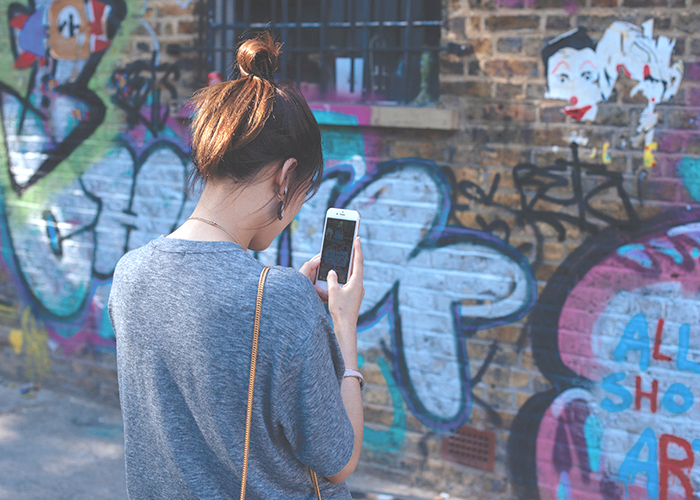 I'm turning 25 exactly three months from tomorrow. It's kind of a weird age; it doesn't have any static milestones attached to it (other than the luxury of renting a car without the ~extra fee~), yet because it's situated exactly between 20 and 30, it somehow carries significant meaning. Frankly, I find milestones comforting. I know they can be arbitrary, and I try my best not to compare myself to others, but having some type of standard to hold myself to is helpful.
I'll be honest: I went through some financial hardships in the past year and basically had to start rebuilding my entire savings. It's helpful that I was already a longtime reader of TFD and had some sort of idea of what I should be doing, but that doesn't mean I handled everything perfectly. I'm happy to say that I at least have a retirement account that I contribute to, even though I'm still figuring out how to budget so I can contribute to it on a regular, automated schedule. And I know that when I decide to retire several decades from now, I'll be very happy that I started saving and investing in my mid twenties.
But that doesn't mean that I don't still sometimes feel like I'm behind, especially when I see articles with titles like "7 Rules I Used to Save $100,000 by 25," one of J. Money's picks for this week. Having that much to my name is realistically extremely far off, and it's an actual impossibility for One Year From Now Holly. How could someone achieve that by 25? It's like when we all found out Lorde was only 16 when her first album came out and basically decided to give up.
But actually reading the article put me at ease. No matter how behind I feel, I can't regret not starting to invest at 16, like the author of that piece, and he gives some really valuable insight into what I could be doing. I know I'm still starting at a good time — and frankly much earlier than I would have if I'd never started reading TFD in the first place, or actually taking an interest in my finances. The rest of J. Money's picks this week will help me continue cultivating that interest, and I think they'll help with yours, too.
1. Who Really Owns Your Paycheck? – Life And My Finances
"The sad reality is the typical American owns approximately 17% of their paycheck."
2. 7 Rules I Used to Save $100,000 by 25 – Millennial Money Man
"Some of these I lucked into, some of them I did by accident. The crazy part is that there's nothing stopping you from using these exact same rules to ramp up your financial position, no matter where you stand now."
3. Your Money Is More Important Than Your Credit Score! – Budgets Are Sexy
"What would you rather have? No debt or a better credit score? If you're the folks at TD Bank, apparently you take the score."
4. Would Being Debt-Free Really Make You Happier? – The Self Employed Movement
"You aren't your debt. Stop obsessing over it. Life won't magically get better once you become debt-free. Life doesn't start once you're out of debt. It started a long time ago."
5. A Step-by-Step Guide to Getting Your S$%T Together – Money Under 30
"While we can't tell you how to figure out what you want to do with your life, or get you to stop drunk-texting your ex, we can help you get your finances in order.  Here's how to become an adult — on paper, at least."
6. Disowned For Being A Millionaire – Financial Samurai
"When I first told my mother I was a millionaire, her response was: "So what? You don't even have a house."  Didn't matter if the houses in Toronto were unaffordable. Didn't matter if I didn't want to work a stressful job I hated just to pay off a massive mortgage…Without a house, I was a loser."
7. The Earth Awaits: Where to Retire on Any Budget – The Frugal Vagabond
"There's never been a site that combines accurate cost of living data with input about your lifestyle to produce a budget that reflects your tastes, your housing needs, your family size, and a variety of other qualities in a city that are important to you. Until today."
Image via Unsplash