The 7 Personal Finance Articles We Loved This Week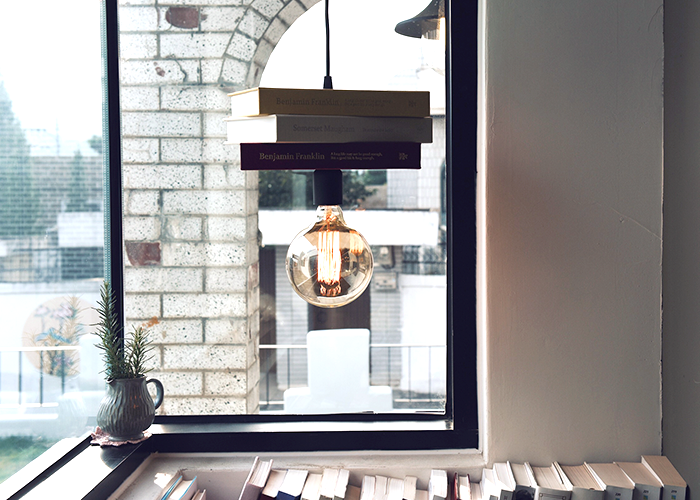 I'm currently writing this in my parents' kitchen, sitting at the pretty, round, wooden table I grew up eating at. The house is an objectively beautiful ranch that my parents gut-renovated when we moved in about 17 years ago. It's funny to think that, growing up, this house didn't feel big or special. I always loved it — it's far more open-plan than my friends' houses ever were, with big, bright windows in every room — but it's never been considered big or impressive by suburban Atlanta standards, even with four bedrooms and three full baths. Now, I come home from my apartment in Upper Manhattan, and marvel at the fact that the kitchen island is about the size of my bedroom.
And the house only seems to get more beautiful every time I come home. Since I was last here in August, my mom has completely re-done the second guest room, and they added a fire pit to the backyard. It's exciting to see my parents make their house into the home they've always dreamt of — they've been talking about landscaping the backyard since I was literally in elementary school — and frankly, it's good for me to see how long it's taken them. I'm currently in the process of moving apartments, and it's so hard to not buy everything I want to all at once to make it my "perfect" home. I've been tempted to cash out some of my savings to pay for the desk chair and shelving units I want for my future little office area, but I have to remind myself that decorating an apartment, for most people, is an ongoing process; I can upgrade my space as it fits into my budget, but I can't ignore my savings goals to make that happen.
So, I've been trying to figure out different ways to set aside small amounts to make my ~decor dreams~ fit into my already-pretty-stringent budget. Step one is to keep earning money, of course, which does always depend on the freelance work I'm able to get. That's why I absolutely loved the money savings chart in J. Money's second pick this week from Medium Sized Family. The chart is meant to help you save an extra $1,000, while keeping your flexibility. You simply look at the chart each week, pick a number off of it that you're able to save right then, and cross it off once you've saved it — perfect for someone with fluctuating income like myself! Be sure to check it out, plus all the other great posts we've featured this week. Enjoy!
1. The Cars Of Personal Finance Bloggers — Rockstar Finance
"If you've ever been curious to see what financial bloggers drive, today's your lucky day 🙂 Some of them may surprise you…"
2. How To Save $1,000 This Year — Medium-Sized Family
"I've pulled together a variety of amounts of money that add up to $1,000. This chart allows you to pick and choose the best amount of money to line up with the kind of week you're having."
3. 3 Reasons You Might Want To Become A Dividend Expat — Mr. Free At 33
"A dividend expat is someone who uses geographical arbitrage to their advantage, earning dividend income in dollars and spending in a (cheaper) foreign currency."
4. Mo Money, No Problems — Debt Discipline
"Over 60% of parents would rather talk to their kids about sex instead of money, but 100% of kids would rather their parents talk to them about money instead of sex."
5. Observations on Having Money (From Someone Who Never Did) — Me & Orla
"The funny thing is — either by coincidence or perhaps by some sort of symbiotic relation – as my self worth grew, so did my financial value."
6. How To Build Yourself a Financial Fortress — Wallet Hacks 
"Like it or not, you're constantly under financial attack…To protect yourself, it's best to think of your finances as a fortress and defend yourself accordingly."
7. Buying the $7 Chocolate Bar — Bitches Get Riches
"If you find yourself in a position where a $7 chocolate bar can give you the emotional strength and sense of self you need to plunge ahead into the storm, you have my full-throated blessing to do so without guilt, self-flagellation, or feelings of failure."
Image via Unsplash