The 7 Personal Finance Articles We Loved This Week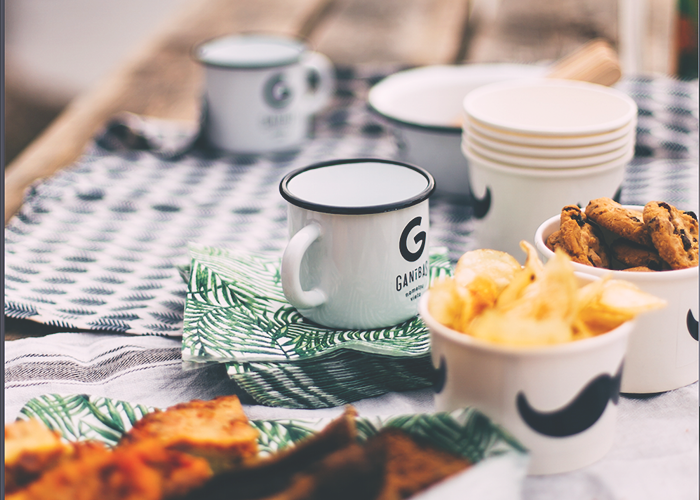 It's weird to be at an age where everyone around me seems to be getting engaged. I always thought I was mostly friends with people who would eschew that traditional route, but no — it's definitely happening, and it feels like so much of it is happening at the same time. For instance, I am close friends with two couples who got engaged this past weekend. (Congratulations, you guys!) Their engagements couldn't have been any different, with one definitely pre-planned for a trip to France, and one on a nostalgic weekend trip back to my friend's college town. The former one was, of course, documented on social media, complete with a photo showing off the ring (albeit not in close-up). The latter one was quiet, and my friend plans to reset her fiance's grandmother's ring to something more subtle and suited to her taste. Two very different approaches to getting engaged, and both entirely fitting for each of my friends.
So it's incredibly timely (for me, at least) that one of J. Money's picks of the week is this post from the Luxe Strategist, wherein she discusses how she decided she didn't want an engagement ring. I know I'm nowhere close to getting engaged myself, but it's something I think about often. I know I wouldn't want a diamond engagement ring, yet every other tailored ad on my Instagram seems to be for Brilliant Earth. It's impossible to escape the huge pressure of it all, and sometimes makes you second-guess what your values are. I loved what the Luxe Strategist had to say about this:
When something feels "too expensive," maybe it really means that you don't value it. It's kind of like how you'd go nuts if I told you I spent $275 on a pair of Helmut Lang jeans*. That's because you don't value clothes the same way I do. My values aren't any better or worse than yours, but just different.

*Yeah, I totally have and I don't regret it.
I can't wait to attend my friends' weddings (I just love weddings, okay?), and I'm excited about the possibility of my own engagement (ring or no ring) one day. Because if it happens, it won't look just like anyone else's, and that's what will make it awesome.
Keep reading for the rest of this week's great posts!
1. Our One Year Mini-Retirement – Keep Thrifty 
"Rather than waiting until you're 65 to enjoy the fruits of your labor, wouldn't it be better to enjoy those fruits along the way?"
2. 12 Things I Learned From Doing My Own Taxes (From My 12-Year-Old) – White Coat Investor
"This is our second column from my daughter Whitney…Since Whitney was 12 years old in April, I figured she was old enough to do her own taxes, so she did."
3. Life After Dave Ramsey's Baby Step 7 – Marriage, Kids and Money
"Instead of waiting for Dave Ramsey's next new book to come out, I decided to create my next three baby steps…I'm going to try to use the same specificity and measurability with my made up Baby Steps 8, 9 and 10."
4. How I Found My "Why" On The Golden Gate Bridge – Ten to Million
"Living and working in San Francisco was one of my dreams, and I nailed it. I just didn't realize the toll it would take on my finances…"
5. The Point of Retirement Inevitability – Frugal Vagabond 
"There's a milestone on the path to financial independence that, for most people, goes unnoticed. I call it the Point of Retirement Inevitability."
6. Why We Have "Fun Money" Accounts – Montana Money Adventures
"Right now we each get $75 a month. If we don't spend it all, it just continues to build up. Or we can choose to spend it ALL that month. I have $1,650 in my account right now. Mr. Montana has $37. He is clearly more fun than I am."
7. I Don't Have an Engagement Ring and I'm Not a Loser – The Luxe Strategist
"I felt cheated by the wedding industry. Nobody told me I could resist or question it. In fact, I didn't even know that not having an engagement ring was an option."
Image via Unsplash