The 7 Personal Finance Articles We Loved This Week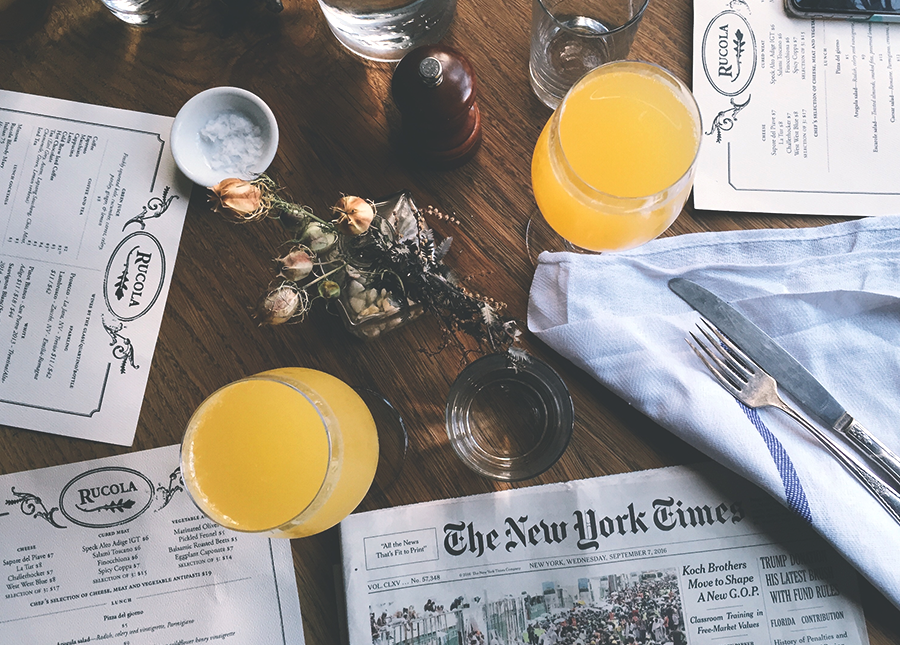 Yesterday was my boyfriend's birthday, and last night, I threw him a small party. We a few of our friends over, and my friend and I made a bunch of German(ish) food — goulash, pretzels, potato salad, mushroom schnitzel for the vegetarians (and everyone else, it was very good) and a black forest cake. It was SO fun, but I have to say — it wasn't cheap!
Granted, it cost me about $125 to feed eight people, which isn't bad at all. Throwing parties like this is something I love and want to do more often, and I also know that this time a couple of years ago, I wouldn't have been able to drop that much money on one birthday party. It's not because I'm earning tons more (though earning even a little more does help significantly!), but because I've fully changed my mindset about money. I focus on saving first — setting aside a specific percentage of every paycheck I get before I spend on anything else. I don't spend wastefully anymore (at least not on a daily basis), and I feel like I have more freedom to do the things I want. And that's definitely because I've learned to have discipline with my money.
So I loved J. Money's own post this week about the $20/month trick — a must-read for anyone who feels stuck, or just generally needs a reminder about how much agency you can have with your money. (It's probably more than you think!) Be sure to check that out, along with the rest of this week's great posts!
1. $20 Does The Trick! – Budgets Are Sexy  
"Pick the one or two sections that are really depressing you right now, and then log onto your bank right away and set up automatic transfers of $20/mo each towards them. Start feeling good about it RIGHT NOW vs waiting months or years, or even decades, into the future!"
2. How I Visualize My Money – Military Dollar
"Motivated by my kickass and motivating FIRE Tracker, I decided I wanted to start tracking how much of my houses I actually owned. Like the physical space in my house that was paid off."
3. Debt Collector's Suicide Bomb – Wealthy Accountant
"My intentions were honorable, but misplaced. I thought I could solve someone else's problems. It doesn't work that way."
4. My Dividend Radar – Mr. All Things Money
"I have built a Dividend Payment Radar that helps me track every single payment from the moment it shows up on the radar (via company dividend announcement) till the time it lands into my account."
5. Save $1,000, Change Your World – Action Econ 
"If you can save $1,000 over the next three months, you have the ability to become insanely wealthy. "
6. How I Used the Stock Market to Mask My Problems – Mustard Seed Money 
"I was pathetic. While at work, I wasn't able to make online purchases.  So, I'd call my Mom to make these purchases on my behalf…That's probably why I didn't have a girlfriend in my 20s."
7. What My Immigrant Mom Can Teach You About Money – The Luxe Strategist 
"My mom thinks that if she had $1,100 a month, she'd be able to retire rich. That's just $13,200 a year. To most people reading this, that amount is poverty level. You need millions to retire, right?"
Image via Unsplash