The 7 Personal Finance Articles We Loved This Week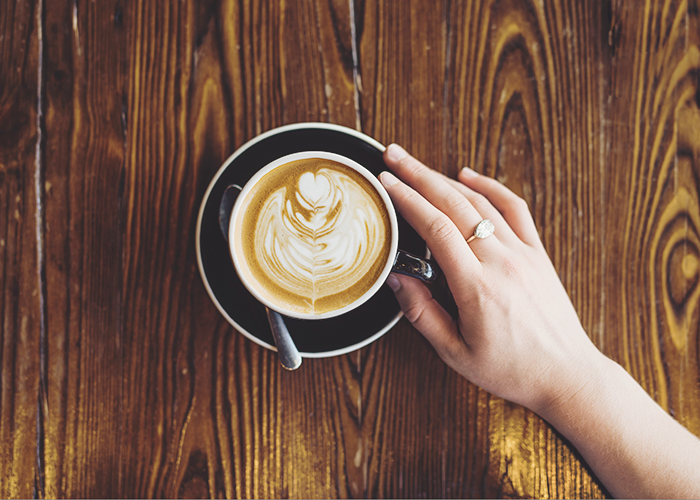 I'm sure you've been reading the news (and if you haven't, what are you doing on here??), and I think we can all agree — it's been an objectively terrible week. Some of us would even agree that it's been an objectively terrible year all around, one in which it's been easier than ever to feel completely helpless.
But especially when so many terrible things are happening, it's an important reminder that we need to make room in our budgets for giving back. I know this is easier said than done for some than others, and obviously, no one should donate more money than they're able. But being financially stable, for me, means being able to give back and spend on others — without hurting myself.
And this goes for both charitable giving and being decent to the people in your personal life. I loved the sentiment behind J. Money's second pick this week, "The Basic Human Decency Fund":
Events are inevitably going to happen in life that move you to act in ways that involve money. Friends experience a major tragedy and need their physical needs met. Natural disasters occur half a world away. Long-distance relatives need us there, stat.

Having a bit of money set aside each month to respond to such events when they arise is a fundamentally decent thing to do. It is decent not just for the receiver of the gift, although that is the obvious point. It also helps the person doing the giving to feel their own decency, to feel as if they can truly respond to the events in the world around them without the stress and fear of what will happen to one's own self clouding their generosity.
Be sure to check out the entire post, as well as the rest of this week's great articles.
1. Confessions of a 23-Year Old Thousandaire – Medium
"'I love money. I love everything about it. I bought some pretty good stuff. Got me a $300 pair of socks. Got a fur sink. An electric dog polisher. A gasoline powered turtleneck sweater. And, of course, I bought some dumb stuff, too.' – Steve Martin"
2. The Basic Human Decency Fund – How We Do Money 
"Having a bit of money set aside each month to respond to such events when they arise is a fundamentally decent thing to do. It is decent not just for the receiver of the gift, [but] it also helps the person doing the giving to feel their own decency."
3. How a $12 Shirt Got Me Evicted – The Billfold 
"I used to think that the only money rule you needed to follow was don't spend more than you earn. Since I'd always followed that rule, it didn't make sense that I could be employed, have decent checking and savings accounts, have one credit card that I paid off every month, and still have bad credit."
4. Why I'm Trading Financial Freedom For a Mini-Retirement – Keep Thrifty
"My kids are more important to me than just about anything in this world… I chose to push out my financial freedom date by over two years in order to get more time with my kids now by taking a one-year mini-retirement."
5. FIRE vs Sasquatch – Millionaire Educator
"FIRE and Bigfoot appear to be passing through Author Schopenhauer's three stages of the truth:  first, they're ridiculed; second, they're violently opposed; and third, they'll be accepted as being self-evident. The FIRE truth is in stage three while the Bigfoot truth is still in stage two."
6. Death By Monthly Salary – Super Millennial
"A monthly salary can kill your creativity, make you a zombie for eight hours a day, and leave you unfulfilled."
7. Finding My Way Home – Shondaland
"Buying your first home is supposed to bring joy and a sense of accomplishment, but instead of being thrilled I was overwhelmed by fear…I was signing my life away for something I felt like I didn't actually deserve."
Image via Unsplash