The 7 Personal Finance Articles We Loved This Week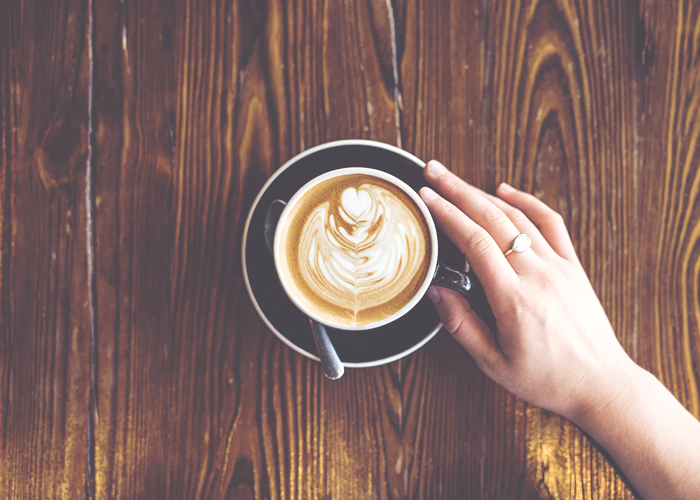 This week, I wrote about why I'm giving up my idea of money goals as I head into my 26th year of life. It's not that I think setting goals isn't valid — it's just that, for me, equating goals like "saving for a vacation" and "maxing out my retirement contributions" just doesn't work. There are some — like the latter — that are simply more important long-term, and I realized the only way to accomplish them is to think of them like obligations.
But everyone is different! There's no one right way to start getting good with money. I think everyone who reads TFD already thinks about money on a daily basis, and even more so this time of year. We're thinking about where we want to be next year, especially in regards to what we accomplished this year.
So I absolutely loved J. Money's pick from The Luxe Strategist this week, detailing how one woman completely turned around her financial life in just a year (!). There is so much good insight, including this tidbit about finding "Personal Financial Bibles":
I'll be the first to admit that personal finance can be dry AF. I hated reading anything about money until I stumbled across Ramit Sethi's "I Will Teach You to be Rich". This book gave me a long-awaited victory: it turned out I could actually get through an entire personal finance book! It felt like someone was finally speaking my language when it came to money. As I became more curious about how people manage their finances, I stumbled onto some killer personal finance blogs predominantly written by millennial women that were facing many of the same things I was. Learning about how they handle their money suddenly made everything click.
Be sure to check out the entire post, as well as the rest of this week's great picks! (P.S.: This marks the last week of J. Money choosing killer personal finance posts for us to feature, and next week we'll welcome the new owner of Rockstar Finance, ESI. Big thanks to J. Money for this awesome collaboration over the past few years!)
1. From Broke Phi Broke to Financially Woke – Peerless Money Mentor
"I was admitted to the not so secret group of Broke Phi Broke with open arms. Membership dues were non-existent for this group so it was ridiculously easy to join! As a matter of fact, this group had no standards or restrictions at all; men and women, regardless of their background, were encouraged to become members."
2. How I Got My Finances on Track in Just One Year – The Luxe Strategist 
"I was 29 years old with little to show for my twenties. Three degrees and an impressive travel CV to be sure, but I had accumulated exactly zero assets and tens of thousands of dollars in debt. I felt sick thinking about it."
3. How To End Financial Moronity – Freedom Is Groovy 
"If you're a financial moron, your biggest problem isn't knowledge. Like I said, you can learn all the personal finance knowledge you need in a week. Your problem is really discipline. You're too soft. You need to start honing your discipline muscles."
4. Should You Trust the Machines With Your Money? – Keep Thrifty  
"There's a big difference between letting automation help you with your finances and letting automation handle your finances."
5. How (and Why) to Build a "House Book" – The Simple Dollar  
"If you want to do something quietly meaningful for your family this holiday season, put together a "house book." Gather up these documents, put them together, and store them somewhere safe and secure but quite accessible when the time comes."
6. Get Out of Debt With Your Own #YearofNo – Medium Sized Family  
"A #yearofno will retrain your brain. It's as easy as this: the answer to any spending starts with a strong no. To actually spend the money, you'll have to convince yourself that there is no other way around it."
7. How Can I Make This Feel Amazing? – Alexandra Franzen  
"When we're willing to be imaginative and flexible, there's always some way to turn a sour, disappointing experience into a better experience. Maybe even an amazing experience. "
Image via Unsplash