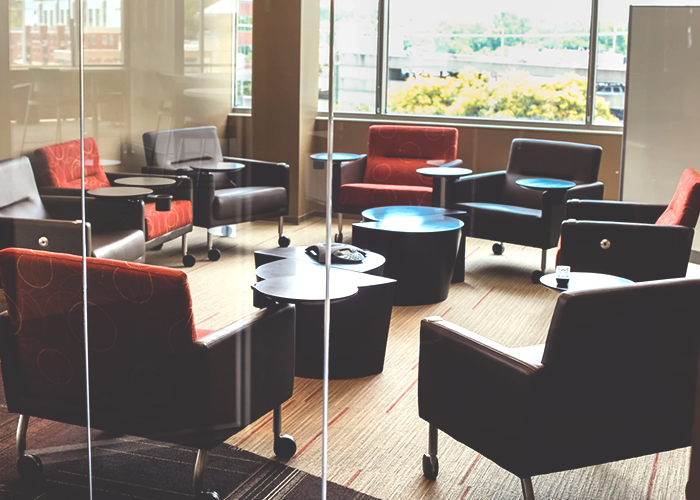 Hello all! This week's roundup of our favorite personal finance articles is an exciting one for two reasons: 1) it's the last one of 2017, and 2) it's our first one collaborating with the new owner of Rockstar Finance, ESI. Let's get to it!
Since it's the end of a year, I want to talk about one of the most basic things we believe here at TFD: in order to get better with money, you have to start talking about it. That means being honest with yourself — and your loved ones — about anything and everything money-related, whether you're drowning in credit card and student debt or battling a serious impulse spending problem. Shying away from talking about money makes it remain a big, scary force that you can't seem to control.
I loved this post from Rebel With A Plan, because I think it so thoughtfully articulates something I think we know to be true: you can't get better with money (or anything, really) if you're not willing to address your problems. I especially loved this tidbit:
Discomfort can be a terrible thing. It keeps you anxious. You're always in an "on" mode and never able to rest. Fear lingers as your back aches from carrying your burdens.

Your burdens could be a number of things. Maybe it's a heaping pile of debt. You could be underemployment and hate it. Whatever it is, come to terms with it.

Don't bury your head in the sand. Yeah, you may not be maxing out your retirement accounts or jaunting around the world, but when you get clear on your situation, you can start to make progress.

The path of personal growth is rarely a linear and comfortable route.
Be sure to check out the full article, as well as the rest of this week's great picks! Happy New Year 🙂
1. What the Rich do Differently: 61 Habits that Foster Wealth and Success – Get Rich Slowly  
"These attitudes and habits can be learned. They can be applied to our own lives, allowing us to build better futures."
2. Should Schools Keep Pushing Kids Towards College? – Millennial Money Man 
"The problem is that our education system mistakenly intertwines the messages of, 'Follow your dreams, you can be anything you want', and, 'Go to college; it's the only way to be successful.' "
3. Why You Should Speak Up About Your Money Struggles – Rebel With A Plan 
"The path of personal growth is rarely a linear and comfortable route."
4. I Suck at Most Things – Mr. Free At 33
"Spending too much time trying to improve things which just do not naturally play to your strengths may end up frustrating and limiting you."
5. 8 Ways to Spend More Money – White Coat Investor 
"Some who struggle to spend do so out of a fear, conscious or subconscious, of running out of money. Sometimes we need to step back for a moment and recognize the law of averages."
6. How to "Make It to the Top" in Your Career, Without Climbing the Corporate Ladder – Wealth Rehab 
"[This candidate] wasn't anywhere near the top. He would have needed binoculars to see the top. He wasn't even a manager yet."
7. The Vicious Circle of Mediocre Work – Medium 
"Even though we may think that mediocre work is avoidable, in reality, it's not. Our capacity to create great things also relies on our willingness to be mediocre along the way."
Image via Unsplash