The 7 Personal Finance Articles We Loved This Week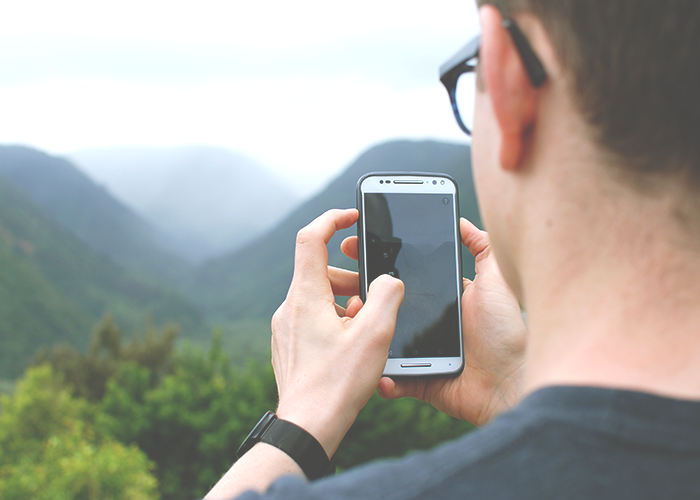 As someone who is still relatively new to embracing personal finance, finding the right resources for advice on literally everything financial — from everyday budgeting to the right kind of investment account to open — is pretty daunting. I grew up learning tons of investment terms but retaining nothing about they actually meant (I have memories of my mother whisper-chanting "401(k), 401(k)" over me in my sleep, though I likely constructed those). That's why I became a fan of TFD in the first place; I needed someplace to (virtually) go to commiserate with others in similarly precarious financial positions while also educating myself on how I should be treating money.
None of the visions I had for myself growing up involved how I would handle money. I'd already graduated from college and moved to a new city before I even so much as drafted a budget spreadsheet, and I still viewed it as a necessary evil that I'd have to deal with until I earned and saved enough for money to not be an issue anymore.
Of course, that's a very juvenile way to look at money. One thing I've learned in my few years living independently is that in order to not worry about my finances, I have to worry about them constantly. That means checking my bank account often, being on top of every bill I owe, and thinking about the long term even when the short term seems uncertain.
I've also learned that this isn't going to change the more I earn. In fact, the more money I make, the more creative I can be with it, and the more I can make in the long run. My parents always tried to educate us about the importance of retirement savings, but I would only ever half-listen thinking it was a conversation that I wouldn't need to worry about for many years. Talking about investing was boring and for grown-ups. That's why I'm so into J. Money's pick "The Single Best Way to Grow Your Money." There are plenty of articles detailing why it's vital to start saving for retirement early, but this gives a unique, novice-friendly look at the ins and outs of how a 401(k) works.
Of course, us in the self-employed sector are excluded from corporate 401(k) matching programs. But the importance of investing for retirement early and consistently is one that holds true no matter what kind of account you decide to open. Thankfully, this list has even more resources my fellow freelancers and rookie personal financiers can benefit from. Enjoy!
1. How I Tricked Myself Out of Credit Card Debt — Money Can Buy Me Happiness "If you're struggling with credit card debt, I urge you to hold that cash in your hand. Really feel it and think how lovely it is to physically hold the money you've earned. Then hand it over."
2. A Free "Student Loan Analysis" Spreadsheet  — Millennial Moola 
"I've been working behind the scenes for months now to produce a simple, free spreadsheet to help with one of the greatest financial problems of our generation, that of student loans… I've spent probably over a hundred hours building it and studying the loan system."
3. My 10 Financial Commandments — The Freedom From Money
"The commandments were the reason I decided to create my blog and the guiding principles with which I try (and sometimes fail) to live my life."
4. How to Work for 10 Years and Retire Like a Boss — Reach Financial Independence
"Working no longer has to be a 50 year cubicle sentence. With today's advanced financial tools you have easy access to powerful investment options that were impossible even 20 years ago."
5. The Single Best Way to Grow Your Money — I Will Teach You To Be Rich
"A 401(k) is one of the best investments. It's literally free money that piles up and earns more for you year after year. Set it up once, and you can retire earlier and live better when you do."
6. What If One Dollar Was Worth One Use? — Mixed Up Money
"This is exactly how I shop! If I buy a $50 item, I have to wear it at least 50 times. It's brilliant. I mean, BRILLIANT!"
7. How Money Changes Your Life — Wall Street Playboys
"Wealthy people are generally decisive. They make a decision and move on living with the consequences. They do not prattle along with diatribes that go nowhere. They cut and move."
Image via Unsplash