7 "Someday" Tasks To Finally Cross Off Your To-Do List This Weekend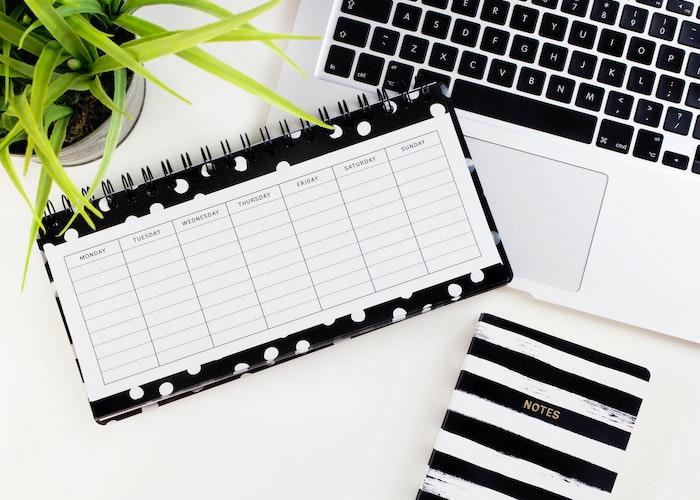 While this period of social distancing is challenging and overwhelming, I'm trying to use my newfound time to distract my mind with productive tasks. While there's a lot of pushback against being productive right now, I've found that it feels really comforting to scratch off a few items that I've long procrastinated.
There are about twenty tasks that I push off over and over, but with no place to be but my own home, these pesky to-dos have helped me structure my time.
I updated all of my passwords.
For years, my least favorite "adulting chore" was updating my passwords on a bi-annual basis. It's a good idea to change your passwords annually, at a minimum, to something both unique and random, but the process itself can be time-consuming. Password managers like LastPass and 1Password make managing all of your online account information and updating passwords a breeze. Setting yourself up with a password manager can take a bit of time, but given that I have time on my hands, I'm excited to bolster the security of my accounts. 
I called the person I hadn't spoken to in forever.
Whether it is a networking connection or a friend you've been wanting to reconnect with, now is the time to make that call. With so many of us self-isolating, just about everyone appreciates hearing a familiar voice. I was able to touch base with an old friend that I hadn't spoken with in 18 months and felt more socially connected as a result.
I decluttered my bedroom.
You can do this in a myriad of ways, but the system I find easiest is to look at the least-used items in my room. I then ask myself two questions: Is the item taking up prime shelf space? And is it something I want to bring with me into the next year? If I want to keep an item that I don't use a lot, I make sure to store it in less accessible spaces, like under my bed, so that the prime real estate of my closet or dresser is left for items I use the most.

I'm reading the book my friends keep recommending.
Give your mind an escape and check out the book you've been wanting to read the most. If you don't have a physical copy, you can access many ebooks and audiobooks via your local library. Several months ago a few of my friends recommended Educated by Tara Westover to me and I'm finally getting around to reading it.
I organized my closet.
It was time for me to change out my seasonal wear, like jackets and winter hats. If you would like to do so too, be honest with yourself about what items make sense for you to keep. My personal rule of thumb is that if I haven't worn an item this season, and I don't see an immediate occasion to wear it in the future, then I will donate it.
Once you've chosen the clothes you'd like to keep in your closet for this coming season, be sure to organize your space in a way that makes sense for you. The items you find yourself reaching for the most, whether it be a beloved sneaker collection or a group of cozy sweaters, should be easy to access.
I gave my budget a refresh. 
Many people have lost their job entirely, or some portion of their hours, due to COVID-19. In fact, over 6.5 million Americans filed for unemployment benefits last week. With such financial challenges ahead of so many of us, now is a smart time to evaluate your overall plan. 
If you don't follow a budget, it's not too late to start. TFD has tons of resources on the matter, including a quick video on how to make a budget using Excel. But if you already track your spending and follow a budget, you can still use this time to prepare for your financial future. Start by laying out your financial goals. Do you have the ability to start saving for an emergency fund? What about choosing a target date for paying off debt like a car or student loan? I updated my financial plan for the next six months, changing my goals as necessary. 
I finally achieved Inbox Zero.
My inbox hadn't been at zero for months, if not years. However, the sense of peace that washes over me when I see that my primary email is "empty" is truly unbeatable. In order to achieve this, I reorganized my Gmail so that social and promotional emails go to a separate tab. You can learn how to create this system for your own account here. I then only focused on regularly checking my "primary" tab, addressing immediate tasks as needed. 
While social distancing has been very difficult, focusing on the things that I can control has helped me stay calm. And even though it's hard to imagine right now, I know my future self will also be happy to have these pesky to-dos finished.
Simplicity Bryan is deeply entrenched in the worlds of self-help, gratitude, personal finance, and organization. She's happiest paddleboarding with her pup and storytelling with a purpose. You can follow her here.
Image via Unsplash
(This post was originally published April 5, 2020 and has since been updated)