7 Tiny Things You Can Do To Have A Better Shot At Selling Your Stuff Online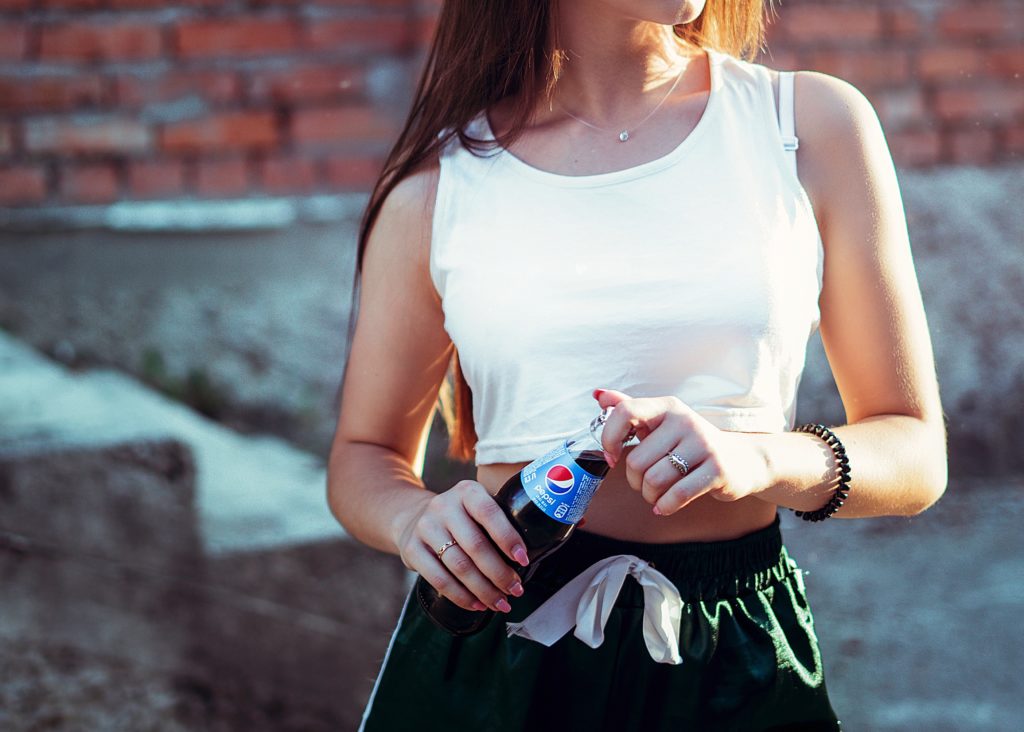 With the weather getting warmer, many people are itching to start their spring cleaning. While Marie Kondo-ing your abode can be a therapeutic and freeing experience, deciding what to do with all the stuff that no longer brings you joy can be a little overwhelming. While you may be tempted to throw things away or just donate the lot to charity, there is another option. With all these websites and apps that make it easy to sell your stuff online, why not try to get a little cash in exchange for your things?
I know what you're thinking: That sounds like a lot of work. And you would be right. Selling your stuff online takes more effort than simply dumping all of it in a donation bin or taking it to the curb. However, while selling your stuff online requires a little more time and effort, it doesn't need to feel like a whole other job. Here are some tips for how to sell smarter so that it doesn't make you work harder:
1. Figure out the best website/app for your product
Doing your research early on for the best websites/apps to sell your particular items will help you find your target audience and hopefully give you a better idea of how long it will take to actually find a buyer. eBay, for example, is a great place to sell almost anything. And if you start the price low enough and sell it at auction, chances are good that you will be able to move an item fast. Though how much money you'll make is dependent on the demand during the auction period.
However, when it comes to clothes, I tend to favor an app like Poshmark, which has a built-in fashion-oriented customer base, especially for barely-worn name-brand clothing. It often means I can make a little more per item. If I just want to get rid of a bunch of clothes, I often send a box to ThredUp, which has a much smaller return but at least gets the clothes out of my house with little effort, since I don't have to set up individual listings for each item. When it comes to used books, I tend to favor Amazon, since buying from a third party there is quite common.
2. Do pricing research
Before listing any particular product online, do a quick search for the same product or similar products to see how much they're going for or have sold for recently. While this might sound like a hassle, many websites make this easy to do. eBay has a feature where you can scan products right in the app to see similar active listings. Amazon shows the lowest current selling price when you're putting your listing together in their system.
Doing pricing research will quickly give you an idea of how to competitively price your stuff — undercutting the competition will certainly help you move your product faster. Or maybe through pricing research you will realize that you will make so little profit off your item that it's not worth your time to list it at all.
3. Take good pictures
For websites/apps where you'll have to create your own listing, having good pictures is key. But before you feel like you have to get out your mannequin or professional lighting equipment, keep this in mind: a "good" photo does not mean that it has to be a professional photo. While it's always ideal to put your best foot forward and go that extra mile where you can, a good photo for a listing should simply present the item in a clean, well-lit space that really shows what the item looks like in real life. That means that you should show any flaws or issues in some of the photos. You should also put it on a neutral background and make sure the item is not obstructed by shadows or glares. So long as you give your buyers a sense of exactly what they're buying, flaws and all, that should be enough if they really want the product.
4. Be honest and straightforward in your description
Similar to how simplicity can go a long way with your photos, your description also doesn't need to be flashy or highly styled. You don't have to be sales-y in the way you write your descriptive or headline copy, cluttering it with flowery descriptions. Instead, make sure that the description and headline accurately describe the product and its condition as honestly as possible. Also, focus on keywords when you write your copy so that people who are searching for related terms will find your listing. If you're selling a certain brand, make sure that's prominently put in your copy. That goes for color, size, condition, product type, and anything else that might be important for the buyer.
5. Decide your lowest selling price and make adjustments accordingly
So now let's say your listing is posted and has been for a week or two and you still have not been able to make a sale. One thing you can do to help get a possible buyer's attention is to lower your price. Knowing your minimum selling price early on will help you negotiate with potential buyers as you try to move your product. Some apps allow you to make discounted offers directly to customers who have liked or are watching your listing. Other times, lowering your listing price publicly will make it eligible for discounted shipping or some other promotion. As long as you don't lower your price below what you think it's worth, giving a good discount can be just the thing to finally get your item sold.
6. Have shipping materials ready
Once your item has sold, you may feel a little panicked about how to properly package it. One thing that can help avoid spending money on last-minute packaging purchases is to save smaller boxes and packaging materials you may have accumulated from your own purchases. If you're selling a lot of things, like books, buying padded mailers in bulk can cut costs for each envelope and help you avoid feeling panicked once an order comes through.
7. Take advantage of inexpensive/convenient shipping options
While postage can get really pricey for sending items through the mail, remember that media mail is an inexpensive option available for media like books, DVDs, and CDs. You can't do it through self-service kiosks, but for especially heavy media shipments, it is well worth standing in line at the post office. For those who want to skip the line altogether, see if your website/app offers print-at-home shipping labels. Those allow you to order postage online depending on package dimensions and weight, so that you can just attach a label at home and drop it off at a courier or in a regular mailbox.
*****
Hopefully, these tips make the idea of selling your stuff online a little less intimidating. Plus, selling your stuff online can offer you a nice little extra income stream to start your spring season off right!
Kimberly Lew is a published playwright and writer whose articles have appeared on websites like Real Simple, The Washington Post, HelloGiggles, and The Billfold. Find her website here.
Image via Unsplash
Like this story? Follow The Financial Diet on Facebook, Instagram, and Twitter for daily tips and inspiration, and sign up for our email newsletter here.