7 Totally-Obvious Things You Can Do To Impress Your Boss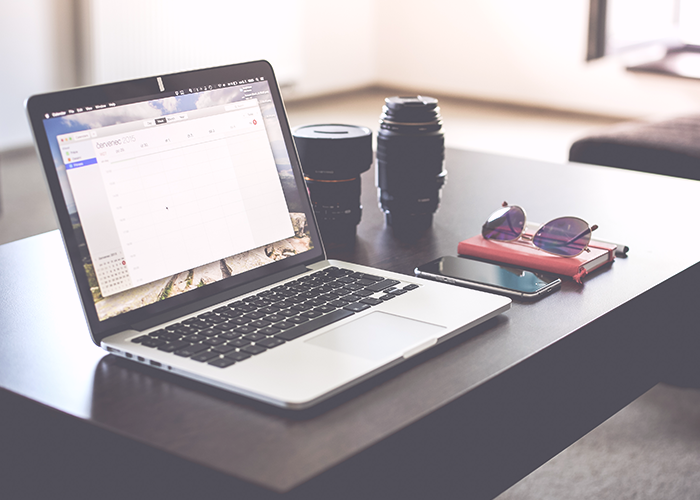 When I first began working, I thought I had the "dream employee" formula figured out: I was polite, worked hard, and had a good attitude. Despite my efforts, I wasn't given additional responsibilities. I was never the go-to person for leading a new project, and no one tapped me to manage important tasks.
After reflecting on my performance and speaking to my friends who held higher positions, I realized that I was quite passive in the workplace. That is, I drew a hard line between "employee" and "boss." I saw it as my job to carry out orders, and I viewed my boss's job as a strict commanding position. Then I realized:
To truly stand out at work and put yourself in the best situation, you also have to take an active role in the management process.
While important, things like showing up on time and doing what's asked of you aren't enough. Here are seven strategies to help you get ahead at work; they seem totally obvious, but relatively few employees put them into practice.
1. Put yourself in your boss's position.
Growing up on episodes of The Office gave me the false impression that being the boss is a pretty sweet gig — give other people all the work and wait for them to do it. However, when I was put in charge of training and overseeing new employees, I realized that managing people effectively is actually incredibly difficult. Training, providing guidance, offering feedback, and reviewing someone else's work takes time, energy, and effort.
So: being able to understand and appreciate your boss' workload and thought process is crucial to building a strong relationship with your supervisor and delivering above and beyond their expectations.
2. Ask questions.
During my first few months in my full-time position, I thought I was doing everything in my power to appear as competent as possible. I avoided asking follow-up questions; I would only would only update my boss when she  explicitly asked me to, because I was afraid of wasting her time. Had I been more proactive about asking follow-up questions and scheduling check-ins, I would have wasted a lot less time working in the wrong direction (and giving my boss the impression that I was apathetic about my work).
Make sure you and your boss are on the same page about your most important tasks by scheduling periodic check-ins. Come to these meetings prepared with notes on what you've been working on, how you've been spending your time, what has been going well, and what could be going better. This way, your boss will know exactly what you've been doing, and you'll learn more about how you should be using your time. These meetings should be established as early as possible, but it's never too late to start.
3. Take notes
in meetings.
Not only will this help you remember what was discussed, but it also shows that you are engaged and invested in what's being said. If you've been given several action points or goals, send periodic follow-ups to let your supervisors know how your work is progressing. By keeping the lines of communication open, you won't waste your time working in the wrong direction. Additionally, having written evidence protects you in the event that a project goes south and you are blamed for not completing your tasks.
4. Don't be afraid to ask for help (but also be sure you've thought about possible solutions before going to your boss for assistance).
I currently manage several interns and am happy to field their questions. However, I am always impressed when they have already thought of several possible solutions before approaching me. For example, "I am not quite sure how to respond to this client's e-mail, but I am thinking of structuring my response as follows." This shows initiative, responsibility, and makes my job much easier.
5. Respect your boss's time (and try to get morning meetings).
I was nervous when I started my first job; I imagined that my boss was always thinking about me and my work — analyzing if it was good enough and wondering what I was doing with every minute of my day. Aside from being incredibly self-centered, my work mentality was also misguided. Your boss has many responsibilities beyond managing you.
Before going approaching your boss with a question or update, read the room. Is she running a meeting? Speaking to the company head? Heading out to lunch? Unless it's an urgent matter, ask later, or send an e-mail instead. Another tip: try to schedule meetings with your boss for earlier in the day. Decision fatigue is a real phenomena, and morning meetings are often more productive than those scheduled later in the afternoon or evening.
6. Learn to take criticism.
This is something I still struggle with. If I sense even a whiff of criticism coming, I immediately tense up and feel defensive. However, if you're never making mistakes at work, you probably aren't challenging yourself enough. (I repeat this mantra to myself so often that I should probably just get it tattooed on my forearm.) At some point, your boss will point out a mistake you've made or give you (hopefully!) constructive criticism. Making mistakes sucks, but it's part of life and therefore part of the working world. Own and learn from your mistakes.
7. Thank your managers and congratulate them on their work.
It's easy to think that your superiors don't need or want your approval, but everyone loves a compliment. Don't overdo it (and keep it professional). When the opportunity presents itself, let your boss know that you appreciate her feedback on your report, or you admire how your boss runs the weekly company meeting.
I still have much to learn in terms of navigating the working world. At the same time, when I look back over my three years since graduating, I realize how far I have come in developing positive and productive relationships with my superiors. Managing your relationships with your managers can seem like a strange concept, but it is of incredible importance. To go from being a good employee to a great employee, you also have to put in the effort to make your "working relationship" with your boss…work.
Astrid Adam is a young professional living and working in Shanghai, where she enjoys taking pictures of cats and graphic t-shirts. You can find her on Instagram and Twitter.
Image via Picjumbo