7 Travel-Sized Products At Sephora Worth The Money (& 4 That Are A Total Rip-Off)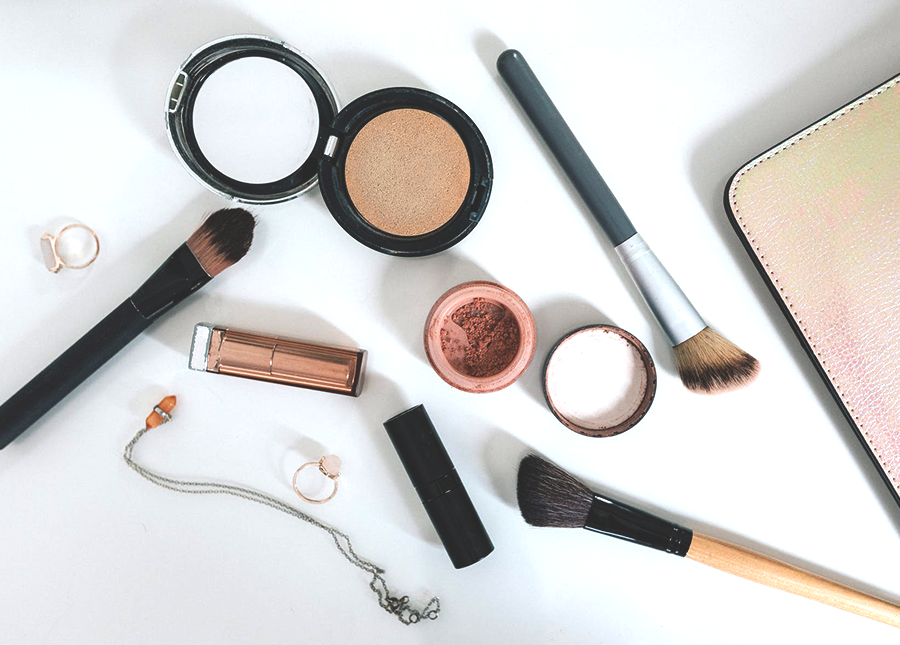 Sephora is notoriously stingy when it comes to sales. They usually only have two storewide sales per year — one in November and one in April, both offering a maximum of 20 percent off your cart. The sales section of their website is abysmal. It's filled with limited edition or seasonal products that didn't sell, along with an array of products from their own brand. If you're looking to score a good deal on classics like the NARS Radiant Creamy concealer or the Makeup Forever Ultra HD foundation, you won't find it at Sephora.
From a business perspective, I understand that Sephora doesn't need to offer discounts to encourage shopping. Build it and they will come (and pay full price). But personally, I find it nearly impossible to pass up a good sale. I get a sort of high from it. Not a bad high — more like a runner's high. The notion that I'm scamming capitalism and also walking out of the store with a present is incredibly satisfying, not to mention addicting. Sephora has rarely given me this endorphin spike my brain so desperately needs — that is, until I discovered The Loophole. Sephora might not have sales, but they do have deeply discounted makeup and skincare products — all hiding in plain sight near the register.  
Contrary to popular belief, those products are the front of the register aren't all a scam. By breaking down the products by cost per ounce or cost per gram, certain mini or travel sized products actually end up being more affordable than their full-sized counterparts. However, not all the products in this section are steals. They definitely snuck some products with the intention to scam you out of a few extra bucks, so we'll get into that, too. It's math! It's beauty! It's using math to get beauty products on the cheap! Don't believe me? Let's break it down.
Steals
1. Stila Glitter & Glow Liquid Eye Shadow
Stila Glitter & Glow Liquid Eye Shadow costs $24 for a full sized single shadow weighing .15oz. Both the Glitter on the Glow Set and the Oh My Stars set cost $25 for a set of three .07oz shadows each, totaling .21oz. You're paying one dollar more for an extra .06oz of product, and you're getting more variety for your dollar. Especially since this product is something you probably wouldn't be wearing every day, it's definitely more wallet-friendly to get the set.
2. NARS Velvet Matte Lipstick Pencil
Two products for less than the price of one? Yes, please. One NARS Velvet Matte Lipstick pencil costs $27 and weighs in at 2.4g. The NARS Velvet Matte Lipstick Pencil Duo costs $20 for two 1.8g pencils, totaling 3.6g. You're getting 1.2g more for $7 less than one full-sized product. This is a steal, and in general, it's just a really great formula and product. If even one of the colors looks appealing to you, I'd grab it.
3. Anastasia Beverly Hills Matte Lipstick
Lipstick lovers, listen up. One full-sized Anastasia Beverly Hills matte lipstick is $18 for 3.5g of product. The Nude Matte Lipstick Set comes with four lipsticks weighing 1.3g each (5.2g total) for $21. You're getting an extra 1.7 grams of product for $3 more, and the cost per gram is actually lower in the set than in the full-sized product — $4.12 per gram in the set versus $5.14 per gram for the single. With four options to choose from and all in a variety of flattering nude shades that fit a range of skintones, the set the way to go.
4. Viktor&Rolf Flowerbomb
I think perfume, in general, is such a scam, which makes this deal even better. A 30ml bottle of Flowerbomb is $85, which equates to $2.83 per milliliter. Sephora is currently selling a travel duo for $35, which includes a 7.4ml bottle of perfume, 14.8ml refill, and a funnel. That's a total of 22.2ml, which brings the price per milliliter down to 1.57. Great as a gift or for yourself, the travel duo is a better bang for your buck than the regular bottle.
5. Pat McGrath Labs MatteTrance Lipstick
I knew Queen Pat would come through with the deep discounts. The prices for her products are exceptionally high, but this Mini MatteTrance Lipstick Skin Show Trio is a bargain at $25. This set contains 3.6g of product, which amounts to $6.94 per gram. Compared to one full-sized lipstick, which costs $38 for 4g of product ($9.50 per gram), the set is more affordable in more ways than one. Pat, you're a legend for doing us budget-conscious babes a favor like that.
6. MakeUp For Ever Artist Face Color
Another great two-in-one deal, these superfine powders provide intense payoff and come in small, simple packaging, which makes them great for throwing in your makeup bag on the go. The full-sized pans contain 5g of product for $23, but right now, Sephora has a Mini-Highlighter and Blush Duo on sale for $22 for the same 5g of product. Again, you're paying less for more variety, which is always worth it in my book.
7. Origins Masks
Masks are a great product to go mini on because you can get a variety of masks to treat different skin problems, and at least for me, it's rare that I actually finish the entire thing. Right now, Sephora has a set of three 1oz Origins masks in a set called Clear Pores, Hydrate, and Glow on sale for $24. One full-sized mask contains 3.4oz of product for $28. The set costs $8 per ounce, while the full size will run you about $8.24 per ounce. While it's not a big difference in price per ounce, I think the added value of choice comes into play here as well, which makes the set the clear winner.
Scams
1. NARS Radiant Creamy Concealer
Getting your hands on this cult classic is going to cost you. The full-sized version costs $30 for 6.23g of product, which amounts to $4.82 per gram. Sephora is offering a mini version of the concealer for $13 for only 1.4g of product, which amounts to $9.29 per gram. They're charging you twice as much by the gram for a fifth of the product. Don't fall for this one.
2. Milk Blur Stick
Although this product looks deceivingly like a really chic deodorant, it's actually a primer stick. The revolutionary packaging comes at a cost — $36 for 28g for the full-sized product, which comes out to $1.28 per gram. The mini costs $14 for 5.4g, which amounts to $2.59 per gram. At over a dollar more per gram, skip the mini and go straight for the full-sized product.
3. Hourglass Ambient Lighting Powder
These universally-flattering powders are famous for their subtle glow, but the dramatic price difference of the mini versus the full-size version is anything but subtle. For $46, you'll get 10g of product, which amounts to $4.60 per gram for the full sized product. In the mini, you'll pay $22 for 1.4g of product, or $15.70 per gram. The disparity is almost offensive. If this product is on your must-have list, spring for the full size.
4. Hourglass Veil Translucent Powder
Sephora really tried to play us with this one. The full-size powder costs $46 for 10.5g, which comes out to $4.38 per gram. The mini version contains 1.98g of product for $18, which equals $9.09 per gram. Not today, Satan!
Neither Steal nor Scam: Cover FX Perfect Setting Powder
If you're looking for honesty and fairness in pricing in the beauty industry, look no further. Cover FX completely won me over with their decision to make their full-size and mini-size products exactly the same cost per gram. Whether you're purchasing 10g of product for $35 or 4g for $14, you'll be paying $3.50 per gram. I completely respect this move, and if anything, it encourages me to make this purchase (and more!) from their brand versus the other two powders included in this list.
*****
As silly as it may be to make a purchasing decision based on literal grams and milliliters of product, it feels good to wield this kind of power. It allows me to see through the fancy packaging and over-the-top marketing and really see the true cost of my potential purchase. The level of gratification is also intensified whenever I find a really great deal on a product I'm already interested in buying. Next time you're at the checkout line in Sephora and you need a little something to take the edge off, I challenge you to pull up the calculator on your phone and get to work crunching numbers to find that awesome deal.
Cristina is a freelance beauty writer in Austin, Texas. She spends her spare time masking and wondering if jade rollers really work. DM her your favorite moisturizer on Twitter or visit her on her website. 
Image via Pexels