7 Unique Ways To Enjoy An Expensive City On A Shoestring Budget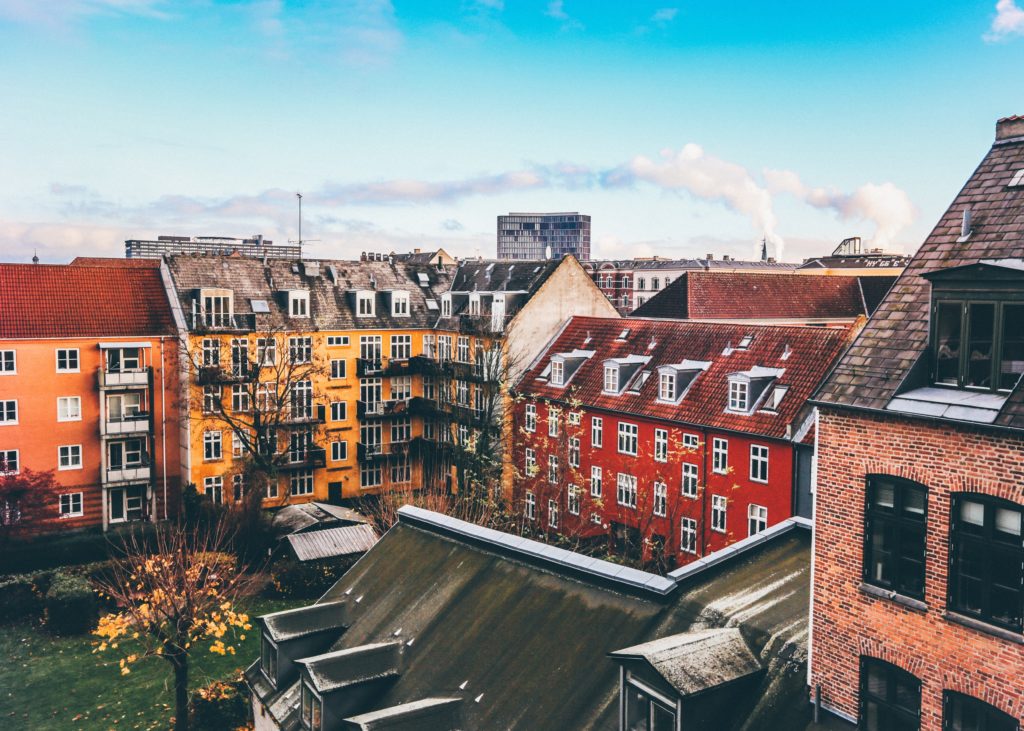 Living in a major city can be exciting. If you're reading this article, there's a good chance that you want to save money, but you're worried about missing out on all the great stuff your city offers. Ignoring the high cost of rent and transport which are often fixed, paying for entertainment can quickly add up. But is there any point in living in an exciting and cosmopolitan city if you don't take in all it has to offer? Then there's the question of financial independence. Is there any point earning more money, if you're not building wealth because you're spending so much on entertainment?
After spending college and all of my working life in London, I've learned how to save money without staying in every night. Here are my top tips:
1. Thrifty culture. There are plenty of museums, galleries, and festivals available year-round in most major cities. What many don't realize is that there are also smaller events taking place locally that are usually free or cost only a few bucks. Bookshops often run events like book launches, book clubs, and workshops that take place many days of the week. If you've paid any fee, you usually get some nibbles and drinks included. For less than $5, you can listen to an author read excerpts from their new book, drink some wine, eat some nibbles, and talk to fellow book lovers. Some shops may also let you redeem your $5 entry fee towards any book purchases at the event. Search for events on your local bookstore's website if you fancy a break from the museum.
2. Free lunchtime culture. Enjoying your city isn't just for evenings and weekends. If you work in the center of town, there's a good chance your office is a stone's throw away from free culture. It's currently winter in London, but I am still venturing out into the cold to check out 17th-century churches and Roman amphitheaters on my lunch breaks. Since I'm visiting the places outside of peak visiting times, I'm often the only visitor. I sometimes venture outdoors with no plan and stumble upon a hidden garden or park that's been featured in literature.
3. Watch a show. It's not quite the same as theater, but if you like watching something live and don't mind standing in line for an hour, you may enjoy being a member of the audience for a TV show. Bring all-weather items, water, and snacks because you may be queuing outdoors for a while. Search "be a tv audience member" to see if anything is shooting in your city. I've been in a TV audience on holiday in LA so I could see a live recording of Whose Line Is It Anyway. (And no, these tapings aren't just limited to NYC and LA!)
4. Earn something. Who says you can't earn something in your free time? Volunteering isn't just an opportunity to do good — you may get reimbursed for travel expenses or get a free lunch. There is also the added benefit of feeling part of a community, which can be challenging in a big, somewhat anonymous city. As an online volunteer for a mental health charity, I mostly interact with others virtually, but just last month I went to the free annual conference where I attended workshops, heard from an award-winning mental health campaigner, and received a complimentary light dinner.
5. Side hustle. Big cities provide many opportunities for interesting activities that pay. If you live in a major city, there's a good chance that it's a popular shooting location, which means you could be an extra. I have been an extra for the last year and whilst I earn about £120 (~$167) a day after all deductions for a 12-hour shoot, it's the other perks that make it worthwhile: extensive healthy options for breakfast, lunch and afternoon tea, professional hair and makeup (topped up throughout the day so I still look presentable when I meet friends after a shoot), and visiting awesome locations in my city when I wouldn't otherwise. Also, you don't need any acting experience and you can work at the weekend, as well as on night shoots, so you can keep your 9-5 job. A couple of tips: thermals and a good book. Whether you are shooting indoors or outdoors, it's going to be cold on set and you'll be waiting around a lot, so make sure you layer up. You also often can't bring your phone on set, so a good book is essential.
6. Take part in a march. You don't have to be passionate about politics, but if you believe in a cause, there's probably an event or march that you can take part in to raise awareness. Since major cities usually have government buildings, there are plenty of opportunities to stand for what you believe in and join likeminded people you wouldn't otherwise have met. As a proud feminist, I take part in CARE International's annual March for Women as part of activities for International Women's Day (8 March 2018). I also volunteer at this event, so I get a free lunch, too.
7. Learn something. So much of our entertainment is centered on being amused, but there is a lot of evidence showing how much we enjoy building our skills or working on a hobby. And that doesn't mean you have to splash out $50 on a cookery class. You probably know at least one friend who is an incredible cook who would be flattered if you asked for a one-on-one cooking lesson where you provide the ingredients, but both of you eat together at the end. Your friend can feel good, you get some great practice and insight, and most importantly, you are spending quality time together without breaking the bank. You can do this at your place or theirs, but either way, you'll need to venture outdoors for supplies.
*****
I'm not preaching that you shouldn't spend any money on enjoying the city. Most major cities offer excellent theater, exhibitions, restaurants, and coffee shops that are worth spending money on. I spend money going to the theater and eating out with friends, but I just make sure it doesn't unconsciously become a habit. In spite of what your less frugal friends may say, the quality of free activities in major cities continues to amaze me. It's because they're so enjoyable that I think really carefully about whether it's worthing spending money on any activity, since I can maybe get the same outcome for free. So here are my two cents: you can have a lot of fun spending money in a major city, but you can also have a lot of fun without spending a dime.
Maureen writes on personal finance for millennials. In 2017, she released her first book: Your Money, Your 20s. Since releasing her book, she has written several online courses on money management and investing. She is a big fan of index funds and started investing in the stock market aged 22. Since then she has invested in peer-to-peer lending, renewable energy, and crowdcube businesses. You can read more of her work at The Life-Life Balance.
Image via Unsplash