8 Cheap Ways To Manufacture Back-To-School Excitement In Your Adult Life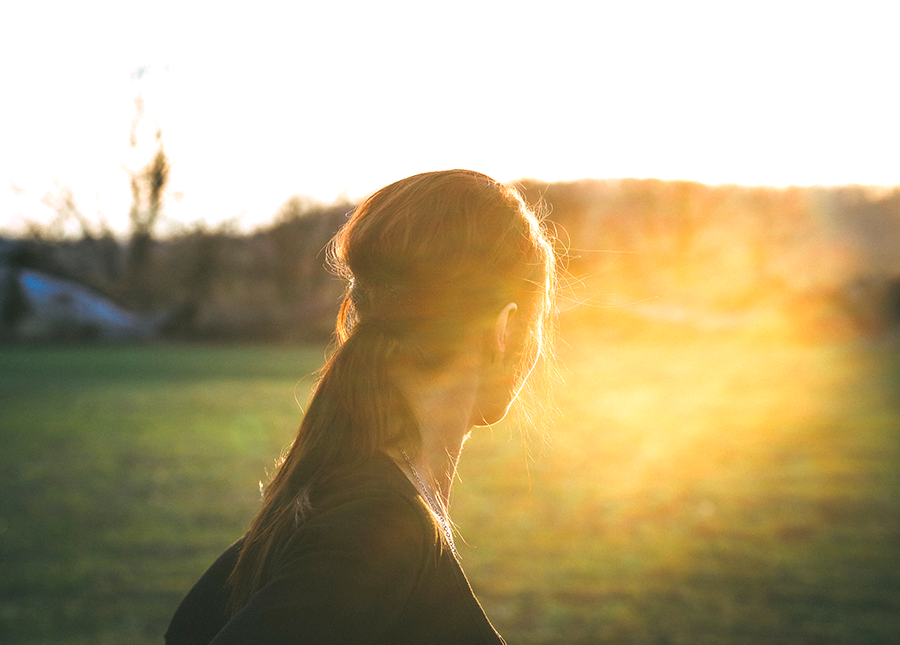 I loved being a student. Going back to school was always my favorite time of year — growing up, it meant seeing all my friends who I'd missed over the summer, resuming the after-school activities I loved, getting a brand new trapper keeper, and, of course, impending chilly weather. In college, it meant returning to a town I loved so much and still miss everyday, the start of classes I actually enjoyed, and the independent-but-not-quite student lifestyle I so loved. I was also always a little bit nervous, but in a good way, because it simply meant I cared a lot.
While I'm glad to be out of my college years, I think nostalgia for them is something a lot of us experience. Mary recently wrote about how much she misses learning, and I heavily relate. I'm only a few years out of college myself, and I can already see how much effort it can take to be a lifelong learner. I've had to make conscious decisions to try my hand at new things, and keep reading books that actually teach me something, because nothing is built into my life curriculum. I'm still writing it.
And there are certainly plenty of negative things to associate with our college years — over-competitive student bodies, degrees that end up being less-than-helpful, sky-high tuition costs. But now that it's already post-Labor Day (can you believe it?), I'm in super-nostalgia mode for going back to school. It was truly the best time of year, and something I wish my grown-up life echoed more. So this year, I'm going to try to re-create that excitement (plus a little bit of nerves)…without going to a Target and buying out their entire supply of Crayola products. Here are eight ways I've thought of to manufacture back-to-school excitement in your adult life.
1. Give your desk a mini-makeover.
One of my favorite parts of high school was having a new locker to decorate each year. I'd cut out things from magazines, get a bunch of magnets, and bedazzle the shit out of it. Depending on your office, you might have a few limitations on what you can and can't have up in your desk, but put some work into making it your own. (And if you work from home and are lucky enough to have a dedicated workspace like me, you have no excuses!) That could mean framed photos
of your family members/friends/pets, faux flowers
in a happy color, or even a full-on bulletin board collage. The more effort you put into making your environment look like "you," the more excited you'll be about going into work each day.
2. Deep clean everything.
…and I mean really clean it. Wipe down baseboards, mop, rent a carpet steamer if you have to. Go through your junk drawer and throw out all the actual junk. After you've cleaned out everything and made more room for new things, reward yourself with a fun new "school supply" you've been eyeing, like a nice set of markers
.
3. Make an inspo boards in place of a teacher's board.
Remember those decorated boards that every elementary school teacher had? I mean the ones with something like a pair of sunglasses for each student, and a corny saying like, "Our future's so bright, we have to wear shades!" They were goofy but always so cheerful. I think an inspiration board is an equally goofy and cheerful way to echo this in our adult homes. Make one about whatever's been on your mind these days, like work goals or planning your dream vacation, or even simply some fall wardrobe inspiration.
4. Get to work earlier and treat yourself to your favorite breakfast item.
Back-to-school nostalgia definitely calls for bagged lunches, but I have to say, buying breakfast on-the-go is underrated. I used to get to school super early once every week, because on Wednesdays the track team would sell Chick Fil A biscuits, and I would beat the huge line, buy my sandwich for $2.50, and eat it in the cafeteria before class started. It was awesome. Try leaving a little early and getting to the office before everyone else — and on the way, stop and get your favorite breakfast sandwich. Then eat it in peace, like you deserve.
5. Plan out your outfits for the next week.
For better or worse, part of a new school year meant figuring out how to show everyone how I'd improved since last semester. And, I don't know about you, but the first week back at school was always the one time of year when I was super organized with my wardrobe — I would literally plan out all of my killer (lol) outfits for the whole week, and have them laid out and ready the Sunday before. (Then the next week, without fail, I would return to my usual ways of getting up and showering at the last possible minute and fumbling for clothes in the dark.) I suggest you do this, because it's a hugely silly and enjoyable thing to do, and being over-organized is a lot more fun in adult life than in childhood, in my opinion. Maybe be even more extra, and try to put together a few new outfit combinations, and organize them in a spreadsheet.
6. Have a last big "summer hurrah" before fall gets here
Another great thing about the start of the school year was the end of swim meet season. My family's home was just down the street from our neighborhood swim and tennis club, and every time they hosted a meet, there were cars lined up blocking driveways up and down the whole street, and it was super loud until almost midnight. But, they did throw good pool parties. Even if a pool party isn't your jam, one last summer shindig is a great way to enter into a new season. (Might I suggest getting some last-leg summer berries and making a pie?)
7. Marathon a nostalgic TV show. 
Think about the shows that make you most nostalgic for autumn and back-to-school days — for me,The Wonder Years hits the nail on the head. Plan out an evening (or two) marathoning your favorite nostalgic show with your friends, and maybe even throw in some pizza rolls for good measure.
8. Make your own curriculum.
It'd be easy to suggest signing up for a continuing education class at your local college, and while that's a great idea (and something you should do if you're really interested in a certain topic!), it's not always a cheap one. Looking into your local library and community centers to see if they have any course offerings is a great alternative. You can also check out any local universities' events pages — often, the speakers they host are open to the public, and sometimes even free! And, if you want to really dig into a subject but don't want to pay for a course, get into self-teaching mode and build your old curriculum. See if any of your favorite professors have put their syllabi or reading lists online, and start from there. After all, the start of a new school year means learning something new. Now that we're no longer in school, it just means putting in a little more effort.
Holly is the Managing Editor of The Financial Diet. Follow her on Twitter here, or send her your ideas at holly@thefinancialdiet.com!
Image via Unsplash