8 Resources For Everyone Who Feels Like They're Drowning In Student Debt
Recently, we received an email from a very concerned mother looking for financial advice for her young daughter. She told us that her daughter graduated from college with roughly $130,000 in debt.  $130,000. While it was shocking to read that number, I know all to well how easy it is to rack up that kind of money at a fancy four-year private institution. The mother wondered if her daughter had any hope, and said that they were simply praying for a miracle. I desperately wanted to help her in any way I could, as her plea sounded simultaneously sad, frustrated, and hopeless. With loans as high as $130,000, the interest payments alone are enough to make you feel as if you're drowning. For many people, this situation can feel maddening.
I wanted to put together a post that could act as a resource for parents looking for advice for their children, for a struggling post-grad student looking for tips, and for current college enrollees looking for answers. While this post isn't exhaustive, it does offer real and actionable steps one can take to pay off their student loans more effectively. I've spoken to a lot of individuals who have sizable student loans, and the one piece of advice they consistently give is, "don't assume you can handle it on your own." Speak with finance professionals, call student loan support centers, sit down with individuals at banks who can help you refinance your loans — do whatever you need to do. Having the support and guidance of others will help you in the long run, so it's essential to remember how you can utilize experts to get on your feet.
I've rounded up some great sites that you can go to to get the information you need. Check them out below.
The Ultimate Guide To Paying Off Student Loans Faster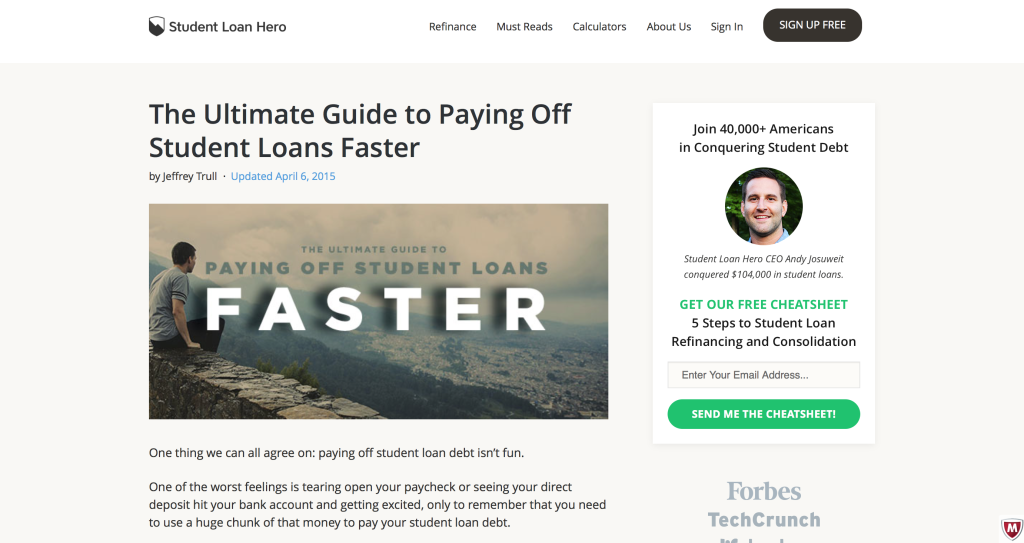 Student Loan Hero has a TON of incredible resources on their site, and this article is just one of their many great reads.
Complete Guide To Student Loans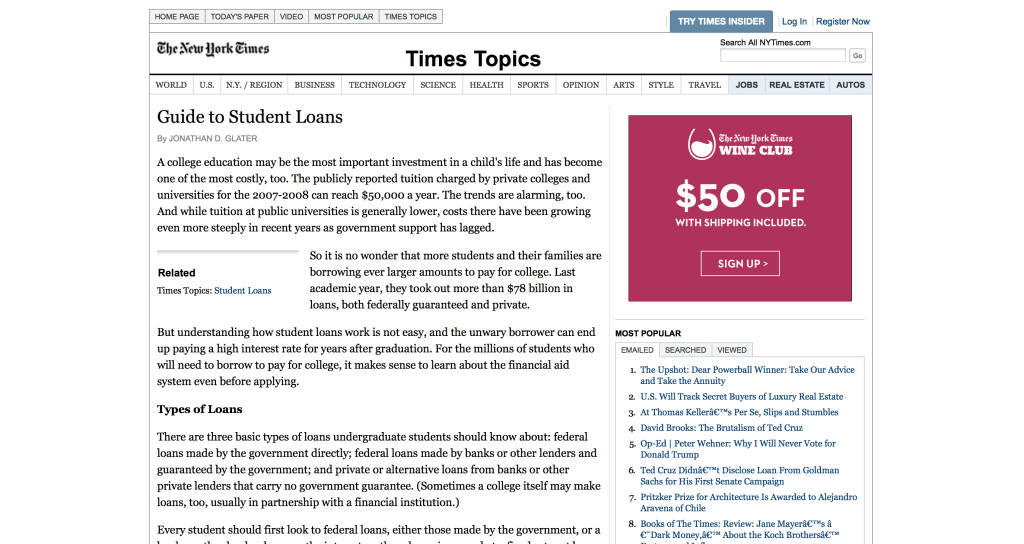 A wonderful in-depth look at student loan options — perfect for the pre-college student or current college enrollee.
What You Need To Know About Student Loans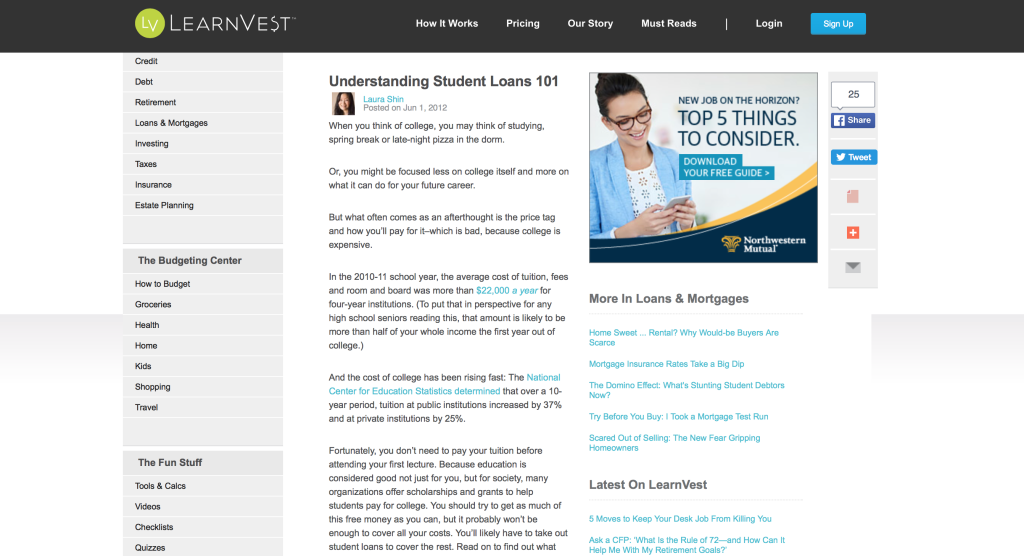 LearnVest is another site that dedicates a good deal of resources to discussing student loans and student debt. This fantastic article helps you contextualize the nuanced detail of student loans.
17 Tips For Paying Down Student Loans Faster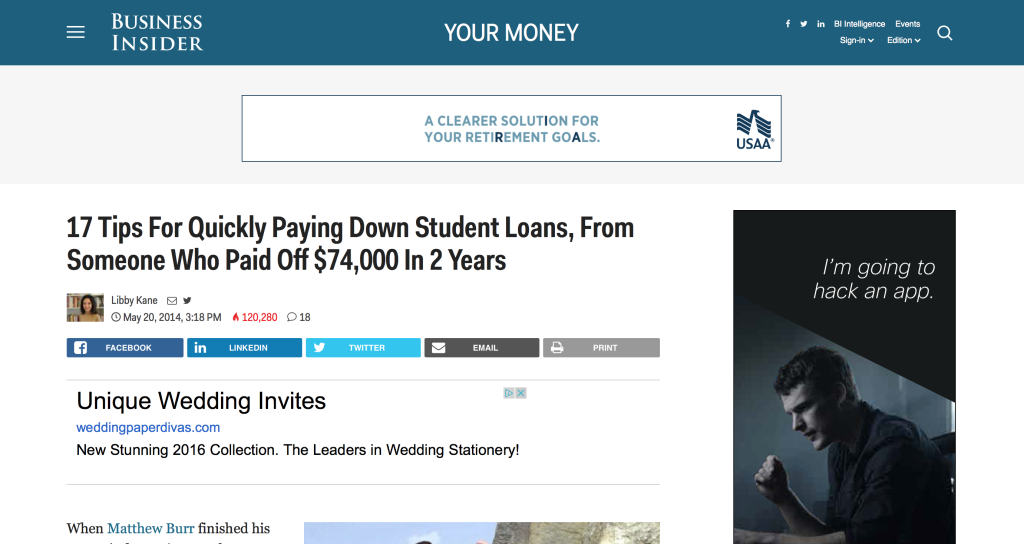 17 tips for paying back student loans that everyone should be made aware of. It will help you tackle your student loans with a plan.
The Best Way To Pay Off Student Loans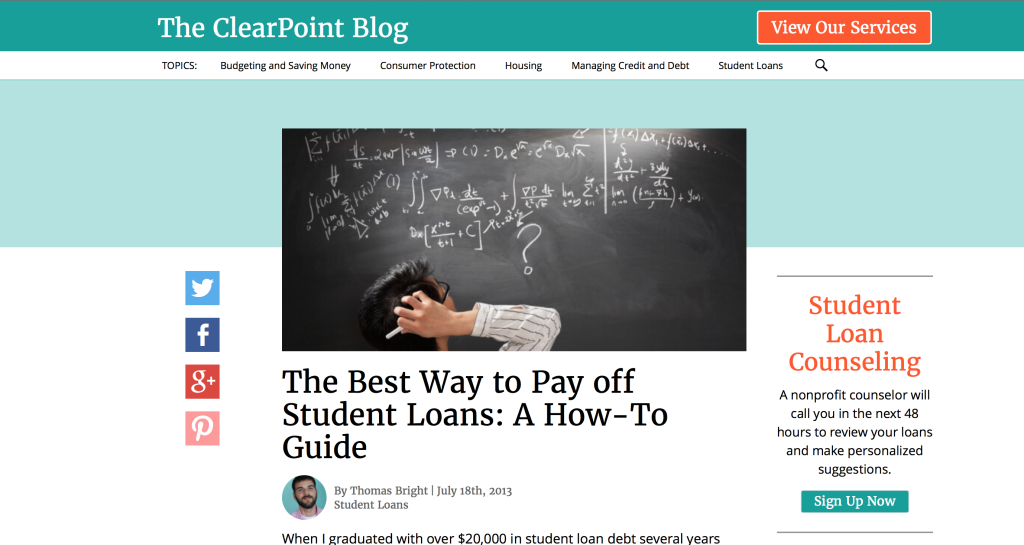 A comprehensive how-to guide which shows you how to pay off student loans most effectively.
Forgiveness, Cancellation, and Discharge: Federal Student Aid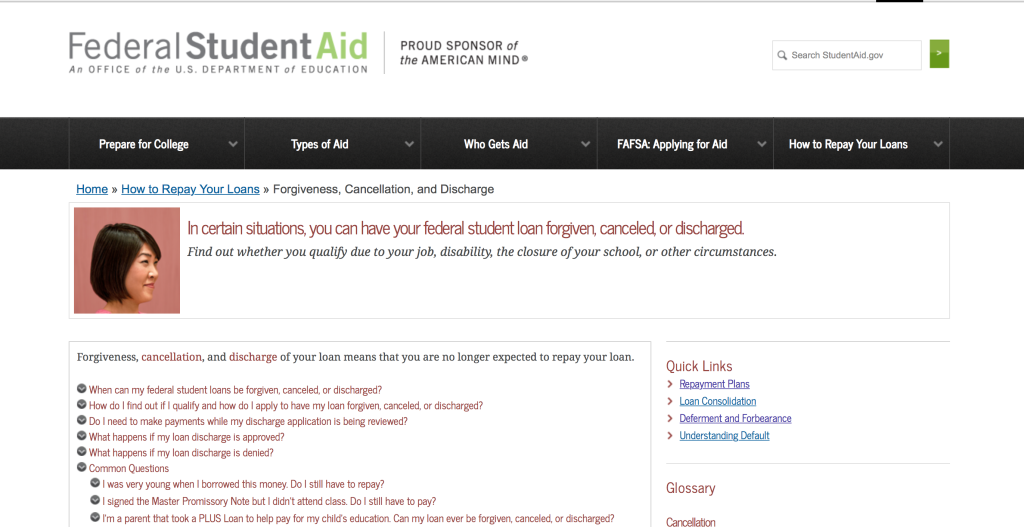 This article takes the reader through loan repayment alternatives. It's essential to know all the details before going down one of the paths listed in the article above.
Understanding The Difference Between Federal Vs. Private Loans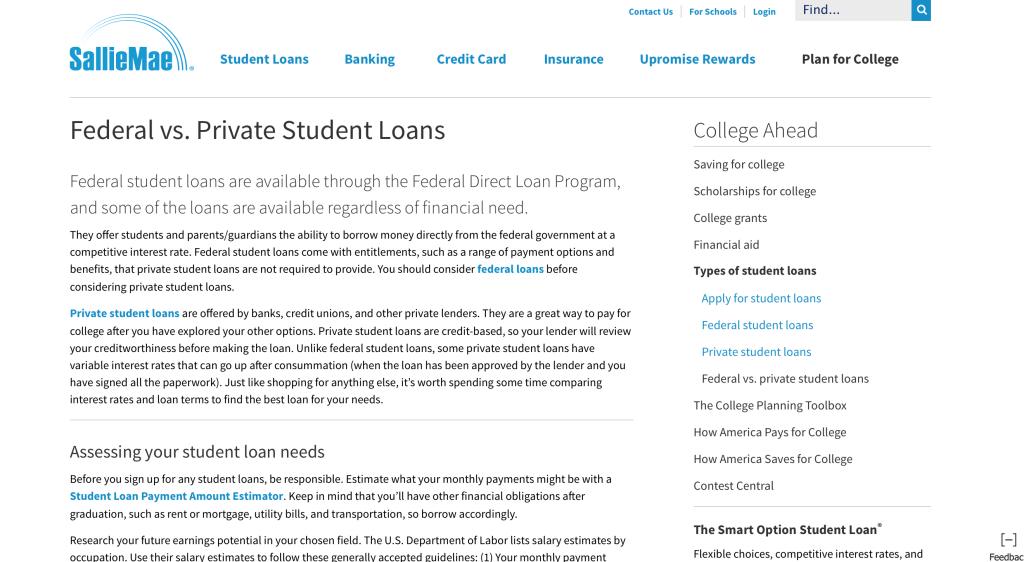 There are vast differences between Federal and Private student loans, and this is a helpful resource for anyone deciding what type of loan they can/should select.
Top 10 Student Loan Tips For Recent Graduates
This resource takes you through what you need to know upon graduating college and what tips you need to begin your #repaymentjourney.
In addition to the sites above, there is a ton of great reading on student loans and managing/paying off debt. I've organized the most helpful articles I've found online into a few categories below.
Understanding Student Loan Consolidation Options:
How To Pay Back Student Loans Faster:
True Stories Of How People Paid Back Their Student Loans:

Image via Flickr