8 Rules For Planning A Safe Road Trip During A Pandemic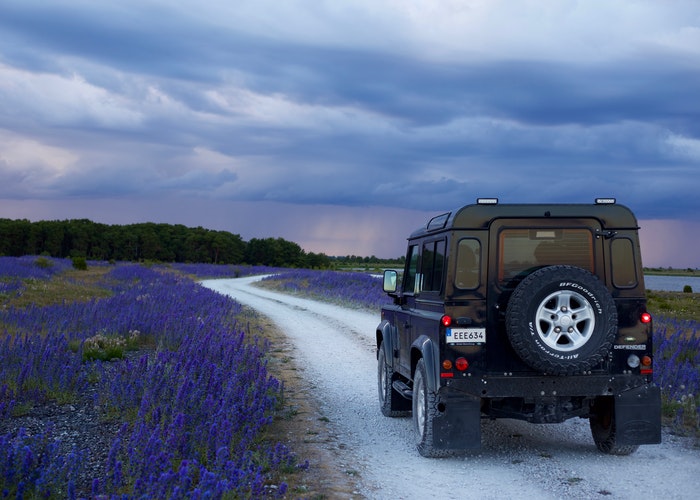 If you're like me, you love a good road trip! I love the spontaneity and change of scenery. Depending on how far you go, it's a whole different world. I currently live in Texas, but I'm about to head back to New England to visit my family. I'm taking extra time to check out places along the way. Normally, I wouldn't be as concerned. Aside from worrying about traveling with two cats, I've also been concerned about COVID. 
Since I'll be seeing my parents immediately, it's even more important for me to be careful, aside from my own health. I've done as much research as possible to safely road trip during a pandemic and here are the eight steps I'm taking.
1. Plan Your Route 
This has been undoubtedly the most challenging part of my trip…and the most stressful. I've had to change it several times since some states have restrictions on visitors from hot spot states (*hand raise*). I printed a map and colored which states were blocked. As a visual person, it was easier to decide where I wanted to stay but couldn't go. I also came up with alternative routes in case anything changed. You might want to add rest stops to your route. To find which ones are open, go to interstaterestareas.com for the latest updates.
2. Ask About Cleaning Protocol Wherever You Stay 
With all the places I'm staying, I've asked about how they're cleaning and what their COVID protocols are. Before you arrive, ask when the last time everything was cleaned. Don't be afraid to ask questions before you book! It's your health, after all.
3. Look Up The Cancellation Policy
Look for places with good cancellation policies, closer to the day you leave. In case something changes (which has already happened to me several times), you can switch the location and not lose money in the process. It's important to know this in advance so you can avoid last-minute decisions and stay somewhere you aren't comfortable with.
4. Equip Your Car
It's important to keep surfaces clean. To stay prepared, I've added cleaning wipes, hand sanitizer, masks (keep separated between clean & used), gloves, and mini trash bags in my car. Having all these items and a plan helps you stay prepared, organized, and sanitized, which will minimize germs in your car when you have to stop for gas or use a public restroom. I'm keeping all my sanitizing products in a pouch to bring into my hotels and Airbnbs as well. 
5. Bring Your Own Food
As much as I'd love to eat at local restaurants, I plan on doing my own cooking. It just feels safer than ordering from restaurants, and I'm not comfortable eating inside restaurants at this moment. If you do choose to eat somewhere, you can see what's open and guidelines on eater.com. 
6. Wipe Down All Surfaces When You Arrive
Juuuust in case. Yes, you've asked. Yes, they've said they've cleaned it. But why not feel confident that surfaces have been cleaned? Do a quick 15-minute wipe down. Use sanitizing wipes to clean all surfaces. It will give you a peace of mind to know you're covered.
7. Wipe Down Surfaces After You Leave 
I'm not talking about your hotel or Airbnb this time. Anything that may have been exposed directly – like your shoes, is best to sanitize after you leave. I got this tip from Texas traveler, Amanda Nelson from @exploringamanda. She said, "I wipe down my suitcase and my shoes, any surface, just to be extra careful that I'm not carrying any germs back into my car." It's a great tip to take extra precautions before you hit the road!
8. COVID Test At Your Destination 
This might not apply to everyone or be possible, but I felt it was best for me to get a COVID test once I get there. Since I'll be staying with my mom and she's 73, I worry about exposing her to COVID. I've already called places in advance to book an appointment. Not everyone will need to do this for a road trip, but I highly recommend it if you are staying with anyone older or who has underlying health conditions. 
These are the eight ways I'm staying safe during my road trip. I'm sure it seems like a lot, but since I've done my research and prepared everything, I feel much better about going. Being prepared in advance will make the trip less stressful and safer!
Ali Hanckel is a freelance marketer and travel writer based in Austin, TX. In her spare time she focuses on activism, spending time outdoors, and her two cats, "the boys." You can follow her story on Instagram.
Image via Pexels
Like this story? Follow The Financial Diet on Facebook, Instagram, and Twitter for daily tips and inspiration, and sign up for our email newsletter here.