8 Things I've Learned From My First Year Of Budgeting — A Real Update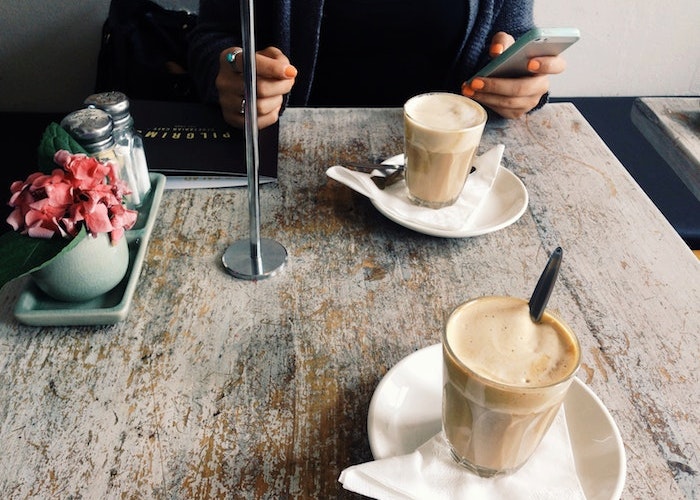 Last November, I got serious about budgeting and even wrote about kicking off my budgeting journey for TFD. Now, as I look at my current October budget, I have a notebook that makes me proud, with all my monthly budgets and expenses for the entire year. Considering how difficult 2020 has been, I'm glad I had a budget; it gave me peace of mind but it was also an eye-opener.
With that said, here is what I've learned in my first year ever of intentionally budgeting.
1. 
I am always in aggressive savings mode and still feeling like I'm not saving enough.
I first started budgeting because I wanted to save for a downpayment on a home but didn't know how much I could realistically save. With a written budget, I figured out the exact number, set monthly savings goals, and started tracking my progress on a separate sheet. My motivation? Moving out of our current place, which is tiny even by European standards, and buying something bigger. Finally, a few months ago, my husband and I found a property that we liked and between the downpayment and the expenses, I'm tempted to go for a bare-bones budget. Still, I'm fighting the urge, not only to protect my mental health but also because I know how fragile that kind of budget really is.
2. Most of my budgets needed some adjusting and that's OK.
My first few budgets were slightly off; I couldn't really predict all of my expenses and things kept popping up. By February I got it right. Then lockdown started and I, like most people,  was stocking up on food (and toilet paper) and buying so much more than I normally would. At that point, I needed to dip into other categories: my clothing budget, gas, and "fun money" savings pot. Do I blame myself because I didn't see this coming? Of course not. I temporarily eliminated some spending categories because of working from home, but I was ready to include them again the following month if needed. With so many unknowns, I am totally fine with an imperfect budget, because I can always adjust.
With so many unknowns, I am totally fine with an imperfect budget,
3. I actually enjoy self-imposed spending challenges and 'No spend' days.
No makeup for the rest of the year? I can do that. Eating only from the pantry? Sure. Not spending anything for several days in a row? Did it multiple times. For me, the trick is to treat it as a game (as silly as it sounds), and have plenty of food and toilet paper. I do pretty well with pantry challenges because I don't strictly follow recipes, I'll swap out the ingredients that I don't have with the ones that I do and the meals still turn out fine. My biggest accomplishment by far is staying away from online shopping, but like every other challenge, once it's over I'll give myself the permission to spend, even if just a little bit.
4. Still, I need a little bit of  "fun money," specifically for coffee, magazines and yes — lottery tickets.
So frivolous but so necessary in 2020. I'll sometimes treat myself to a coffee in the only local cafe where I can socially distance and still watch my toddler play in the playroom. I'll also buy a 2$ home decor magazine because I enjoy cutting out home decor ideas and putting them on my old school cork mood board. Or I'll get a lottery ticket so my husband and I can daydream about spending our big win, and then crack jokes about our imminent mortgage.
5. Gifts can bust my budget if I don't plan purchases waaayyy in advance and set a spending limit.
If I've learned anything, it's not to skimp on gifts, and this year it's mostly been baby gifts and house warming gifts. I like to give either useful baby items or baby clothes to future moms, and I'll buy them on sale in advance whenever I can. My problem is with those last-minute meet-ups with cousins or friends who have kids, where you're supposed to get each kid something – that's where I'll go into panic mode, buy everyone LEGOs and bust my budget. I did manage to postpone or cancel some of these, but honestly, that was because of COVID, which, at the same time, made me sad, relieved, and deeply frustrated with 2020. 
6. With a budget, I donate to charity more regularly.
I know things are terrible for a lot of people right now, but I can't even begin to grasp how a mom who can't feed her kids must be feeling. I've never felt that level of desperation and heartbreak, and I want to support the organizations that actively work in the field and provide those moms and kids with meals. I used to donate from time, but with the state of the world, I've started donating monthly between charities, switching between at least two international organizations and a local organization that not only helps families in need with food, but also provides toys, clothes, and building materials for their homes.
7. Keeping track of my spending is super important but overanalyzing each grocery bill is a waste of time.
I do, of course, keep track of my spending, but I've also made my budgeting easier by merging the two categories that overlap a lot – groceries and drugstore. Since my grocery store sells everything you can get at the drugstore (except for makeup) it doesn't make sense to separate these. Instead, I just look for deals in both places and add up the totals to see how much more I have left to spend. I don't overanalyze my grocery bill because there are hardly any surprises; I know how much things cost, so I just shop accordingly and stick to the shopping list.
8. Nothing beats the joy of lowering or getting rid of a monthly bill.
In August, our electricity bill was a lot lower than usual because we were gone for half of the month. All of a sudden, I had a little bit extra and I liked it. So I called my cell phone provider, pointed out that I've been with them for the last ten years, and got offered a cheaper monthly plan. Then I started thinking about those bills that I could ditch completely. My top contenders: an insurance plan that I barely use, but pay for monthly, with a close second – the rent for the storage unit that we'll cancel once we move into our new home.
Why I'll continue budgeting…
If I managed to stay on track and budgeted through a year like 2020, I might as well continue, right? But in all seriousness, life doesn't stop after moving into a new home, and my husband and I will have to buy furniture and decorate, pay off that mortgage, and save for our kid's future in these uncertain times.
To sign off on a more positive note: if you're not budgeting, please start; but if you are, take a look at your old budgets. They will remind you of how you lived, spent, and what really mattered. You will definitely learn some lessons.
Annika Fordell is a freelancer based in Europe. She writes about money, mental health, relationships, and motherhood. 
Image via Unsplash
Like this story? Follow The Financial Diet on Facebook, Instagram, and Twitter for daily tips and inspiration, and sign up for our email newsletter here.