8 Things That Are Most Cost-Effective To Buy At The End Of Summer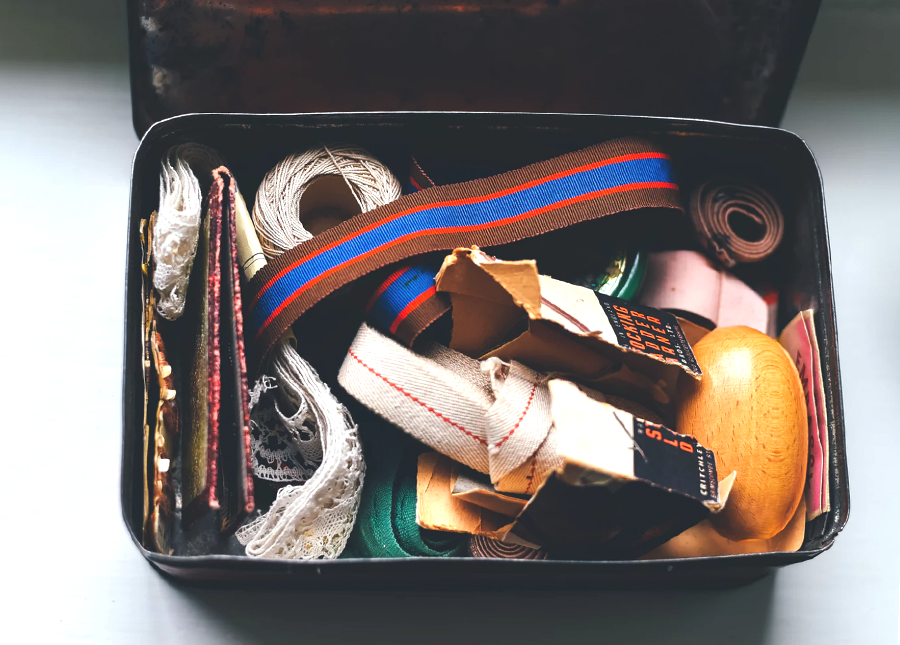 Between "Christmas in July," back-to-school deals and other seasonal sales, it's easy to snag some sweet discounts in the summertime. Here's what to look for — plus, how much you can expect to save.
1. School Supplies and Laptops
No surprise here: In July and August, you can find ultra-low prices on school and office supplies. Staples is currently offering up to 80 percent off school basics, and you can get up to half off gear at Dick's. In September, pricier items like backpacks and fancy binders are likely to go on clearance at Bed Bath & Beyond, Walmart, and Target.
Looking for a new laptop? August and September are the best months to buy, says Jill Caponera, a consumer savings expert for Promocodes.com — though you can occasionally find July deals from stores trying to beat the back-to-school rush. Don't forget to look out for state sales tax holidays through mid-August to save even more.
2. Airfare
"During the third week in August, airline prices will start to drop an average of 10 to 20 percent, compared to summer ticket prices," says Caponera. "The end of August marks the fall season for the airline industry, and with children back in school, ticket demand decreases." For added savings, book your outbound flight on a Tuesday or Wednesday, she says.
3. Holiday Decorations
Feeling festive? Some stores, like Home Depot and Walmart, offer "Christmas in July" sales, where you can snag artificial Christmas trees, lights, and other decor for up to 75 percent off.
4. Outdoor Furniture and Appliances
Late summer months are the perfect time to buy outdoor fridges and grills, dining sets, pool chairs, and umbrellas, as retailers start clearing the sales floor to make way for holiday gear that shows up around Halloween, says Krista Fabregas, retail and shopping analyst at FitSmallBusiness.com. She says to expect 15 to 25-percent discounts at Lowe's and Home Depot as the summer goes on, dropping to 30 percent before fall. "By then, it's pretty picked over," she says. "[Furniture] sets and large items tend to be great deals at 25 percent off. If you find that, you might want to grab it."
5. Air Conditioners
Another seasonal purchase, you can often find deeply discounted ACs toward the end of the summer. Bonus: The U.S. Department of Energy says replacing a 10-year-old AC with a new, more energy-efficient model can save you 20 to 40 percent off your cooling costs.
6. TVs
According to Caponera, TV manufacturers introduce new models in September — meaning that's when you're most likely to get a good deal on older inventory. "[These] will likely be the heaviest discounts available until Black Friday," she says.
7. Mattresses
Labor Day weekend is huge for mattress sales: Last year, you could find up to 60 percent off at Sears, $800 off adjustable base and mattress sets at Serta, and doorbuster deals on budget mattresses at Mattress Firm. Prepare for this year's sales by researching and testing before the sales start, so you know exactly which model you'll buy once it goes on sale.
8. Summer Clothing
It might sound silly to buy summer clothes at the end of the season, but consumer savings pro Andrea Woroch says August is prime time for fashion deals. "There are plenty of warm months left [in many places], and you can always use these clearance pieces as layers through the winter," she says. Last year, Lord & Taylor slashed prices by as much as 80 percent, and H&M, Bloomingdales, and the Gap all offered more than half off certain items.
Read the original article on Grow. Copyright 2018. Follow Grow on Twitter.
More from Grow:
Image via Unsplash