8 Things You Should Only Buy Used, & How To Get The Best Deal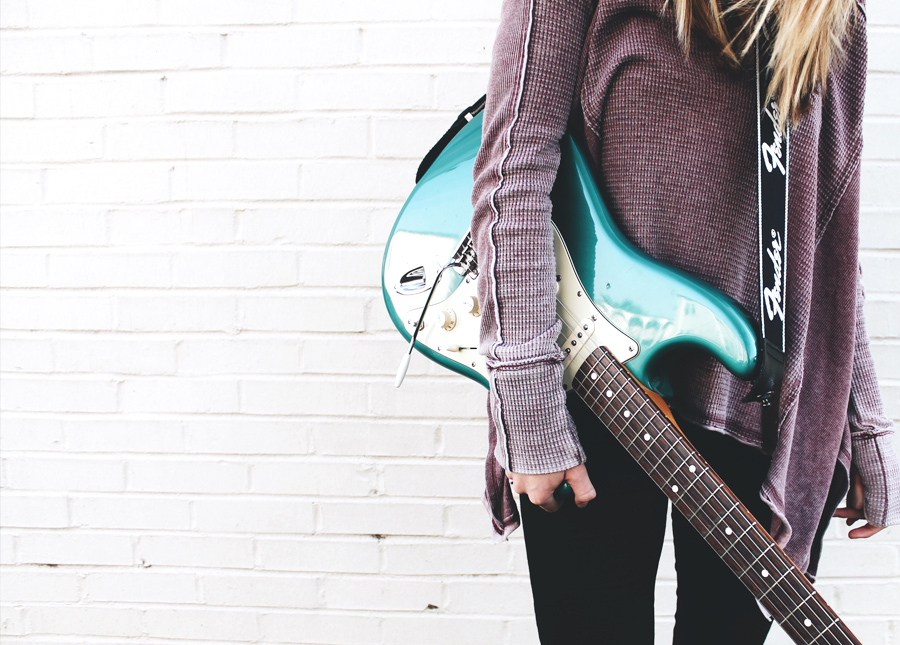 You've probably heard buying secondhand is a good way to save more money. And that's true — if you know how to do it right. That's because it's not smart to buy everything used. For safety reasons, it's wise to stick with brand-new mattresses, certain baby gear, and tires, for example. You'll also want to know the best places to scout out deals, and what to look for to ensure you're not sacrificing quality.
We've rounded up a list of what's best to buy used — and how to do it right.
1. Workout Equipment
Equipment like elliptical machines, dumbbells, and stationary bikes tend to be gifted during the holiday season, or bought in the new year with the intention of regular use. But when resolutions fizzle out (as 80 percent do by February) they often end up collecting dust. Translation: You've got a good chance of finding a gently used one for cheap.
Browse sites like OfferUp.com and Craigslist, plus auctions on Everything But the House. Before you buy, look at the seller's ratings, and ask for several photos where you can clearly see the equipment. If any parts need to be replaced, make sure affordable options are available for purchase before pulling the trigger.
2. Furniture
Furniture buyers change their minds all the time, meaning savvy second-hand purchasers can easily find nice pieces in relatively good condition. Plus, minor imperfections, like light scratches in wood furniture, can be easily remedied with wood markers, fillers, or a paste finishing wax.
Check out OfferUp, letgo.com, Craigslist and the "As-Is" section at IKEA, which typically offers 10% off returns and other slightly damaged items. Some insiders suggest hitting up IKEA early in the week, so you can get first dibs on items that have been returned on the weekend and restocked.per
3. Appliances and Electronics
Of course, you can go the refurbished route. But plenty of appliances and electronics are sold as used because the box was dented at the warehouse or the original buyer returned the merchandise unused without all the original packaging.
On Amazon's warehouse deals (which sells refurbished, pre-owned and open-box computers, tablets, luggage, cameras, and TVs) you can score markdowns of 50% or more. The Best Buy Outlet sells similar items, plus other clearance buys.
4. Cars
Cars depreciate an average of nearly 20% in the first year alone — with half of that depreciation occurring the moment you take ownership and drive it off the lot. That's bad news for original owners — and great news for the rest of us.
Used-car platforms like Autotrader, CarsDirect, Carvana, and Shift make it easy for you to hunt for, compare and test-drive vehicles. Before buying, make sure to review the car's background through a service like Carfax or have a trusted mechanic do a thorough inspection.
5. Designer Clothes
Designer clothing and accessories are typically made to last much longer than the trendiest fast fashion, says Julie Ramhold, a consumer analyst at DealNews. "However, they come at a premium, so you can save quite a bit by shopping used," she says.
Check out luxury consignment sites like The RealReal and Vestiaire Collective, as well as re-selling platforms like threadUP, Poshmark, and DePop. And don't forget brick-and-mortar thrift and consignment shops, where you can often find bigger savings.
6. Gift Cards
On digital platforms like CardCash, Cardpool.com, Raise, Giftcard Zen, and Giftcards.com, you can find gift cards on sale for nearly half the card's value. Just make sure you'll actually use it, so it doesn't go to waste. If the card doesn't work after you buy or it's expired, check the return policy. CardCash, for example, has a money-back guarantee 45 days from the purchase date.
7. Musical Instruments
"If playing an instrument is suddenly on your to-do list, consider shopping used," Ramhold says. "They'll often be much cheaper than buying new, which should give you a little peace of mind if you decide you don't want to be the next Yo-Yo Ma."
Look on Craigslist and eBay, plus music shops in your area, which may have local listings posted. Store employees may also be able to provide some insight on where to shop for used, well-cared-for instruments. To save as much as possible, "level up" as you progress. For instance, consider purchasing a drum pad and a pair of sticks before investing in a drum set.
8. Tools
Unless you're a carpenter or handyman, chances are you won't use your tools very often. And as people may be eager to get rid of that toolbox that's sitting in their garage, you're likely to score a deal on a lightly used wrench set.
In addition to Craigslist and Letgo, check out Home Depot's used equipment sales program, which offers discounted equipment (generally between 20 and 50 percent) that's been expert-tested to ensure it's in good working order.
Read the original article on Grow. Copyright 2018. Follow Grow on Twitter.
More from Grow:
Image via Unsplash