9 Holiday Purchases I Always Make & Regret Later — & 4 That Are Always Worth It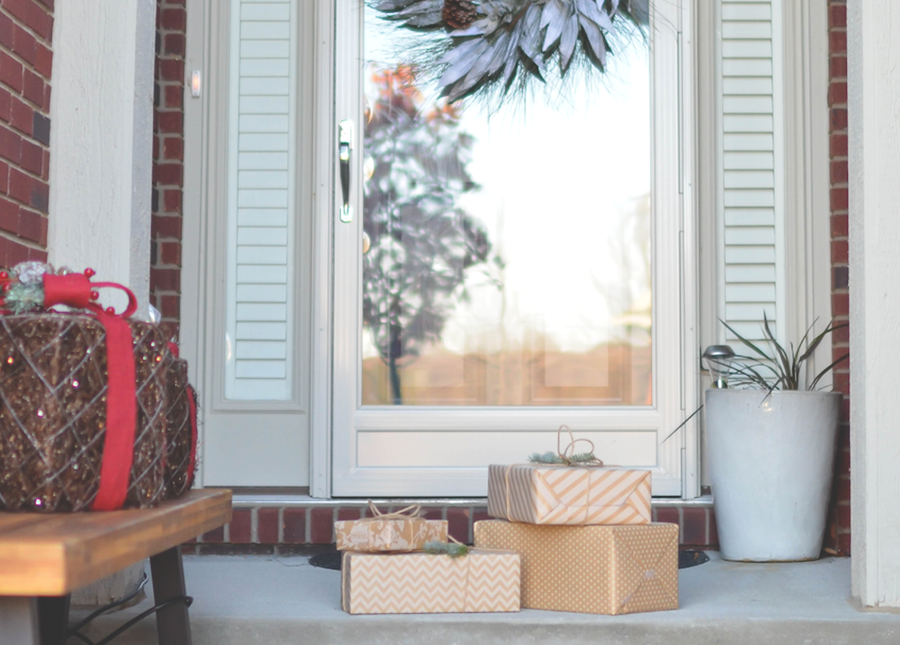 Sometimes, it feels like spending tons of money is as much of a holiday tradition as putting up mistletoe or listening to Mariah Carey. As it gets colder and the days get shorter, I know I'm not the only one who goes outside the margins of my generally careful budgeting for holiday goodies in the spirit of the season.
And while some purchases consistently bring me real joy and cheer, many often end up being ones I regret come January 1. Here, in no particular order, are all the holiday splurges I've tended to regret once that ~festive cheer~ has worn off — followed by the handful of purchases that have always felt worth it for the happiness they bring.
Holiday Purchases That Are Never Worth It To Me:
1. Turkey. I have lived through two decades of Thanksgivings and I feel like that's a sufficient amount of time to say this: I hate turkey. But every year, when the holidays come around, I always feel obligated to purchase an adequately sized turkey for Thanksgiving. And every year, I'm full of regret at having 1) spent money on something that tastes awful; 2) wasting the oven space; 3) wasting future fridge space on leftovers I don't even like.
2. Trader Joe's holiday-themed snacks. Some of these are genuinely delicious, but most of them are just normal snacks infused with peppermint, and I don't even really like peppermint, but yet, I see the festive wrapping and every TJ's snack item is >$4, so why not?
3. Eggnog: I realize this is an unpopular opinion but eggnog has a weird consistency, a weird flavor, and is only passably delicious with alcohol in it — and even then, I'd far rather take some Bailey's with ice or spiked cider for my seasonal beverage of choice.
4. Bad gifts: I like to think that the majority of my gifting purchases are well-thought-out, appropriately budgeted for, and tailored to the recipient's taste, but every year come Christmas, there's always the extra few gifts one ends up buying at the last minute, whether it's that office Secret Santa exchange or your brother's girlfriend showing up to Christmas dinner unannounced. Due to the lateness of the purchase, I always end up giving something impersonal and awful and probably useless in the long-term (like a ~festive~ Bath & BodyWorks gift set), but between a rock and a hard place, go with the un-moisturizing lotion that smells like candy canes, amirite?
5. Sequined Outfits. Y'all, I so want to be the girl who prances around in adorable sequined minis as she rings in the New Year, but I have yet to find a glittery holiday outfit that doesn't chafe my underarms, leave a trail of sparkles behind me (I am still finding sparkles in my carpet from a gown I wore A FULL YEAR AGO), or generally flatter me in any way, but right on cue, every December, as I start planning outfits for holiday events, there's a little voice in my head that goes, "but…have you considered glittering in gold?" It's never worth the chafed arms and months of vacuuming.
6. New Year's Eve Covers: Admittedly, I only did this once, but it was such a godawful experience it scared me off NYE fun for LIFE. A couple years ago, being the first NYE we spent in the same city together, the boyfriend and I each spent upwards of $120 on tickets for a fancy holiday party downtown that promised a lavish open bar, holiday swag giveaways, a photo booth, and a six-tiered dance floor. We waited in line for an hour, finally got inside to find people puking in corners, the "open bar" being basically many bottles of bad wine and a vodka-cranberry drink cocktail that was 98% cranberry, and the whole thing was broken up at 12:30 after a fight broke out over the swag giveaway. And this is to say nothing of the 50% Uber surge prices, the long lines, the pregaming alcohol, and the drunk food we treated ourselves to compensate for the awfulness of the night. We've stayed home and saved money ever since.
7. Black Friday purchases. I'm (at least) smart enough by this point not to set foot in an actual store, but every year, in my post-Thanksgiving food coma, I wake up Friday morning, hop on the internet, and emerge three hours later in a consumerism-induced fugue and several hundred dollars poorer. On an annual basis, I realize the sales only get better as we inch through December and therefore rushing to spend on Black Friday sales was largely a pointless endeavor.
8. Calendars, Planners, and Other Future-Year Gear: One of my resolutions is always to become that person who puts their bullet-journal outlines on Instagram, and I think the longest I've ever stuck to actually putting things on a physical calendar is the second week of January — but it doesn't stop me being tempted by every Paper Source sale in hopes that ~this~ is the year I'll finally be that girl who documents her life in a Kate Spade planner.
9. Gym memberships/general fitness expenses: This one is more technically a post-holiday purchase at this point, I know I far prefer outdoor walks to indoor gyms and things like hot yoga and Soulcycle makes me sad inside. But it never stops me from emerging from a pool of self-loathing and holiday stress eating by trying to become the MOST FIT PERSON EVER come early January and spending money on a new Crunch membership or a Soulcycle multi-class pack deal. Within a few weeks, I'm back to walking outside while my gym access pass languishes at the bottom of my dresser.
Holiday Purchases I Never Regret
1. Flights Home: My flight home to India is costing me more than a month's rent, but having not seen my parents in over a year, it's a price I'd gladly pay to spend time with the family — even if it's several hundred dollars over what I'd pay at any other time of year.
2. Staycation Supplies: …but conversely, this Thanksgiving was one I spent largely hunkered down with my partner, cooking elaborate meals, watching old movies, and drinking gin mules. Even though there were obvious costs to cooking daily five-course meals, it felt well worth it to skip out on the airport lines and general travel hustle, and made me feel way more rested and prepared to survive the brutal finals season that came immediately after it.
3. Seasonally Scented Candles: So, I live in Palo Alto, California, where even in December, it's possible to spend time outdoors with just a thin sweater and greenery everywhere (the palm tree kind, not the evergreen forest kind). It's hard to feel seasonal when it still looks like summer outside. That's until I discovered well-made scented candles that can make my entire apartment smell like a balsam grove in Minnesota with minimal effort. I love lighting one while I'm studying or cooking dinner, just to feel — even for a moment — like it's a white Christmas outside after all.
4. Gifts — for other people, and myself. I love — seriously love — giving gifts at the holidays, and will often buy things all year round with specific people in mind, and I spend all year quivering with excitement at the thought of that person's face when I can finally give it to them. I rarely regret spending money on well-chosen presents. In recent years, though, I've also made it a priority to get myself one thing — just one — at the holidays. (I even get it gift-wrapped.) These "self-gifts" generally go beyond necessities to something fanciful or whimsical — something I wouldn't normally splurge on, but that brings me joy. Last year, it was an Instax camera that's brought me far more joy than the $60 I spent on it; this year it's an aromatherapy massage. It may sound silly or self-indulgent, but the holidays are a time that places so much emphasis on being with family and spending money and effort on other people. In the midst of all that, taking a moment to be with yourself, to reflect on the year and treat yourself for everything you overcame, and to remind yourself that you deserve all the love and care you're giving to other people, too, is priceless.
Meghan Koushik is a cheese enthusiast and law student in California. You can find her on Instagram and Twitter.
Image via Unsplash