9 Personal, Actually-Thoughtful Gift Ideas That Cost $15 Or Less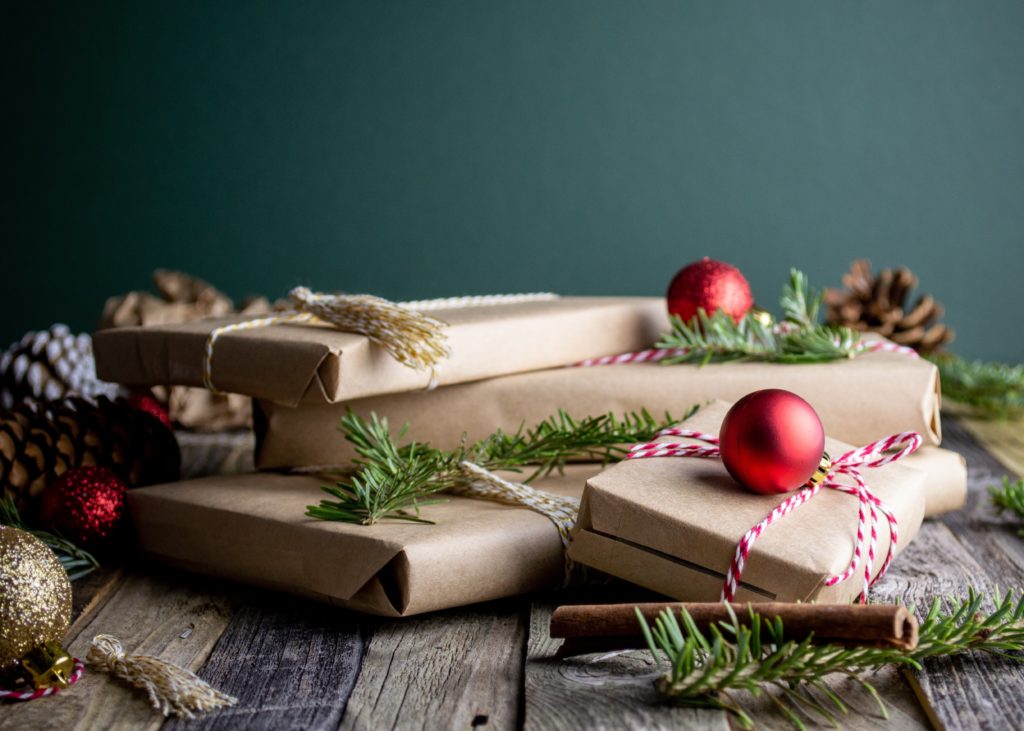 When the holiday/Christmas season is upon us, ignoring advertisements becomes difficult. Whether you celebrate the advent or not, it's nearly impossible not to be bombarded by commercialism. Retail stores put up their own Christmas trees, subway stations paste lonesome decorations on the underground pillars. When I lived in London, the streets were in full Christmas bloom by mid-October — forget about waiting for December. It appears that the classic 25-day countdown doesn't exist anymore. 
I understand the holidays are nerve-wracking; I can become extremely overwhelmed with my annual income come December. But the credit card debt to please consumerism just isn't worth it. The easiest way to save money on gifts during Christmas is to plan ahead. For some of us, this means starting a holiday budget in the summer — and for others, it means getting creative with the gifts to be as low budget as possible. And if you don't have an abundant discretionary income to spend on Christmas, putting in the extra time is the way to go.
I have broken Christmas down into three categories with gifts that would be affordable and appropriate for anyone's budget. Combine a few of these cost-efficient options into a holiday bundle:
Hospitality-based gifts
If you feel like this category doesn't apply to you because you're not qualified to be in the kitchen, think again! Not all of these gifts involve cooking. Gift a person in your life who loves their kitchen and being hospitable. 
1. Put together a spice blend.
What does this person love to cook? Are they a crockpot aficionado? Ask for their favorite recipe, and layer spices in a mason jar for them. Give them multiple jars so they can cook their favorite stews with ease throughout the bone-chilling month of February. My local dollar store sells a pack of 10 mason jars for $4, and you can purchase an abundance of spices from the bulk food store for pennies on the dollar. Here's a quick guide to some "copycat" DIY spice blends. Cost of gift: under $10.
2. Buy a tea towel.
I love decor, and I love my kitchen. Cotton tea towels with a cute printed motif on either side are a wonderful gift for the Apartment Therapy-obsessed home cook in your life. I've easily found a pack of two for $6.99 from H&M Home. Cost of gift: $7-14.
3. Cook a batch of specialty popcorn.
This does require a bit more skill in the kitchen, but it's also a super cheap gift to give in large quantities, which is especially handy for office work parties or people with large families. Here are some super easy gourmet popcorn recipes, like buffalo spice and garlic bread. Add up the number of people you need to give a gift to, and buy an appropriate amount of cellophane bags to package the popcorn in. Cost of gift: under $10.
Easy DIY Christmas gifts
I need to reinforce that making a Christmas gift does not correlate with being cheap. As long as you put thought into the gift, you can go above and beyond with your own creative skills, no matter how limited they feel to you. 
4. Frame a recent picture of you and a friend.
Especially a picture from a recent night out! I don't have any recent photos printed because they're all on my phone. A pack of premium photo paper starts at $12.00 from your local department store. You can thrift the frames or purchase inexpensive ones from the dollar store. If you don't own a printer, you can ask a friend or local library if they'll assist you (or print for around $1-2 per print at a Staples or FedEx office). Cost of gift: $12-15.
5. Homemade face masks.
Vegan and cruelty-free face products are on the rise in the makeup industry. You can get creative with the jar that you store them in (bonus: if you have leftover mason jars from the spice mixture, repurpose the jars here!). You can have fun sourcing the ingredients from your own kitchen and getting creative with the decorative labels for each jar. A favorite recipe of mine: 2 tablespoons aloe vera gel + 1 teaspoon matcha green tea powder. Cost of gift: It varies. 
6. Homemade animal treats.
Our furry friends can take up a large chunk of our budgets. The less money someone in your life has to dedicate towards their pet, the more money they have to invest or put towards their next goal. It may not seem like much, but many of our animals feel like members of the family, and I'm confident that your friend or family member will appreciate it. Cost of gift: It varies.
Practical gifts
I would highlight that the practical gifts need to accurately target the people in your life who'd benefit most from you lightening the load of "adult" costs in their budget. 
7. Gift transit fare.
If you can absorb the high cost of transit, you can gift them transit fare for the month of January. The recipient could then use the money they budgeted for transit on themselves come January, and that's the best gift of all! Of course, you'd only need to purchase a transit pass for the amount you can afford — but for many people, every little bit matters. Cost of Gift: Depends on your area.
8. Oil-blotting wipes.
Perfect for a friend on the go with combination skin and a jam-packed schedule. These wipes can be stored easily in a bag and do the perfect job of wiping away dirt off our skin. Check your local drug or beauty supply store. They vary in price, too. Cost of Gift: $4-14.
9. Lip balm.
Especially if your gifting someone who experiences harsh winters! Lip balm is easily misplaced, but no one should go a winter without it! Cost of gift: $3-4 from your local drug store.
Being a frugal gift-giver doesn't mean being cheap!
Remember, as the gift giver, you don't have to be obvious in your frugality with what you give the other person. Of course, you won't glue macaroni to a picture frame and pass it off with a sly smile. Simply put, we must debunk the Christmas myth that pushes us to believe we must spend hundreds of dollars per person, or we don't truly care about them. Happy Holidays!
Marisa is a Toronto-based writer. She enjoys small-plate restaurants, Toronto's West End, and interior-decorating.
Image via Unsplash
Like this story? Follow The Financial Diet on Facebook, Instagram, and Twitter for daily tips and inspiration, and sign up for our email newsletter here.