9 Thoughts I Have Every Year During The Nordstrom Anniversary Sale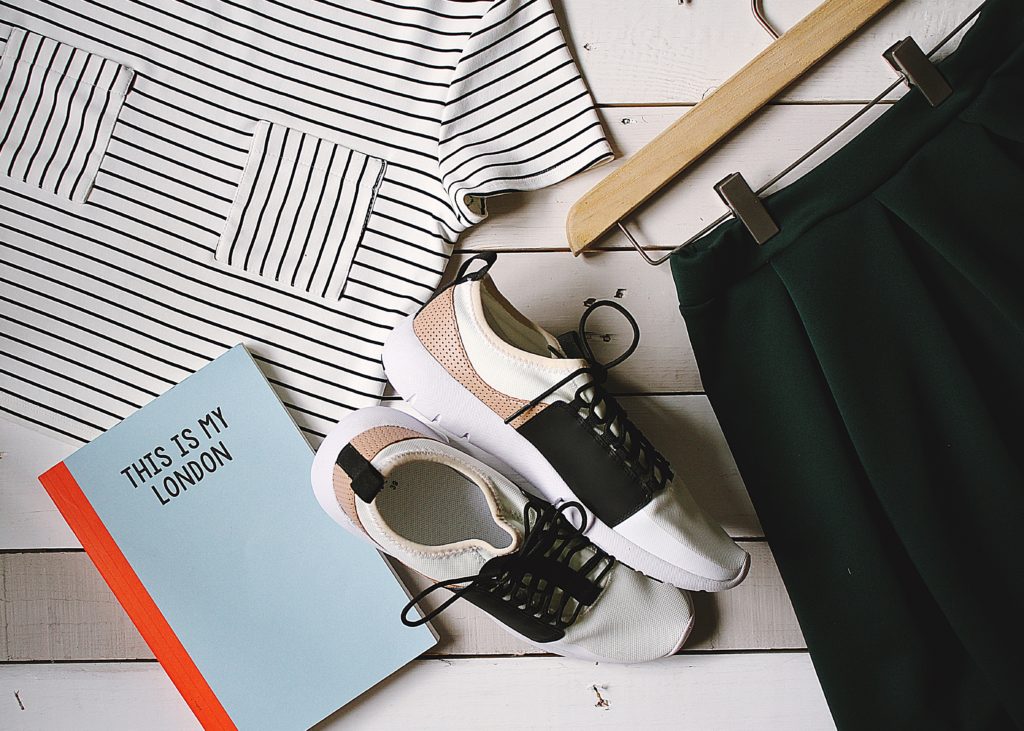 "I love a good sale." -Basically every single person on the planet
We love sales. There's something about the rush of finding the perfect item in the exact color you were hunting for, and even better if it's 60 percent off! No one dislikes that feeling (and if you somehow do, call me, because I'd love to know why). 
Yet I'm finding that major sales, particularly large and heavily publicized ones, are starting to make me feel a bit, well, icky. Amongst the email marketing, influencer product-swilling, Prime Days, and holiday blowouts, I've started to get the creeping sense that we're wading into an all-new level of grossness when it comes to marketing and consumerism. 
No sale can toy with my emotions quite like Nordstrom's annual hoopla — the pinnacle of hyped-up retail "events." I've kept tabs on my various thoughts throughout the sale this year, and I'm doing the only sane thing a young millennial would do: sharing it with the internet.
1. "Great, I know what every fashion blogger on Instagram will be talking about for the next month."
At some point during the month of July, I get a pesky reminder in the recesses of my brain that, ah yes, the Nordstrom sale is coming. It probably occupies the spot where my six years of Spanish class knowledge once resided. Don't worry, every fashion blogger immediately confirms that YES, the sale is almost here, and the deals are going to be amazing. But like any person who believes she is above the siren song of steeply discounted material goods, I play it cool act like this whole thing is a nuisance. 
2. "Wait, that's actually cute."
Then come the try-ons. Are they all 30 Instagram stories long? Yes. Do I watch them all? Yes. Do they include the same assortment of items? Yes. 
I flip through these casually. It's the online shopping equivalent of telling the sales associate, "Oh, I'm just looking, thanks." I'm nonchalant. I'm uncommitted. I'm flying above the need to buy, buy, buy. 
Then I see a blogger style the same jacket I've already seen six others try on. But this time is different. She's styled it way differently, and I can suddenly see myself in that jacket. It has become the jacket that will turn me into the confident, chic, sophisticated woman I aspire to be. I need that jacket.
3. "I MUST HAVE EVERYTHING RIGHT NOW."
Sweaters, coats, booties, jeans, capes, leggings — I want it all! I start saving links left and right for turtleneck sweaters that would look so cute come fall. As if this shopping frenzy weren't ridiculous enough, I live in Florida, where I have approximately two days a year that require long sleeves, much less sweaters. Reason and practicality are out the window at this point.
4. "Wow, these $250 jeans are marked down to $166.90? How can I pass up a steal like this?"
Never mind the fact that I've never spent more than $70 on a pair of pants in my life. Who can say no to a pair of designer jeans at this price? This may be my only chance to EVER own a pair of pants like this. At that price, they must be life-changing pants, right??
5. "I totally should get the Nordstrom credit card."
Now that I've found the [insert random article of clothing] that's going to turn my whole life around, I can't run the risk of it selling out before public access to the sale opens. Would it really be such a bad idea to open another credit card? I'll just use it this one time each year. Honestly, this would be good for me. I'd be increasing my credit limit! Who cares that the APR is 25 percent? I'm never going to pay interest. Oh my god, and there's no annual fee?! 
6. "How have I clicked through 50 pages of sale items over the course of two hours and yet have nothing to show for it?"
My muscles are stiff from not moving. My thumb is tired from scrolling. I can't remember what day it is or where I am. Shopping is supposed to be fun, and I was so excited about this sale. But I can't decide which pair of ankle booties is worth busting my budget for. If I'm going to break my budget, this is the time to do it, right?
7. "Okay…this level of rampant consumerism is gross."
All the excitement and sale giddiness are gone. They're replaced by total disgust. I'm completely disillusioned with these influencers, who I've come to think of as my internet friends (don't lie — you probably think of them that way, too). Why are they encouraging us to shop like crazy people? Why is this all they're talking about? Why are they trying to convince me I need to buy this pair of faux leather leggings when they could be spending time with their dog/partner/kids/friends? 
8. "Maybe it's time to put down my phone."
I've wasted hours of my life, and I have purchased nothing. And maybe that is okay. I've already used up a good chunk of my clothing budget for the month. As much as I want that cute camisole, I don't think I'll feel good wearing it if I knew I broke my budget for it.
9. *sigh* "They're just clothes."
Shopping can be really emotional for me, as it can for many people. Of course, I shop to feel good. Of course, I appreciate beautiful clothes that are made well. Of course, I want to look and feel like the badass woman I aspire to be at all times. 
The problem is when I'm forgoing experiences to scroll through deals on my phone. The problem is when I can't control myself and my spending. The problem is when I lose sight of my long-term goals for the rush of buying a new purse at a discount. The problem is when I forget that they're just clothes. 
Shopping will always be something I get enjoyment out of, and I won't stop shopping the major sales as they come around. The bloggers will continue to chatter, and I will still comb their feeds for outfit inspiration and recommendations. Yes, I might even buy something from the Nordstrom Anniversary Sale.
What I'm letting go of is the idea that I need to shop simply because things are on sale. I'm refusing to let myself get anxious about an item selling out or not getting something at the biggest possible discount because I took the time to evaluate the purchase. Whether I buy those black loafers or not, the world will keep turning. The sale will end, and things will go back to full price. But I will still be clothed, and I will still be me. 
Claire Cole is a Midwestern native currently living in sunny South Florida. When she's not creating marketing campaigns in her day job, she's reading every book she can get her hands on and trying new baking recipes (to varying degrees of success). Feel free to say hi on Twitter (@claire_cole18) and Instagram (@claire_cole18).
Image via Unsplash
Like this story? Follow The Financial Diet on Facebook, Instagram, and Twitter for daily tips and inspiration, and sign up for our email newsletter here.