9 Under $9: Bargain Beauty Products That Actually Work As Well As The High End Stuff

Yes, it's's very possible to get a luxe look, for far less.
Contrary to popular belief, you don't need to break the bank for bomb skin. 
All overused cliches aside, can we talk about lesser-known products that are both extremely affordable and super clutch in achieving clear and healthy skin? As a woman who has experienced every level of skin issue — from blemish-free skin up until 19 to problematic skin and adult acne due to hormonal changes in my 20's, to random skin reactions to climate change, water "hardness," and even multi-vitamins — I have experienced it all. I've also paid the price when trying to find a solution, only to find out that "less" is indeed more. Not only are my facial finds skin savers (and money savers), some of them are dermatologist approved by my actual doctor, as well as friend, family, and beauty-expert-approved, from those I've referred these products to.
The best part? You can find them all at your local drug store, grocery store, online, or at Trader Joe's or Whole Foods.
Check 'em out below!
1. Nano Facial Steamer — $8.99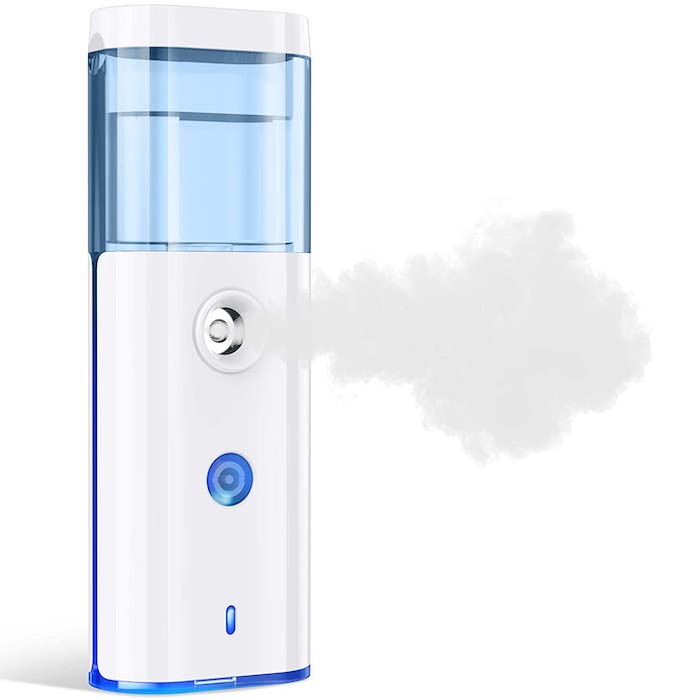 One "tiny tank" of this micro steam machine equals the moisturizing power of 20 hydrating face masks. Let's start there. 
This mini face steamer and spray are perfect for hydrating your skin on the go. It's pretty self-explanatory; it gives you the effect of a humidifier and facial steamer, via a spray. Plus it boosts the absorption power of your favorite skin creams and serums so that you get the maximum effect from your favorite beauty products. I'll admit, for the price, I was skeptical of this product at first. It almost seemed too good (and too cheap) to be true. But one full use has already paid itself off immensely, for me. I absolutely adore this mini machine, and I use it both on-the-go and at home. You can find it online at Amazon, here.
2. Vaseline Lip Therapy — $1.99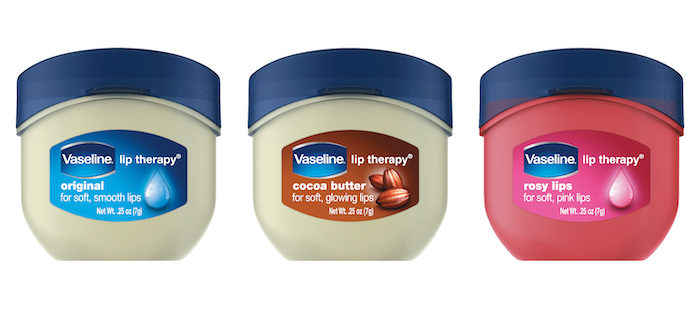 As the saying goes, "Good things come in small packages," and this mini Vaseline Lip Therapy is no exception. I know what my fellow budgetnista is already thinking, "Why pay $1.99 for a tube that small when I can get a jumbo tube or jar of Vaseline for a dollar more?" Wrong! Vaseline's Lip Therapy is not the same as regular Vaseline jelly products. It is extremely concentrated and much thicker in consistency and more effective for hydrating your pout while keeping them super moist and flake-free. Plus, its use is not limited to your lips. You can also use it for spot treatment on dry patches of skin. This includes the creases by the sides of your nose, pesky dry eyelids, chapped cheeks, etc. Trust me, you'll love it. You can find this at any drug store or grocery store.
Editor's Note: If you opt for the "Rose Tinted," version of this product (same price, but with a blush tint) it doubles over as a nice pink lip gloss, and gives your skin an extra "rosy" color and undertone — perfect for skin that is flushed out in the cold season.
3. Beauty Probiotic Shot — $2.99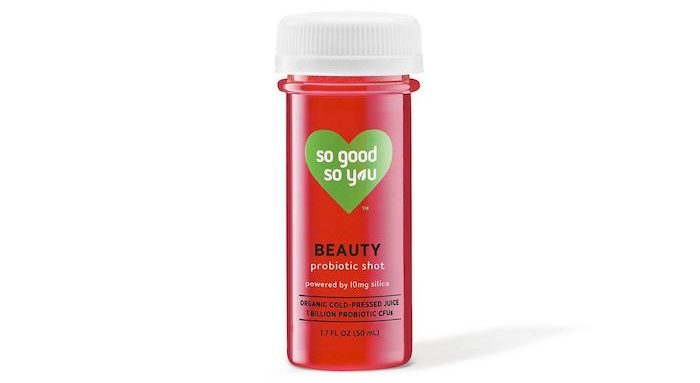 Good health starts from within, am I right? Now, as a person who is prone to breaking out at the slightest change to my skin and diet routine (including biotin and other vitamins), I've always been skeptical of taking vitamins. While I know they are good for me, they wreak havoc on my already sensitive skin. However, I've learned to counter this by taking a daily women's vitamin gummy every other day (or sometimes, every two days), instead.
However, what I do allow myself to take daily is a beauty probiotic shot from "So Good, So You." For starters, since it's a liquid, it absorbs into your bloodstream faster, and more effectively. Secondly, it is great for building collagen naturally, and you will both see — and feel — the change in your skin's elasticity when used regularly. Next, since it's a probiotic, it also helps get your body "moving" and removes toxins by promoting regularity both gently and healthily. And last, it tastes good! You can get yours at Target, Trader Joe's, Whole Foods, or any other grocery store.
4. Jasön Vitamin E Oil For Skin — $6.97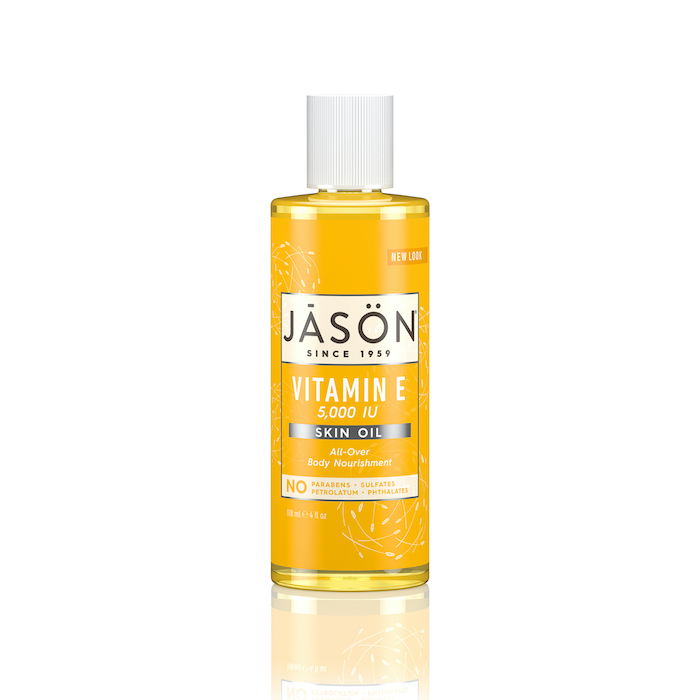 I am obsessed with this oil. It is light; so if you have oily skin (or sensitive T-zones), don't worry, as this shouldn't break you out. Also, though light, it is extremely potent, since it is pure Vitamin E. It still gets the job done of repairing and hydrating dry skin, as would a thicker, more heavier, oil would. You can also use it in your hair, for any thinning areas! A little bit of this goes a long way, and you will feel — and see — the glowing and moisturizing results of this almost immediately, minus the clogging of pores. You can find this at Walmart, The Vitamin Shoppe, or Trader Joe's and Whole Foods, easily.
5. Lily Of The Desert Aloe Vera Gel — $3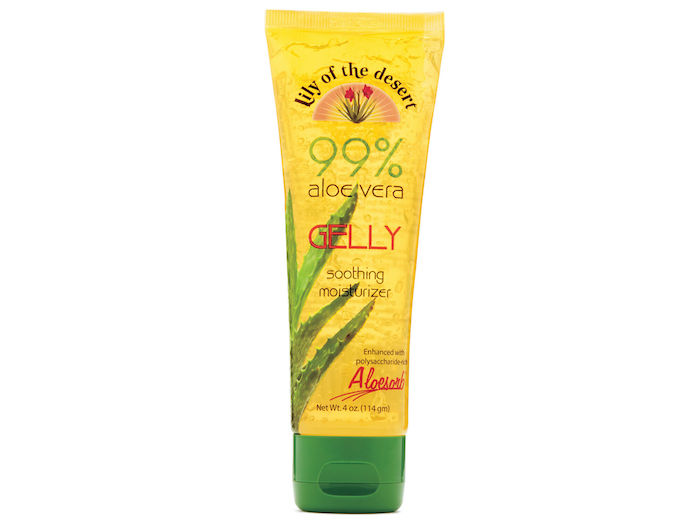 If you're not hip to aloe vera yet, then what the gel are you doing? Aloe vera gel is insanely moisturizing for the entire body, and not just the face. It's not too sticky either (although, if you do feel like it's too "tacky" to the touch for your taste, you can cut the stickiness down drastically by applying the vitamin E oil as a base.)
Aloe vera is a natural plant, and most pure-form aloe vera gels are available for pretty cheap. That means you can get quality minus the added preservatives. Aloe vera also has the ability to repair damaged skin, so if you burn or accidentally cut yourself, apply this gel to help heal your wounds. While I'm not particular to any aloe vera gel in general, I do use the one above (Lily Of The Desert), or I'll look for any gel that is also minimum 99% Aloe Vera. You can find these at Trader Joe's, Target, Walgreens, or any other grocery store.
6. Nivea Creme (Face) — $0.99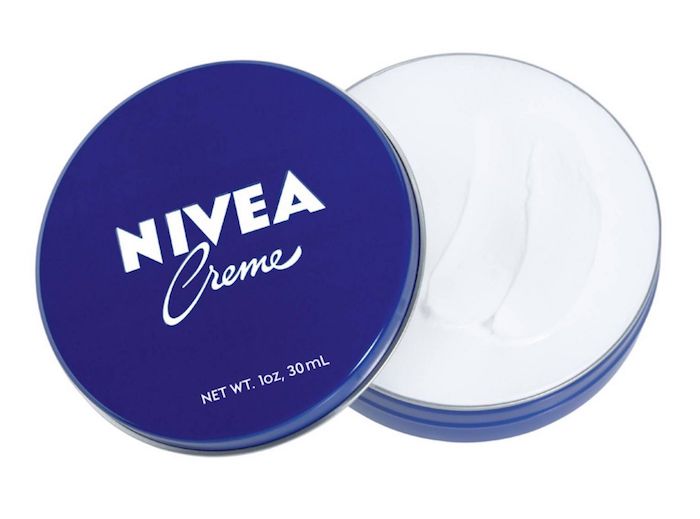 *Editor's Note: This is top three, top tier in my skincare arsenal. I mean it! And it's less than a dollar at Target— how often does that happen?!
Sometimes old school is the best school, okay? I have spent upwards of $50 for a good moisturizer and trust me, that's on the lower end compared to what my friends have spent. And yet, nothing even comes close to helping to hydrate and moisturize my skin as much as Nivea's Face Cream. The consistency is nice and thick, yet not oily. If you are prone to breakout, this is still safe to use, as it does not clog your pores.
For wintertime, I'll often use this cream both night and day, with a lighter application during the day, since my skin is usually still moisturized from last night's application. However, this cream is so good, that year-round, I'll only need to use it once a day, and opt for no-cream or a lighter cream, for the other parts of the day. You can find these at any local drug store or grocery store. Target offers them for $0.99 but other stores sell them for even less. I have no clue why it's so cheap, and I fear one day the secret will get out about this one, and inflate prices. But for now, enjoy this steal of a deal, and know that my dermatologist also approves, and two of my friends (of varying ethnic backgrounds and skin types) approve! Oh, and one was a beauty editor, so she would know!
7. Bragg's Apple Cider Vinegar — $2.99 / 5.99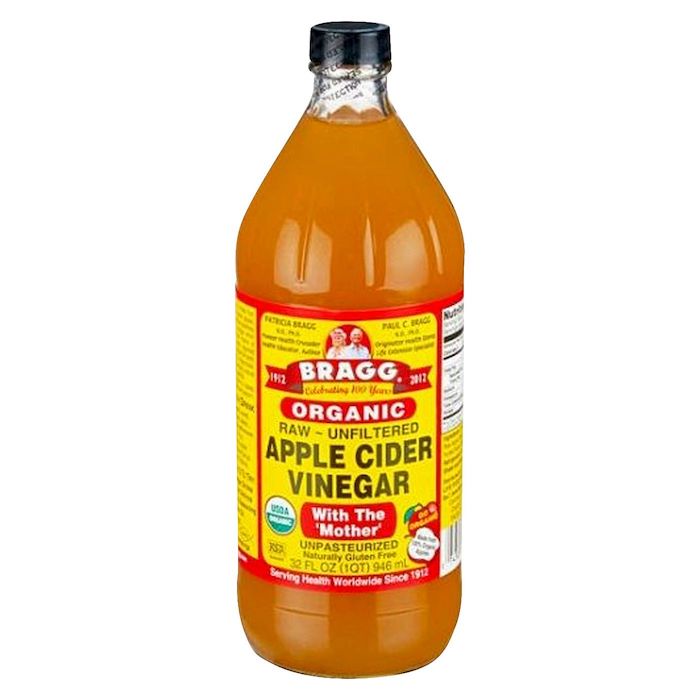 I don't know about you, but when it comes to already dry skin, witch hazel can be more of a curse than a cure. With that said, we still need to find a way to remove "the day" off of our skin, including removing makeup, outside debris, and just the overall "soot" that sticks to your skin, if you live in the city. One way I do this is by taking a cotton ball and placing a little bit of raw apple cider vinegar (ACV) onto it. Usually, I do this by placing a cotton ball over the cover of the ACV bottle, turning it over, and wetting it quickly. Next, I place the cotton ball under running water for one second, to dilute the vinegar. Last, I wipe my skin off of any additional debris or makeup, similar to how I'd use witch hazel or any other astringent. This is a natural way to remove gunk from your skin, without fear of over-drying. I prefer this brand because they are organic and have been around for generations. You can find Bragg's brand at Trader Joe's, Whole Foods, or Target. Depending on the size (16 oz or 32 oz) the price will vary.
Editor's note: While the smell of ACV will immediately dissolve upon rinsing if you simply can not even take the scent to begin with, try rose water or rose water wipes for makeup removal. You can also rotate between the two, as rose water is gentler than ACV, but also serves as an equally effective face toner or astringent.
8. Baby Shampoo — $3.99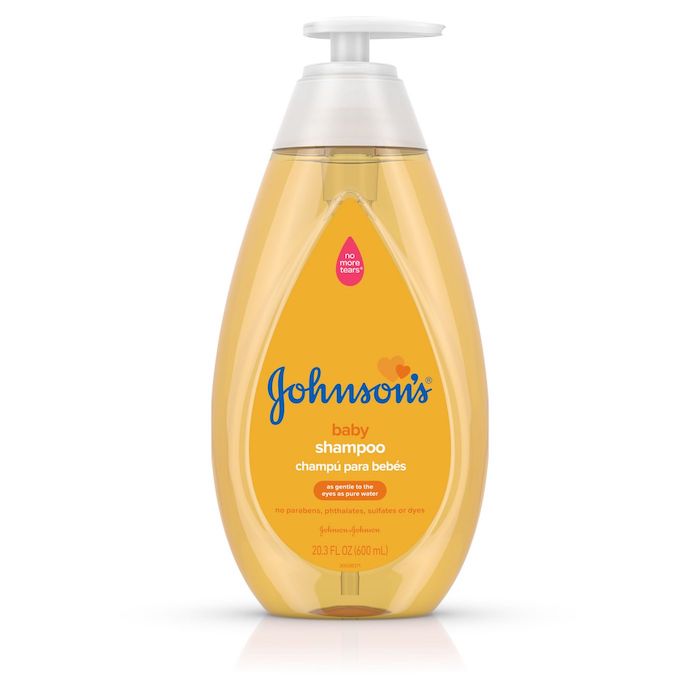 This is probably the #1 beauty and facial product that I'd recommend. You will thank me later. Trust me.
Yep, baby shampoo. My daily face wash is baby shampoo. Not even baby body wash. And this is doctor approved. So here is how this amazing hack works:
Years ago I developed a stye on my eye. I worked in retail, at the cash wrap, and apparently, if you don't wash your hands a million times a day, and you accidentally touch your face, you will get a stye. I went to the doctor's office and they prescribed me one thing – baby shampoo. Why? Because it's "tear-free" and is allowed around — and in — your eye, without any type of burning or damage. Plus baby products are just overall A+ for sensitive skin. 
Well, not only did my stye clear, my face was glowing; it constantly had this "clean" feeling without the extra "stiff face," that comes with harsher, adult face washes stripping your skin. Since then, I've incorporated baby shampoo as my face wash for years and it is also the best eye makeup and mascara remover because, when paired with a washrag, it removes everything and it never burns your eye, in the event that any of the wash seeps in there. Plus, it allows you to get within proximity of your eyes, without fear of damage. Again, the reason why my doctor advised baby shampoo over body wash is because baby shampoo is "tear-free" and ultra-sensitive on the skin, but is equally as effective as any other cleaning agent. You can find these at any local drug store or grocery store. You do not have to get a designer brand, as generic will also do, so long as the ingredients are the same.
9. ArtNaturals Vitamin C Brightening Serum — $6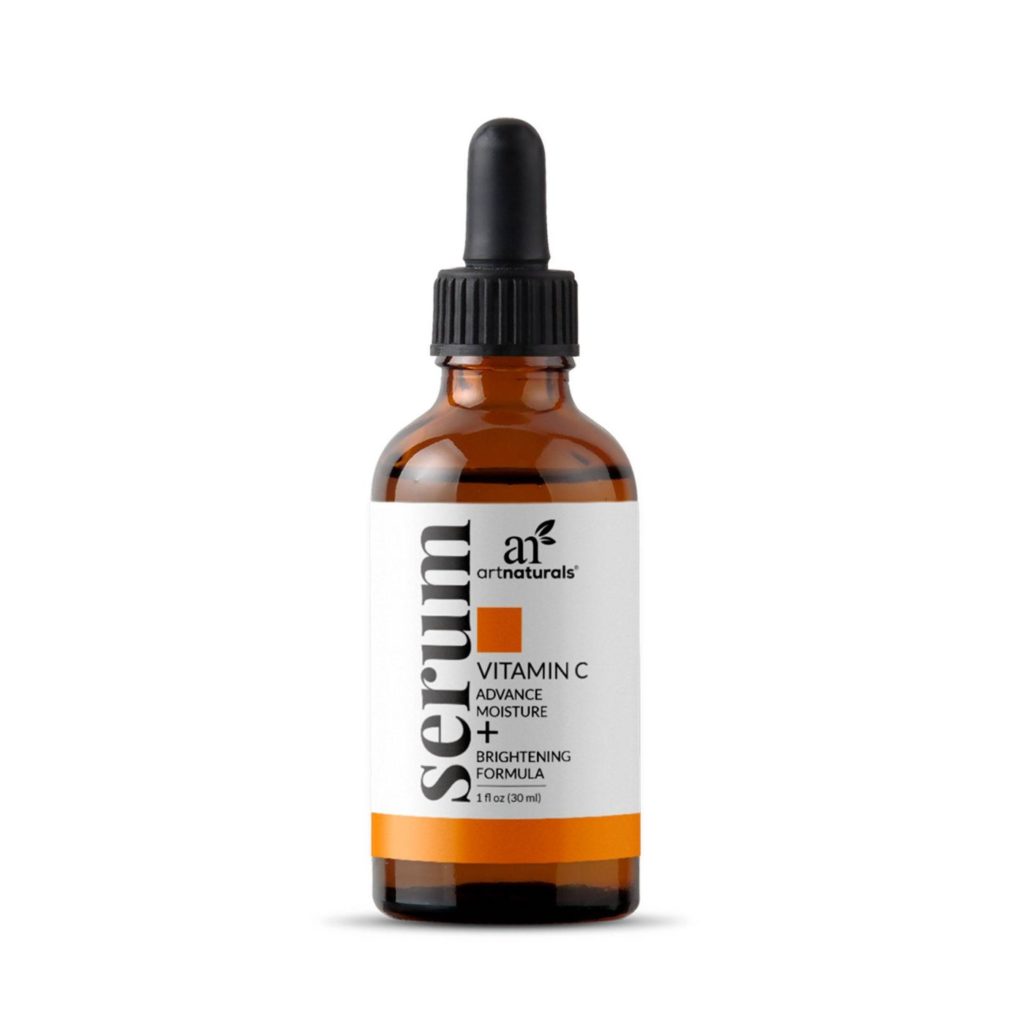 While this phenomenal serum sells for about a dollar more than the deals listed (when purchased as a single item), I always buy it in a trio pack — which only sells for $17.99 for 3 bottles (averaging about $6 a bottle). I'm telling you all, get this triple threat of a pack, which includes the vitamin C serum, hyaluronic acid, and retionol oil. Plus the kit includes easy to read instructions for when to apply.
Remember, with the winter comes less sun and sunlight. So on top of taking Vitamin D to supplement for the loss of light, it's also important that we take Vitamin C for both immunity, and skin health. This Vitamin C serum promotes radiant skin and the natural dewiness and glow that you'd often get from a day out in the sun, without the much-missed heat. Plus, it is also a superb skin brightener; just pair this with your primer before applying any makeup, for a healthy-looking skin boost. You can find this at Wal-mart or other similar grocers.
BONUS
: 
Various Tea Bags — Any >$9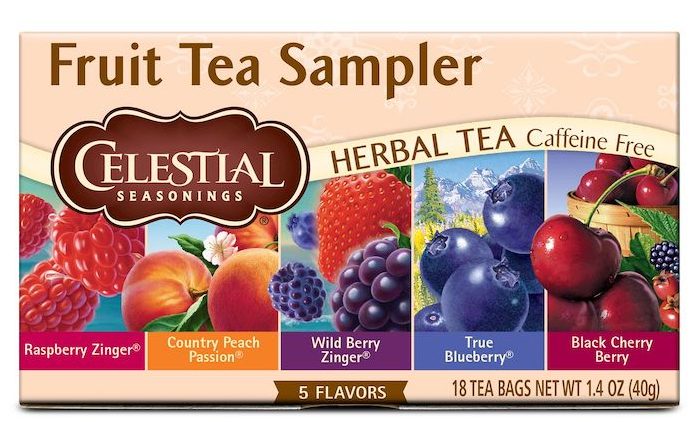 Tea for two, and two for tea. If you get extremely dry eyes during the winter, this is the cure for ya! My eyes have gotten so dry in the past, that my lids were discolored and "alligator" texture dry (sorry for the description, folks). It felt like sandpaper on my eyelids, to the touch. I went online and found out that if you placed tea bags on your lids, it would give it a hydrating boost. Boy, was that site right! Since then, the second I start feeling like my lids are getting itchy and scratchy, and the texture is becoming more course, I actually use my used, steeped tea bags, and place them over my eyes. I pair this with a rung out rag of hot water, to keep the bags in place, as well as promote additional steam, and also create a small spa effect. After about 15 minutes, I gently dap off any excess water and place the Vaseline Lip Therapy to lock in moisture. You will usually "feel" results immediately, but if your lids are super harsh and dry, it may take 24-72 hours to actually see results.
While you don't have to use a specific tea, I find camomile tea to be nice to the eyes. However, I've used any tea that I've had on hand, and it's worked just the same!
Image via Unsplash