A Brutally Honest Breakdown Of Military Pay And Benefits (From An Active Officer)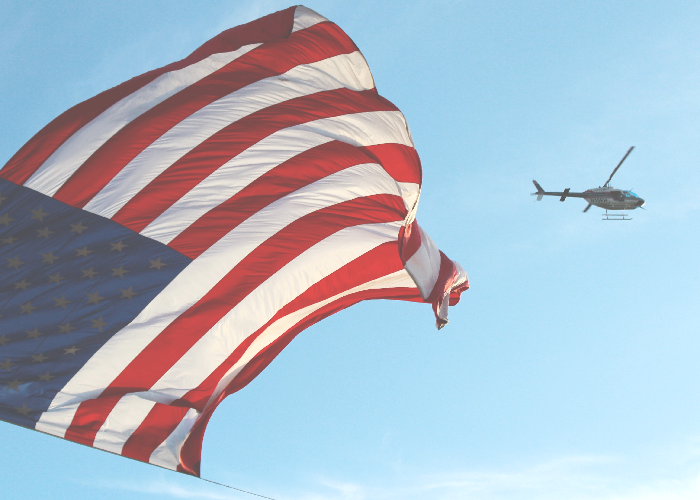 Upon reading the article "Why I Considered Joining the Army to Repay My Student Loans," I felt the need to address a few misconceptions about a career as an active duty officer in the military and military pay. As an Air Force officer with over four years of service, I can say that I am incredibly lucky to have my career, and give back to a country that has blessed my family with opportunities they may have not had elsewhere. Neither of my parents were military, and I completely understand and support the idea that the military is not for everyone. The military does offer some excellent benefits, and if you happen to be interested in the possibility of this career path, but have no idea what they are or where to begin, I have explained the basics below.
First of all, being an officer in the military is different than enlisting. There are three sources of earning a commission as an officer in each branch of the military: Service Academies, Reserve Officers' Training Corps (ROTC), and Officer Training/Candidate School (OTS). (Each branch has their respective service academy, ROTC, and Officer Training School equivalent, but for simplicity, I will stick to Air Force examples.) Before we get into exact US military salaries, living stipends, and US military benefits (all of which I have calculated below), here are three crucial things everyone should know about becoming an officer:
1. The Air Force Academy is a four-year private university, where graduates earn a B.S. in one of 27 majors offered. They are commissioned as a Second Lieutenant, and incur a five-year service commitment.
2. ROTC is a three or four-year program (hosted at 145 universities across the U.S. and Puerto Rico) taken concurrently with regular college classes. Graduates earn a degree, and are commissioned as a Second Lieutenant, incurring a four-year service commitment.
3. OTS is a five to nine-week training program, depending on the individual's career, and generally incurs a four-year commitment upon graduation. They are commissioned as an officer.
The commitment times for each service may be longer if the officer has been selected to join a career field such as a pilot (10-year commitment upon graduating pilot training, which can be up to two years), combat systems officer (six years), or air battle manager (six years). Service academies, ROTC, and OTS are all highly competitive programs and seek to recruit highly talented, hardworking, and internally motivated individuals that have the desire to serve.
Moving on to salary, a newly commissioned Second Lieutenant in 2015 makes $2,934.30 per month of taxable income (which figures out to nearly $36,000/year). Food allowance is $253.38 per month and is non-taxable. Now the variable part, as mentioned in the previous article, is housing allowance. Housing allowance depends on zip code of the duty location, which is where you show up to work every day. Just a few years ago I was living in Biloxi, Mississippi as an unmarried Second Lieutenant with no dependents, which gave me a housing allowance of $1,041.00. You can find a housing allowance calculator here.
So, you can see we have a total of $2,934.30 taxable income and $1,294.38 non-taxable income per month. The previous article stated, "A military officer's total take-home pay — meaning your salary plus all your benefits — easily exceeds $50,000 for the first year." This isn't exactly true. During that first year I was earning approximately $1,800.00 every two weeks of net "take-home" pay, which totaled $43,200/year. Had I been living in a different area, and my housing stipend been higher, it's conceivable that I would've pocketed more, but it's not a guarantee.  Of course there are other special and incentive pays, but most would not not be in effect during the first year of service, as many officers are in training learning their particular craft.
Educational benefits for Active Duty officers are actually geared toward earning a graduate degree, rather than paying off debts incurred prior to entering service. There are three methods of having your graduate degree subsidized by the military:
1. Tuition Assistance (TA): Covers $250/semester credit hour with an annual cap of $4,500. The individual must come up with other means to make up any difference in tuition. (And usually there will be a difference, as many graduate degrees cost much more than $250/credit hour.) Using tuition assistance incurs an active duty service commitment of two years from the day of the last class you are enrolled in.
(Note: The two years may be run concurrently with the original four or five year commitment. If you started using TA immediately after commissioning and finished your Master's in two years, you would not owe any additional time to the original four year commitment. Depending on the officer's career field it may or may not be feasible to begin a master's program immediately.)
2. Post 9/11 GI Bill: This is another great resource for furthering education. Accessibility to using full Post 9/11 benefits don't kick in until after three years of service, not including service time commitment incurred through a Service Academy or ROTC . That sounds like a lot of requirements, but this is a hidden gem for those who separate or retire and qualify, because in addition to tuition, a monthly housing allowance at the rate of E-5 (Enlisted Grade five) with dependents is earned. More information on Post 9/11 GI Bill can be found here.
3. Montgomery GI Bill (MGIB): This is another valuable resource available, but it requires a $100 monthly fee paid during the first year of service to receive benefits. Most find that if they plan to make the military a career, that tuition assistance is the best choice for them, while the Post 9/11 GI Bill offers a lot to those post-military career. More information on the MGIB can be found here.
These are just the basics of military benefits, as listing all of them could make up another entire article. I can say that I'm making the most of my career, whatever those hours may be, because as a military member, you are on duty 24/7. Contrary to what was stated in the previous article, there is no job security in the military. There is no job security anywhere in the world. What you do with your time determines how marketable you are.
I'm currently pursuing a reputable online MBA program while serving on Active Duty (and utilizing that tuition assistance!) There are days when I want nothing more than to curl up in a ball on the couch with some Thai takeout and "House of Cards," but I have to remind myself that I'm the one in charge of improving, and investing in myself. Being an officer in the military is not about the benefits. It's about how you positively lead this country, and ultimately the world.
April is currently serving as an officer in the Active Duty Air Force. Her adventures can be found on Instagram. 
*The views and opinions expressed in this article are those of the author and do not necessarily reflect those of the United States Air Force.
Image via Pexels
Like this story? Follow The Financial Diet on Facebook, Instagram, and Twitter for daily tips and inspiration, and sign up for our email newsletter here.