How To Save Money On 9 Of The Biggest Bills In Your Budget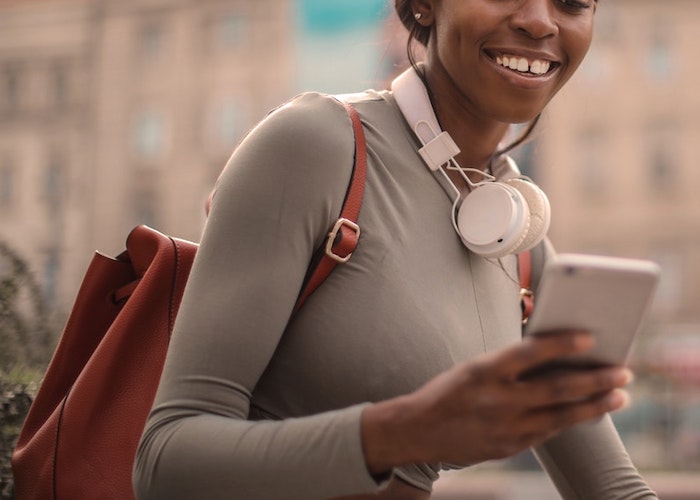 It's easy to forget about bills. Like that neighbor who only shows up at your door when you're walking around your house without clothes on, bills can take you by surprise each month. And sometimes they are much more than you would like to pay. Okay, they're basically always more than you would like to pay. But there's hope —  with a little effort, there are ways to save money on every utility and telecom bill.
Below, I'll break down each monthly bill and detail a few things you can do to lower your expenses, from negotiating to making a few tweaks around your home. Set aside a day and go through this list to see if there are any opportunities to save some cash — and maybe invest in a robe for the next time that nosy neighbor surprises you.
1. Internet 
You may be able to get a cheaper internet plan than your current provider offers. Type in your address in the Federal Communications Commission website to see which high-speed internet providers service your home. Then you'll know who to call to ask for their current rates. Often, switching providers allows you to get new customer deals, at least for the first year. Also, buying a modem rather than renting one is almost always more cost-effective. At the very least, you can call your current internet provider and ask if they can match a competitor's pricing. 
2. Cable
Whether you get regular cable or a streaming service, there may be ways to shrink your TV bill with a little haggling. For cable, try speaking to the customer retention department. If you look around and find a better deal elsewhere, tell them you are considering switching and see if you can get a price match. This can work especially well if your prices are increasing and you tell them you don't want to see that happen. 
Tools like Billfixers or Billcutterz will even negotiate these services for you, and they only charge you if they save you money.
For Netflix, Hulu, or Amazon Video, try streamlining the number of subscriptions you have. For a week, keep track of how often you use each to service to which ones get the most watch time, then get rid of the rest.
3. Electricity & gas
Heating and cooling your home makes up the largest portion of your energy bills, according to the U.S. Department of Energy. Also, keep in mind: Some electric companies use a tiered system for billing. Meaning, the more kilowatts per hour you use, the more expensive those kilowatts become. 
But there are a handful of low-effort ways you can reduce your power usage. First, take control of your thermostat. Whether or not you have a smart thermostat, turn it down at night while you're sleeping to save up to 10% on electric and gas bills. Also, invest in smart power strips that will reduce "vampire loads" of energy when the item isn't being used.
4. Water
Investing in a new high-efficiency washing machine will save you lots of water each month. These machines rinse your clothes using a spray method rather than filling the entire machine, so you'll pay less on your water bill. Furthermore, fixing a leaky faucet can save up to 20 gallons of water per day. You can teach yourself to repurpose water, as well, using a rainwater harvesting system. If you capture water used for rinsing off your fruits and vegetables, you have water to add to your house plants or garden.
If you pay for trash service, some locales will offer a cheaper trash service if you order a smaller receptacle for your trash — typically at no cost to you. They might also charge you less if you sign up for monthly trash pickup. Check out your city's waste management website to see what they offer.
5. Credit cards 
Credit card bills can be intimidating. If you have a bunch of debt racked up on a credit card, it can be painful to see so much money going toward interest. Call and ask if your card provider will lower your interest rate. Tell them you've been a good customer with a history of paying your bill on time (Of course, this is more effective if you're a good customer with a history of paying your bill on time). The worst they can say is no, but if they do agree to lower your rate, you could be saving hundreds on interest every month. 
If that doesn't work, consider a balance transfer to a credit card with 0% interest. Yes, you're opening a new account, but most of these offer an introductory 0% interest rate for six to 12 months. Therefore, every payment you make goes straight to your principal rather than interest, which helps you pay off your debt faster and reduces the overall amount out of pocket. 
You'll want to read the fine print and make sure the credit card doesn't carry a balance transfer fee, but he introductory period allows you to pay off as much debt as you can without compounding interest. Just be aware of the rate that will be applied after the introductory period has expired. Sometimes this interest rate is higher than your original card, so if you haven't paid off the debt by the time that period expires, you could be in trouble.
6. Student loans
You can also get a small discount on your student loan interest if you sign up for autopay. This is sometimes called a direct-debit discount, and it lowers the interest rate for borrowers who make automatic payments on their federal student loans. The discount isn't huge — on average it's 0.25% — but any relief from the student debt burden is welcome. Check with your student loan servicer to see how to apply this discount.
7. Insurance
It's always a good idea to shop around for insurance, whether it's health, homeowner's, renter's insurance, or auto. In fact, if you haven't shopped around in a while, you might be overpaying. With customer data, insurance companies use a tactic called price optimization to hike up rates for customers they don't think are likely to shop around. 
It's worth getting a few quotes at other carriers just to see what your options are. To avoid getting price optimized, call your current insurance carriers and ask them if they can quote you a better price — or if they have discounts available.
8. Gym membership
If a gym you're interested in offers a trial membership, give it a shot before signing up for a long-term plan. Make sure the workouts and gym atmosphere suit you. And most gyms offer a family discount, so adding a family member to your account can reduce your monthly cost. Also, if you travel a lot, some gyms will allow you to place your membership on hold. Don't pay when you know you'll be out of town or too busy for an extended period of time to make it there.
9. Cell phone
To find a better mobile phone plan, shop around using a comparison site like Whistleout. See what the big companies are offering, and make sure to look for hidden fees, like data overage charges and the cost to break a contract. Also look into a prepaid plan, like Visible or Tello, because often they will give you unlimited data for a set price per month and require no contract. Or check out Google Fi, which allows you to use any phone and only pay for the data you use. 
*****
Small changes, a bit of upfront work, and a little haggling can save you quite a bit each month. Take a day to go through your budget and see if there are ways to cut back on your various bills — it won't take much time, and you'll continue to save each month.
Tiffany Verbeck is a freelance writer and storyteller who helps small businesses and entrepreneurs tell their brand story. She runs a professional blog on personal finance at www.tiffanyverbeck.com and a personal blog on growing up in Indiana called Midwestern Transplant. She can be found on Twitter at @tiffanyverbeck.
Image via Pexels
Like this story? Follow The Financial Diet on Facebook, Instagram, and Twitter for daily tips and inspiration, and sign up for our email newsletter here.