A Quarter Of Women Have Been Asked This Illegal Job Interview Question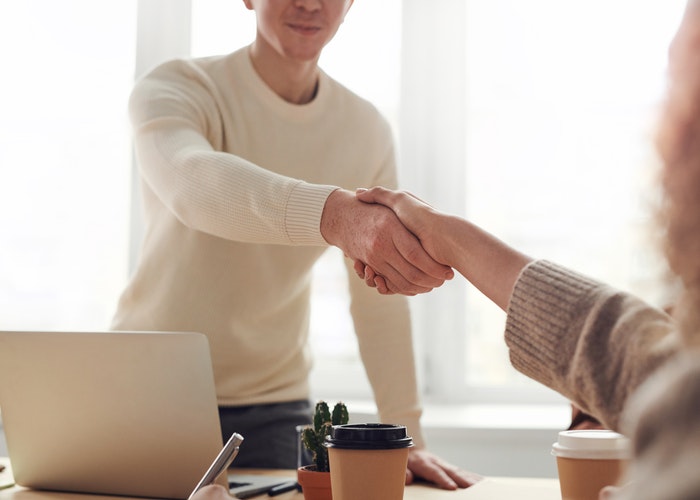 During any job interview, you're prepared to answer a series of formal questions, from your work history to your biggest strengths to your five-year goals. In between these formal interviews, however, seemingly benign questions often arise, including this common one: "Do you have any children?"
According to a recent study from job search tool InHerSight, 25% of women have been asked if they have children during the job interview process, and 14% have been asked if they plan to have children in the future. According to the U.S. Equal Employment Opportunity Commission, it is illegal to discriminate against employees for having children, which is often what these questions are designed to do. 
Some hiring managers might not realize these questions are illegal and simply ask them in a casual way, to make conversation. On the other hand, some employers may ask this question as a sneaky way to predict whether or not an employee is likely to need time off or flexibility to care for their children at home, which can then affect their chances of landing the job. Additionally, employers may be trying to avoid paying for maternity leave. Either way, asking a candidate these questions can be used as evidence of discrimination.
One study on the impact of California Paid Family Leave found that paid maternity leave for mothers "could mean better supervision, less time in group care, easier access to primary care, and better mother‐child bonding in the key early months of life." Companies that attempt to weed out mothers in the application process aren't just making life difficult for the mother, but also for the child.
To make matters worse, 28% of female applicants say they've been asked if they're married and 12% have been asked if they plan to get married. While this question does not directly address children, it can be used to try to predict if a candidate is planning on having children soon. While such questions are entirely inappropriate, if you feel comfortable, you can use the opportunity to bring the conversation back to your experience. For example, you could say, "That wouldn't impact my job performance either way, but I'd really like to tell you about [insert a qualification here]." If you've been asked a question about your marital status or children and feel like it affected your ability to be hired, you can file a claim with the Equal Employment Opportunity Commission. It's important to note there are time constraints on filing, so it is best to research your options shortly after the interview. 
Simplicity Bryan is deeply entrenched in the worlds of self-help, gratitude, personal finance, and organization. She's happiest paddleboarding with her pup and storytelling with a purpose. You can follow her here.
Image via Pexels
Like this story? Follow The Financial Diet on Facebook, Instagram, and Twitter for daily tips and inspiration, and sign up for our email newsletter here.