How I Could Afford 6 International Trips During My 2 Years In Grad School
By L.W.
|
Monday, November 13, 2017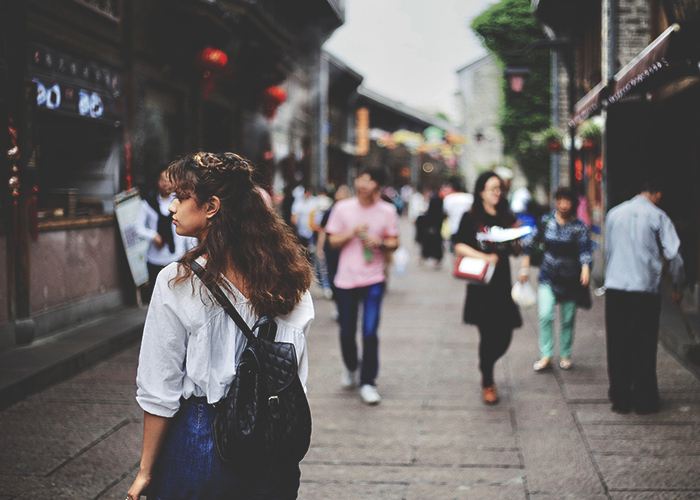 Like many twenty-somethings, I love to travel. I'm also pretty careful with money and try to live a lifestyle that allows me to meet my savings goals in order to be able to afford international trips. I did a decent amount of traveling in the last two years while enrolled in a full-time two-year graduate program and, naturally, I'm often asked how I can afford to travel to a new country every couple of months. Fair question! Here is how I paid for every trip I took in a two-year time span, from July 2015 to July 2017.
Full disclosure: I had a fairly substantial scholarship to attend graduate school, as well as a part-time paid research assistant position. I also saved almost a full year's salary for living expenses before quitting my job to start my master's degree. I had no undergrad loans, no car loan, and no credit card debt.
1. July 2015: Peru
I quit my job a month before starting grad school. Regular work travel meant that I had accrued almost 50,000 miles on United, so my flight to Cusco cost only $62.50 after cashing in my miles. I spent an additional $1,500 for two weeks in Peru, including a guided hike of the Inca Trail and a week-long trip into the Peruvian Amazon.
Paid for with: Airline miles and a bonus I received during the last year of my full-time job.
2. March 2016: China & North Korea
My master's program offered several student-led international trips to locations like Palestine, Pakistan, Ukraine, and Rwanda. The trip to North Korea was in conjunction with a Canadian NGO that led specialty groups with a focus on business and international relations. To me, this was a once-in-a-lifetime opportunity to take a public policy-oriented trip with classmates who also had professional interests in international affairs. We entered North Korea via China, and my round-trip airfare from Boston to Beijing cost $850. The trip itself cost $2,500 and included hotels, meals, and an in-country charter flight.
Paid for with: My 2016 tax return, which netted me an additional tax break for being a student.
3. May 2016: Vancouver, Canada
I had a three-week break in between the end of classes and the start of my summer internship. I used the time to visit my boyfriend in Seattle, and we spent a long weekend in Vancouver. Though Vancouver is just a quick three-hour drive across the border, this trip ended up being more expensive than I originally anticipated, since we ate at restaurants for every meal and paid a premium for a hotel over Memorial Day weekend. I spent ~$400 in total.
Paid for with: My savings account. My summer internship was (thankfully) paid, so I did not have to worry about saving money for summer living expenses.
4. January 2017: Malawi
For my master's thesis, I worked with a branch of the U.S. government that was evaluating the impact of secondary education on HIV rates in low-income countries. Our government partner wanted us to focus on Malawi, so my thesis group and I traveled to Southern Malawi for nearly two weeks to conduct research. The trip cost ~$2,000 total including round-trip flights, hostels, food, and transportation.
Paid for with: This was completely funded through my master's program.
5. March 2017: US Virgin Islands and Puerto Rico
Yes, these are technically U.S. territories, but I'm including them in my count regardless. My close friend planned a bachelorette party that fell during the tail end of my spring break. Since I had the entire week off from school, I flew to the US Virgin Islands to spend five days in St. Thomas before joining the bachelorette party in Puerto Rico. I split a $75/night Airbnb and did budget-friendly activities like biking, hiking, and snorkeling. Since we had an Airbnb, we cooked most of our own meals, which cut down on our costs. I paid $40 for my flight to San Juan at the tail end of Spring Break and helped my friend celebrate her last single days. I paid ~$800 for the entire week.
Paid for with: Income from my part-time job. At this point, I was also working a paid internship in addition to my RA position, which allowed for more wiggle room in my budget.
6. June 2017: Indonesia
I graduated in May and had a job lined up with a start date in mid-June, so I felt guilt-free in spending some of my leftover graduate school savings for a celebratory vacation. Indonesia is a budget-friendly travel destination, and our accommodations averaged $30/night, which I split with my boyfriend. I had opened a United credit card earlier this year and the bonus miles enabled me to purchase a round-trip ticket from the US to Indonesia for $100. I spent another ~$850 for two weeks in Indonesia when all was said and done.
Paid for with: Airline credit card rewards points and the remainder of my grad school savings.
L. currently works in global health and has a background in philanthropy and international affairs. She keeps busy with hiking, yoga, and commissioning her Bachelor fantasy league.
Image via Unsplash